Good afternoon! :) 
I just dug into the most scrumptious lunch: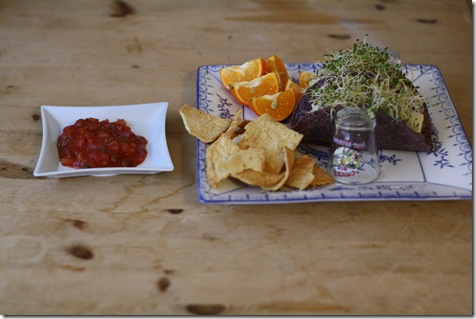 I had two blue corn tacos stuffed with kidney beans, cheese, and sprouts.  Held in place with shot glasses!  🙂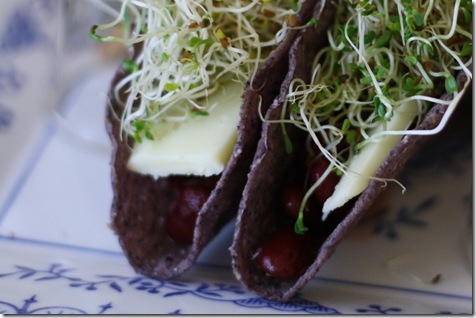 Plus, Stacy's chips and salsa.  I have a salsa problem.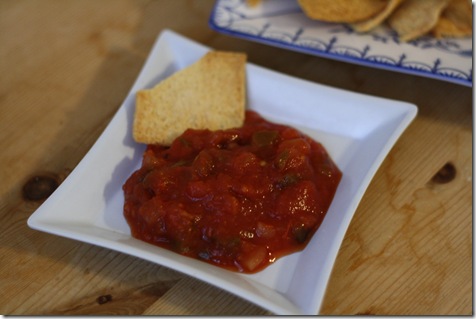 And a Clementine: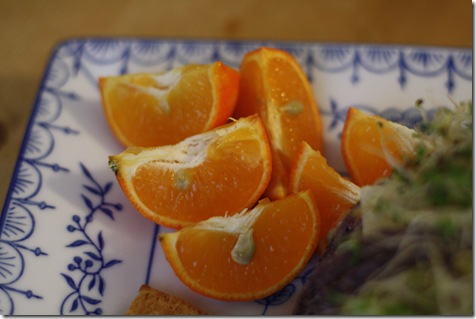 I can't even tell you the last time I ate lunch so late! It's 3 PM, and I'm just chowing down.  I had a banana around 11 PM to hold me over: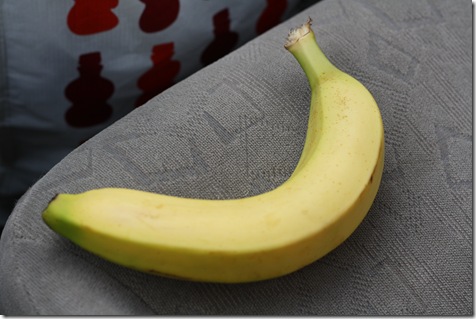 PS – Does anyone else feel extremely bad-ass when they wear a baseball hat with aviators?  I swear I feel tougher.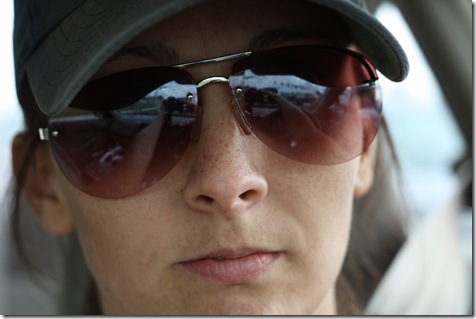 (Tough face)
Responsible Spending Challenge Tip
Lunch was so late because I was out doing Responsible Spending Challenge homework. 
I needed to buy Drain-o to unclog my sink, shampoo, toothpaste, deodorant, and a shower curtain.  Prior to my newfound frugality, I would have bought all those items at the grocery store.  I figured a big box store like Target would be cheaper, so I drove there.  After buying the items, I went to the grocery store for some food items + to compare prices.
The result?
My grocery store is pretty much the same as Target!  The shampoo and deodorant was 25 cents more expensive, but the toothpaste was 25 cents cheaper.  The Drain-o was more expense at the grocery store, but the shower curtain was cheaper and made up the difference. 
We buy all of our toilet paper, trash bags, etc. at Costco, which I know saves us a lot of money because it's a bulk price!
Another thing I compared was the cost of organic food versus conventional food on three of my "must buy organic" items:
My organic Greek yogurt costs $4.29; conventional Greek yogurt is $3.99.  Regular plain conventional yogurt is only $2.49!
Organic half and half is $3.29 and conventional is $1.99.
Organic eggs are $3.79 and conventional is $1.79.
Interesting! 
Do you go to multiple stores in order to get the best deal?  Is your grocery store reasonably priced for non-food items?