My favorite holiday cookie is Gingerbread Men, specifically this recipe.  I woke up with Gingerbread Men on my mind, so I decided to integrate the flavors into breakfast.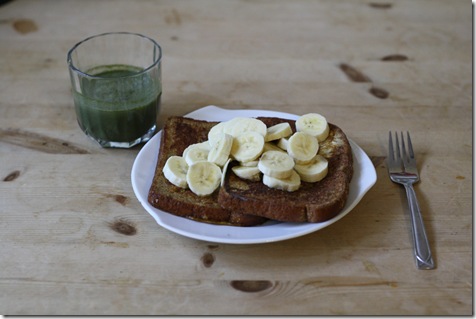 The key to any good Gingerbread Men recipe?  Molasses!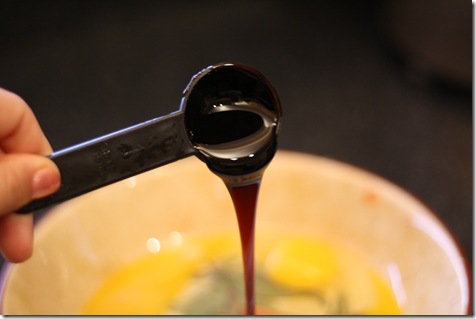 I subbed out the maple syrup that I'd normally dip my French Toast in with molasses mixed into the egg batter.
Ingredients:
2 eggs
1 tablespoon molasses
3 big pinches cinnamon
1 pinch cloves
1 pinch ginger
2 pieces of whole wheat bread
Directions:
Combine all ingredients except eggs in shallow dish and beat until well mixed.
Dredge bread through mixture.
Place bread on heated griddle, cooking both sides thoroughly.
Serve topped with banana.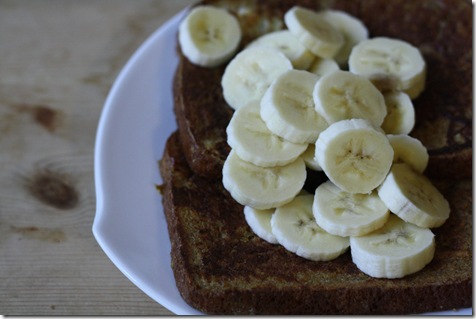 It was really, really good.  The molasses taste wasn't overwhelming at all, but the French Toast had a nice spice to it.  Nom, nom, nom.
Plus, a shot of wheatgrass on the side:
Not so nom, nom, nom!  :)  Oh well, it's good for me.
What's your favorite holiday cookie or dessert?