Afternoon!  I am just chugging along through the book, wrapping up the last chapter and preparing to do a massive print-out to read everything over! Wahoo!
I took a bunch around 11:30 to do some Yoga Sculpt with the Husband.  It's a 30 minute program that works up a serious SWEAT.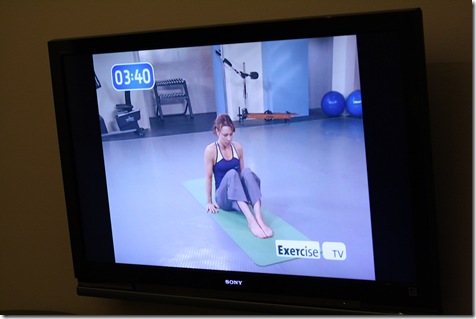 The Husband has expressed MANY times how he hates being so inflexible.  He can't even begin to touch his fingertips to the floor (that's hard, though!).  I like yoga because I feel that it's a great complement to running.  We have been doing Yoga Sculpt together once a week as a result.
The thing with this particular yoga program is that it is FAST!  And you have to know the poses because it's really hard to watch the screen while doing the vinyasas.   The Husband is slowly learning the poses and their names and is getting better and better at Yoga Sculpt!  I still giggle under my breath the entire time though; it's fun to watch your man struggle through a dancing warrior series.  🙂
After yoga, I made lunch: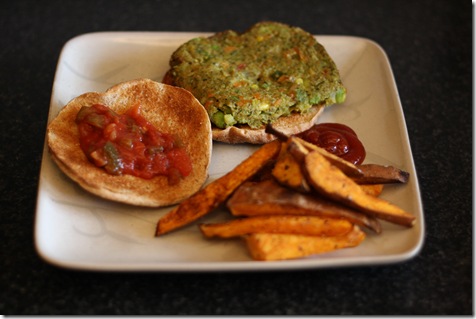 Veggie burger on Arnold Sandwich Thins with SALSA!  Delish.  How come I never thought of using salsa before?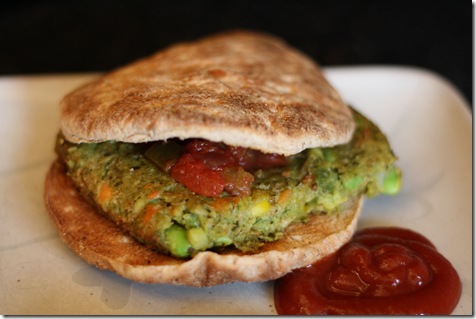 And baked sweet potato fries: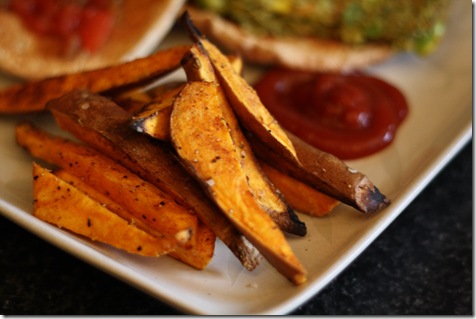 It's been a practically perfect morning.  🙂
Back to work I go!