Good afternoon!  The Husband and I went on an excellent run this morning.  He starts off slow, but he ends up being SO fast!  He was bookin' it by the end, and I struggled to keep up.  My legs still feel a little tight from Sunday's 20 miler.
Here are our statistics:
Distance: 3.0 miles
Duration; 28:01
Mile 1: 9:34
Mile 2: 9:26
Mile 3: 9:00 (fastest pace: 6:15!)
Whew!
Then I made a yummy lunch.  Beans, beans – they're good for your heart!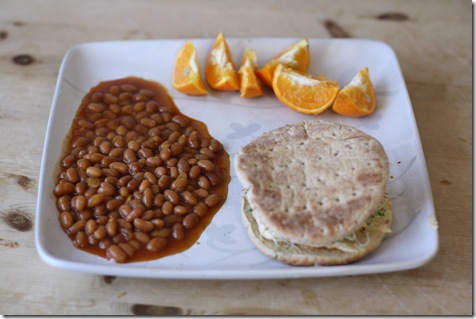 I just love Vegetarian Baked Beans (from the can!).  So delicious.  Reminds me of summertime.  I went a little overboard on my portion, but I took one for the team and ate it all.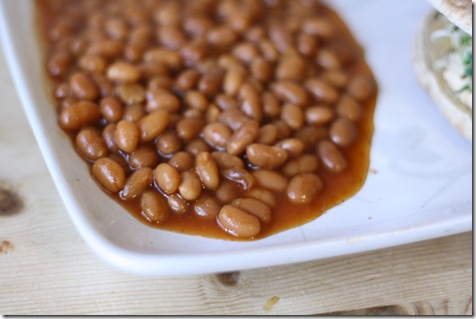 Plus, a hummus and sprouts sammie on an Arnold Sandwich Thin.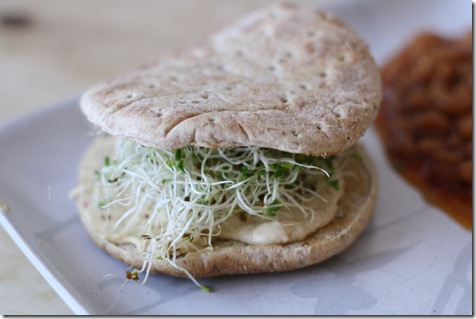 And a Clementine: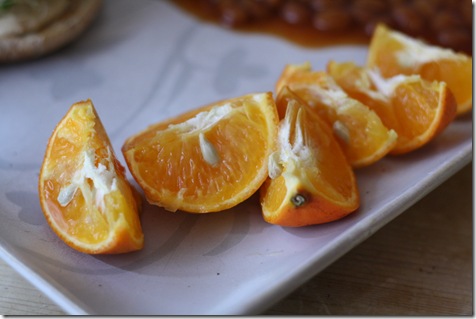 Chocolate orange for dessert!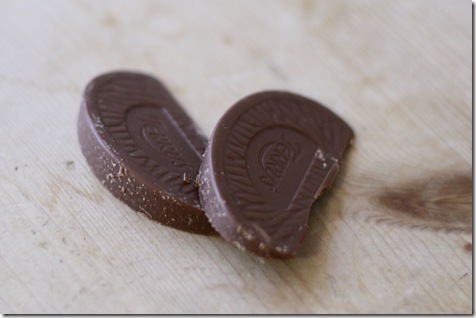 Responsible Spending Challenge Tip!
Last night, I called my credit card company and politely asked for a lower interest rate.  And guess what?  They GAVE me a lower rate without a fight!  If you're carrying a balance on your credit cards, definitely give your company a call and ask for a reduced rate.  You may be surprised.
Also, I finally cashed in my "Rewards Points" on my credit card.  I had accumulated more than 20,000 points!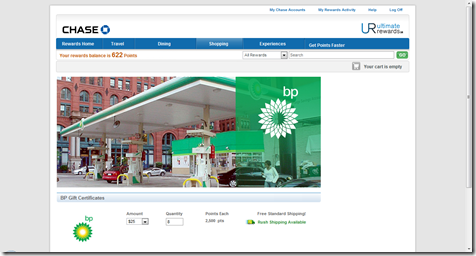 I was tempted to use my points to get a Target gift card, but then I realized I don't need more clothes – I need money for necessities!  I cashed in my 20,000 points for $200 in gas station gift cards – cha-ching!
Considering that we spent more than $400 last month on gas and tolls, this "free money" will go to good use!