I am addicted to PUMPKIN YOGURT.  It's amazingly delicious AND it's such a healthy addition to my diet.  You know I eat Greek plain yogurt everyday, but the addition of real pumpkin has so many benefits.
Pumpkin Yogurt rocks because:
1/4 cup serving has 150% of your Vitamin A needs (including LOADS of beta-carotenes, which prevent eye problems, skin disorders, enhance immunity, and protect against toxins and cancer formations, colds, flu, and infection).
Another source of fruit (or veggies… depends on what you consider pumpkin.  Technically speaking, pumpkin is a fruit).
Only has 20 calories and 2.5 grams of fiber.
My expensive yogurt laster longer!  I love Oikos, but it's so expensive and replacing 1/2 with canned pumpkin is CHEAP.
Here's how I've been making it:
1/4 cup canned pumpkin
1/4 cup plain Greek yogurt
A TON of cinnamon
1 tablespoon agave nectar
Pinch nutmeg
Pinch cloves
I can't wait until tomorrow so I CAN EAT IT AGAIN! 🙂
I also snacked on an apple this afternoon as I packed for our big European adventure.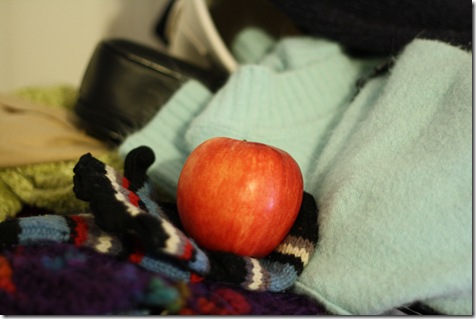 I am taking WAY too much stuff.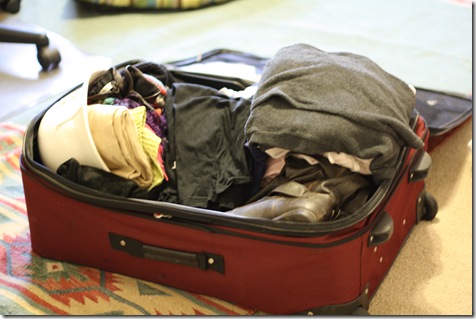 The Husband was in charge of dinner.  He chose to make whole wheat thin-crust pizza, which was delicious.  We use those pre-made crusts you find in the bakery section of the store: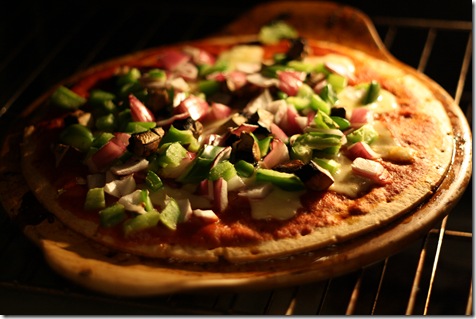 I had 1/3 of the pizza, which was topped with cheddar cheese, onions, green peppers, and mushrooms.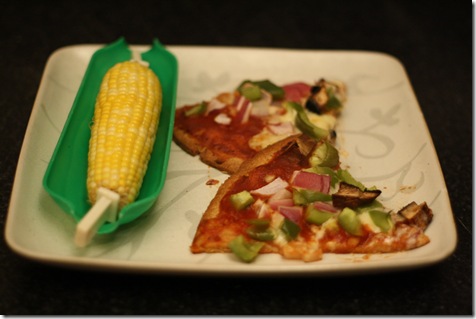 Plus, corn on the cob. 
Thanks, Husband!  🙂
And the GLORIOUS end to my Sunday night?  Well… I was craving a Dairy Queen blizzard.  Blizzards are actually my favorite dessert, followed shortly by creme brulee and key lime pie. 
That face is for serious.
I used to have Blizzards once a month for about two years!  :)  I worked right now door to a Dairy Queen and was a member of the Blizzard of the Month Club.  Back then, you got an e-mail once a month for buy-one-get-one, and my coworker Brian and I would each get Blizzards.  It was a great treat (and made it easier to say no to Blizzards on a daily basis… seriously, I could eat them every day!).
But now I don't live near a Dairy Queen, so I made my own Resee's Blizzard tonight: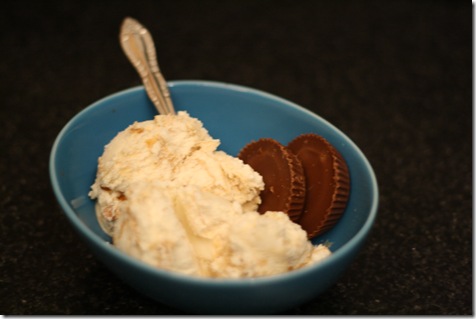 OMG. Delicious.  
Movie night is in progress!  I'll give reviews tomorrow!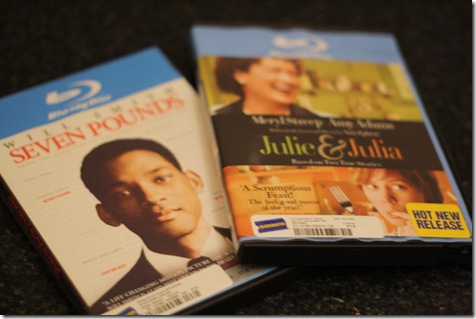 What's your favorite dessert?