All abroad!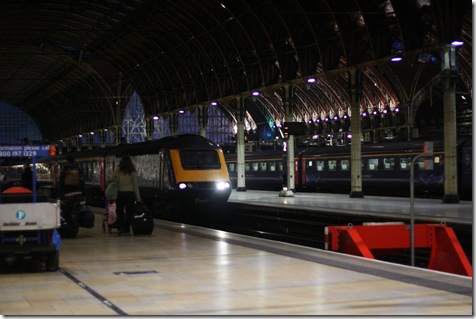 This morning, we took the train from London to Swindon to Bath, where we are now staying for two nights.
Before we left for the train station, I had a quick breakfast:
I picked up a single serving of Fage at a corner shop and was SOOO excited to have Greek yogurt for breakfast! I crumbled up the Clif bar and tossed in a few apricots.
I had a latte at the train station: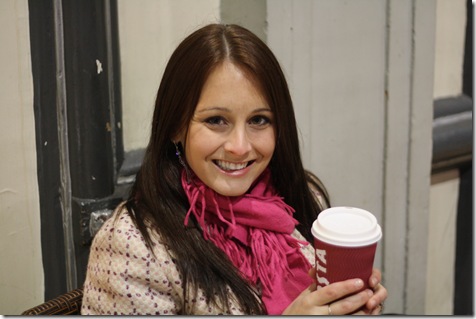 We made a pit-stop on our way to Bath in Swindon, which is where the Husband's grandma and grandpa live.
It was really nice to see Reggie and Carole, who I've met twice before.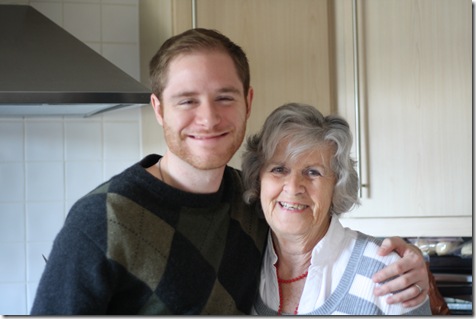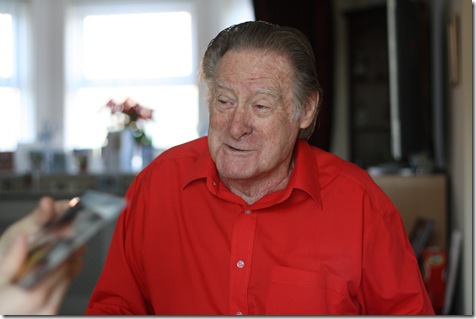 Carole made me a butter-tomato-and-cheddar sandwich. Butter totally made this sandwich!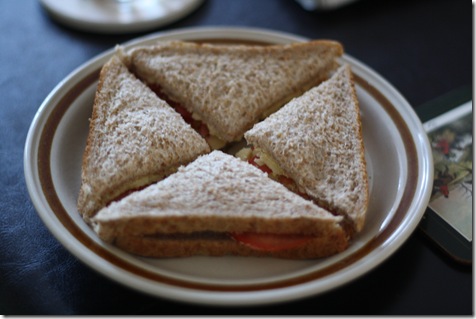 If you have not asked your grandparents (or parents!) to go into the details of their 20's and 30's, definitely do it! It's always so interesting to hear about their experiences.
I've found that asking them to bring out old photographs really helps jog their memories.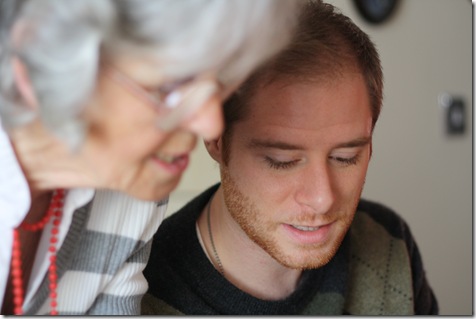 Reggie was a "frogman" in the British Navy. He started when he was just 15!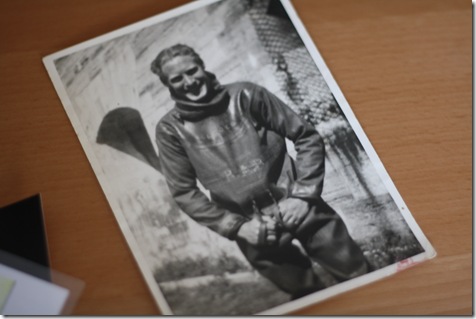 Carole when she was younger: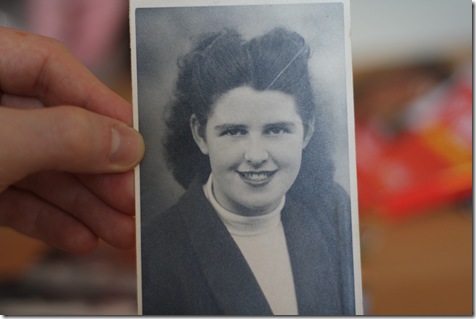 The Husband when he was a kid: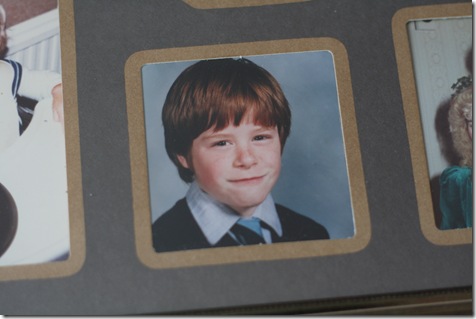 Major giggles!
Carole served me a chocolate pretzel and a cookie as we looked at the pictures:
I also had a plate of mashed potatoes, salad, and a French bread roll, but I forgot to take a picture! I was hangry. 🙂
After a little bit, the rest of the family came over to hang out…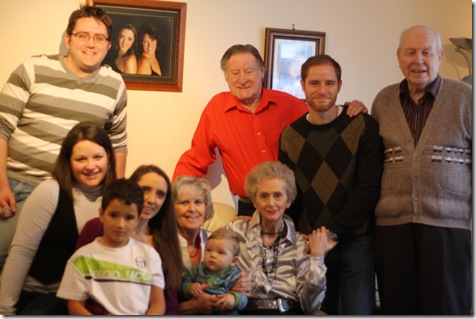 Including the Husband's godson, who we are slowly brainwashing to love American football and the Miami Hurricanes…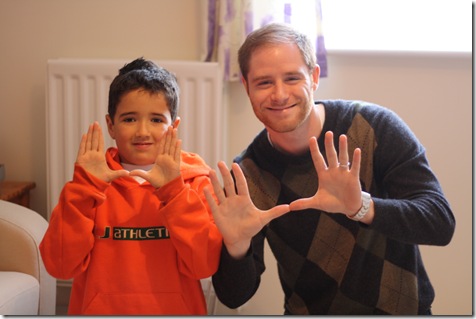 And the newest addition to the family, Theo.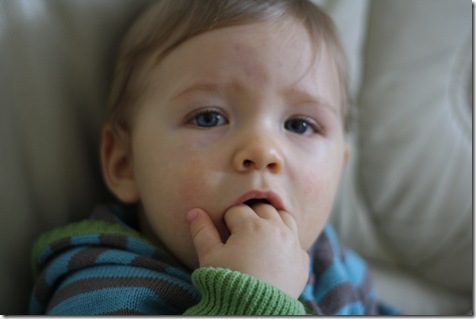 Here's your "Awww!" picture of the day. Doesn't the Husband look like a natural? 🙂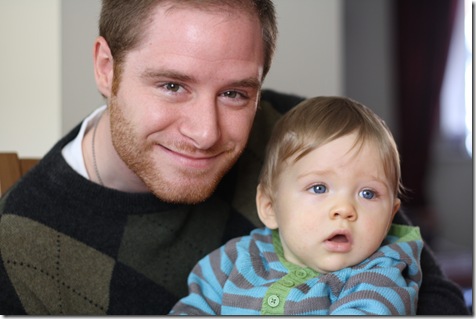 Awwww!
After family time, we hopped back on the train and headed to Bath, a quaint little city. I'm excited to get away from the excitement of London for two nights!
When we arrived at our hotel in Bath, we found out we had been upgraded to a $958 (600 pound) a night Executive Suite! The hotel staff knew it was our 1 year wedding anniversary and just decided to do it to be nice. The suite has 3 separate rooms and is hands-down the nicest hotel room I've ever been in! Stay tuned for pictures… even the toilet paper roll is wrapped in a bow! 🙂