Discovered the sports photography mode on my camera!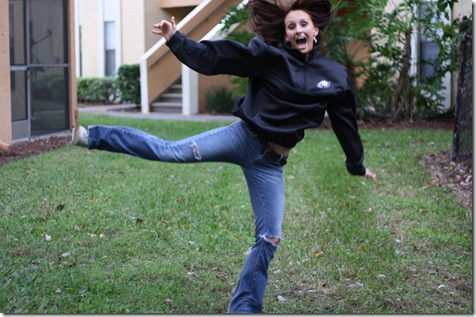 And what happens when you slow the shutter speed way down: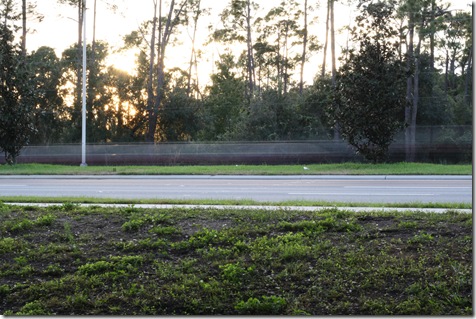 As well as how hard it is to take pictures of Corn hole in action: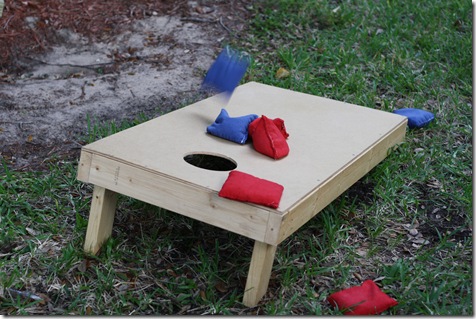 Obviously, I just played with my camera and participated in a Corn hole tournament all afternoon long! 🙂 Pretty sweet afternoon, actually.
We took a break for dinner… This meal is rapidly becoming one of my favorite combinations! I think it's like my vegetarian BBQ fix!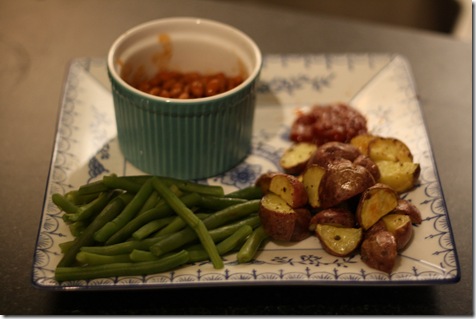 Baked beans, roasted potatoes, and fresh steamed green beans.  So delicious!
Desert was chocolate covered graham cookies from Melissa. Thanks, Melissa! 🙂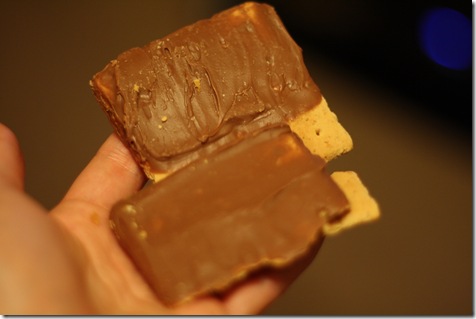 Time for me to hit the hay! I am going to wake up and run 6 miles or so… I am really happy to be tapering now for the marathon.  It's kind crazy that I consider an hour of running short – but seriously, marathon training WARPS your reality of what's a "long run." 🙂
Under non-insane marathon conditions, I consider anything over 5 miles to be long, but I currently am THRILLED to see single digits on my schedule – a long run is 2 + hours!
What do you currently consider a long run, and what have you previously considered to be long?