I have died and gone to hotel heaven!
When we checked into the MacDonald Bath Spa in Bath, we were very, very happy to discover the staff had upgraded up to the Executive Suite because it's our anniversary.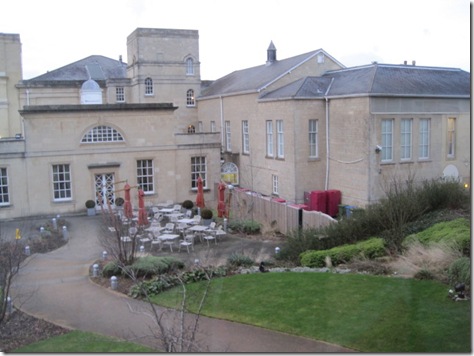 My jaw dropped when we were led (by a butler!) out of the main building (which was constructed in 1835) and into the back building, which hosted the Imperial suites. We had to take a separate, tiny elevator to access our room!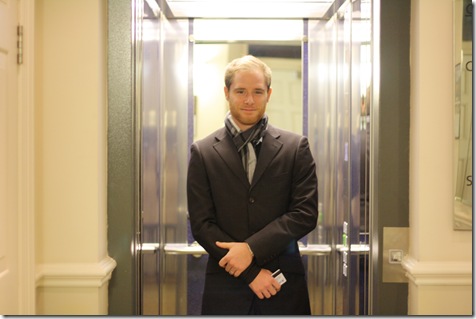 Our hotel "room" actually consists of three separate rooms, more spacious than most flats in London!
Room #1 was a sitting room, complete with a writing desk, side table for tea, and a couch. A perfect room for early-morning blogging! 🙂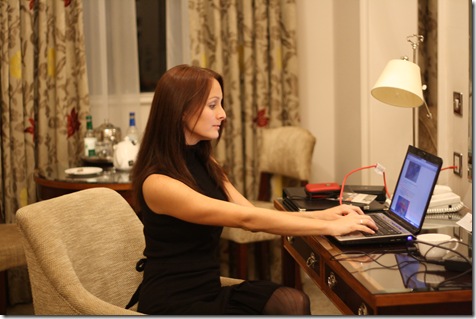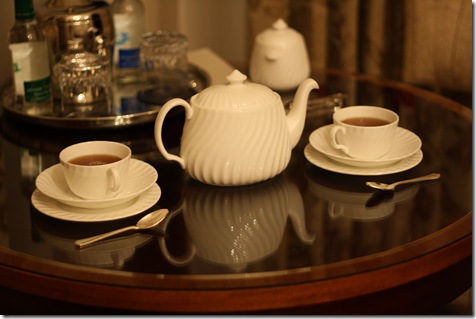 Room #2 was the HUGE bathroom with a separate tub, shower, and the largest mirror I've ever seen in a hotel bathroom.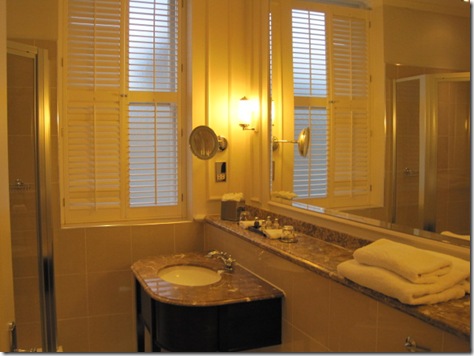 The details are just so lush:
And Room #3 was the glorious, glorious bedroom, with a soft, squishy California King bed (a luxury unheard of in Europe!):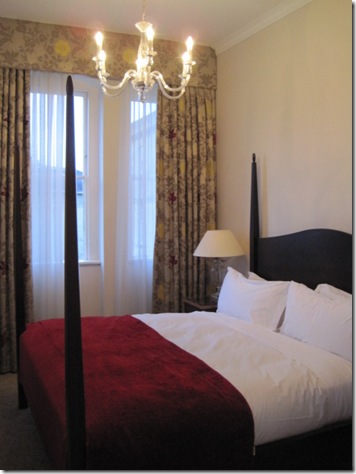 Even the "Do Not Disturb" sign is high class!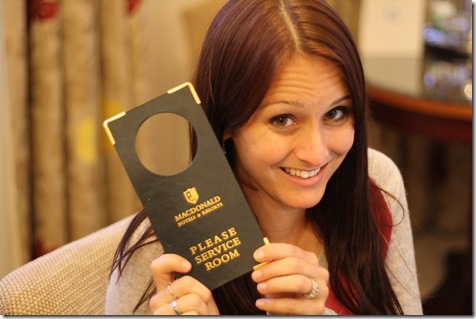 I feel BLESSED!
After we photographed the hell out of our luxury room, I snacked on Goldfish crackers and tea:
And then we took a quick nap before heading out to explore the lovely town of Bath!
Dressed all fancy in the evil, but beautiful black boots: 🙂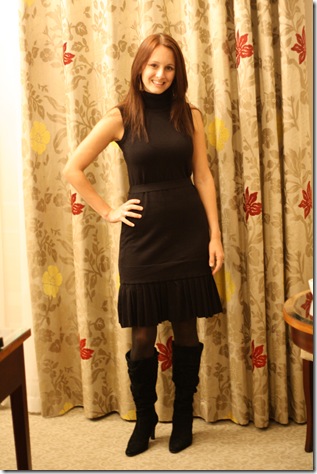 I cannot wait to see Bath in the daylight tomorrow – it looks like such a picturesque town. Actually, it reminds me a lot of St. Augustine, Florida, where we got engaged. But everything is bigger and better in Bath!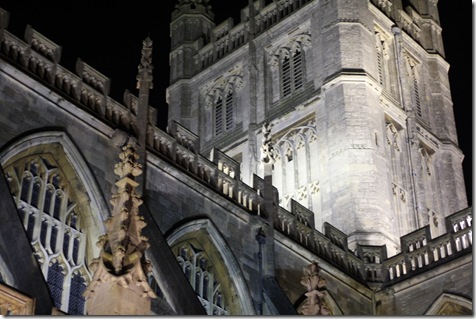 We had plans to go to Demuth's, a vegetarian restaurant that we heard excellent things about, but they had no tables left and turned us away at the door! We ended up going to a chain restaurant called Brown's, which was pretty good.
Remembering my vow to lay off the booze while on vacation, I stuck to sparkling water.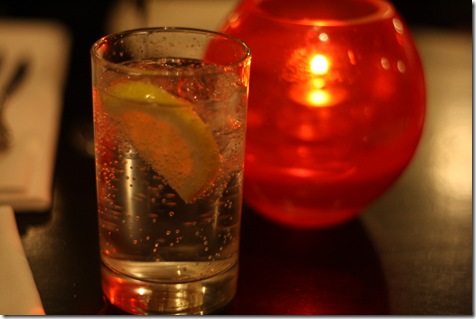 We started with the Camembert cheese, which was baked and crisp on the outside and hot and gooey on the inside. It was DIVINE with the crusty bread!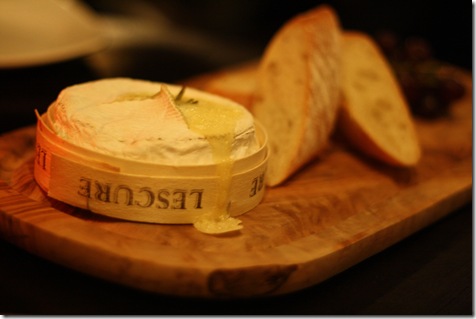 I ordered the vegetarian special, a mushroom tart tatan with beetroot creme fraiche. The mushroom tart tatan was excellent, but I wasn't crazy about the creme fraiche – the mustardy taste was overwhelming.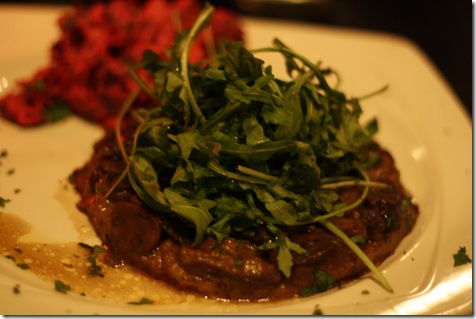 For dessert, we opted for a traditional British treat, Sticky Toffee Pudding with clotted cream.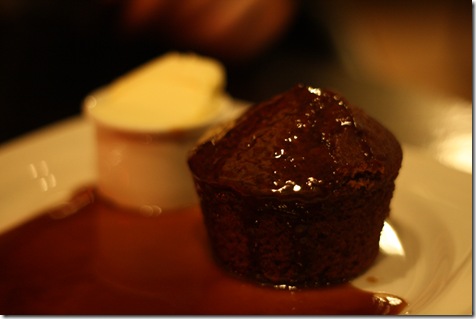 Things to do: learn how to make Sticky Toffee Pudding! It was mouth-watering.
If you think the hotel room is amazing, wait until you see the spa and pool area – I counted four separate steam/ice rooms, one indoor pool, one hot tub, and one indoor/outdoor pool!
I have grand plans to run 10 to 12 miles through Bath tomorrow morning, and then I think the Husband and I are going to take a dip in the pool.
I am now going to sink blissfully into my lovely bed… the fluffy pillows are screaming, "Caitlin! Caitlin!"