This afternoon, I randomly decided to sign up for the Baldwin Park Half Marathon.  The thing is that I'm already committed to running the Celebration Health 10K the day after the Half.   These races take place the weekend of November 14 – 15.
TWO RACES in ONE WEEKEND?  Am I crazy?!  Yes.  It helps keep life interesting. 
Don't fret, I've done this brand of crazy before.  Last February, I ran the Gasparilla Bud Light Challenge (Part 1, Part 2).  The Bud Light Challenge consisted of running a 15K and a 5K on Saturday, and a Half Marathon on Sunday.  It was… insane, grueling, and challenging!  But it was also AWESOME. 
I'm pumped about this DOUBLE HEADER because the Half Marathon comes BEFORE the 10K, and the 10K is a "relaxing" run with my brother-in-law, Nick, who is a new runner and wants me to run with him the entire time.
One of the goals on my fitness bucket list is to run a sub-2:00 Half Marathon.  To date, I've run 2 Half Marathons, both in 2:05.  I hope I'm conditioned enough to break the magical 2:00 barrier in 12 days!
To bolster my self-confidence, I set out on a speedy 5.0 mile tonight.  My goal was to run each mile under 9:00/mile.  My legs and gut were definitely protesting for the first two miles, but I quickly got into my groove and pushed through.
Distance: 5.0 miles
Duration: 43:31
Mile 1: 8:59
Mile 2: 8:51
Mile 3: 8:35
Mile 4: 8:36
Mile 5: 8:30
Wahoo!
Dinner was breakfast-inspired: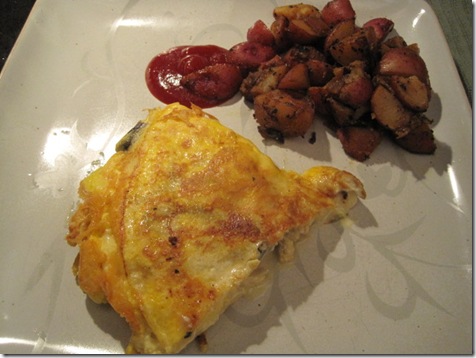 I had a 2-egg omelet with cheese, asparagus, and mushrooms: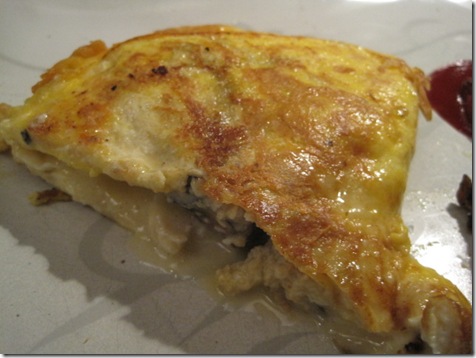 And red potato hashbrowns.  Yummmm!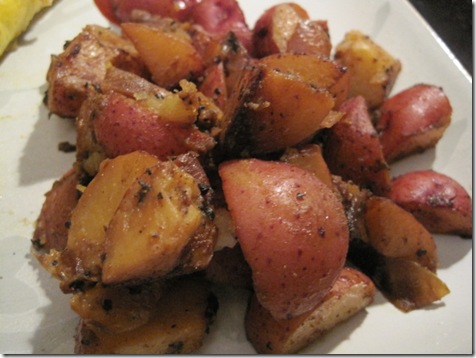 Pre-run snack was a bowl of Grape Nuts and Greek yogurt: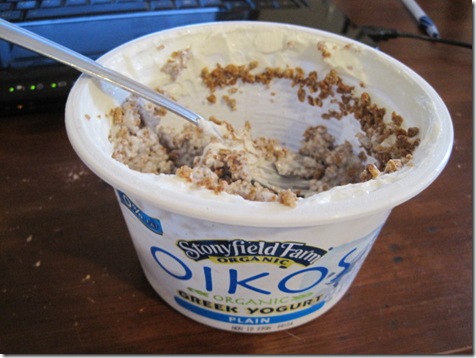 And post-run snack was an Arnold Sandwich Thin with PB: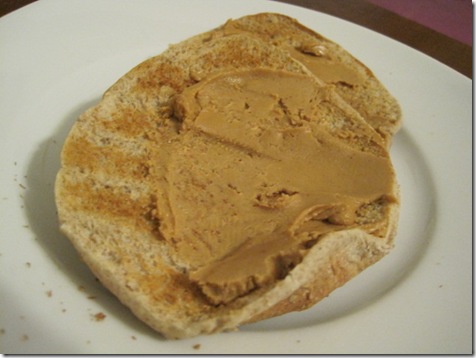 Off to cuddle with the Husband!