Fun with vegetables!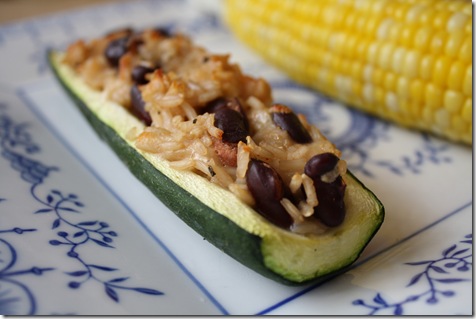 A few weeks (months?) I saw Angela make Zucchini boats on her blog, and the concept has been knocking around in the back of my mind ever since.  I like zucchini, but I get tired of eating them grilled on my George Foreman.  This was a fun way to mix it up!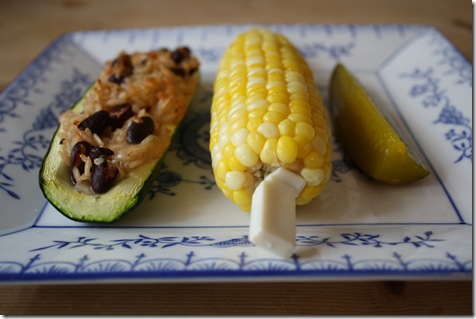 I scraped the center out of 1/2 a zucchini (the Husband got the other half) and stuffed it with:
1/4 cup cooked brown rice
Kidney beans
Italian cheese
Seasonings
I added a little bit of this Bouillon to the rice as it was cooking, and it made SUCH a difference!  It made the rice so flavorful.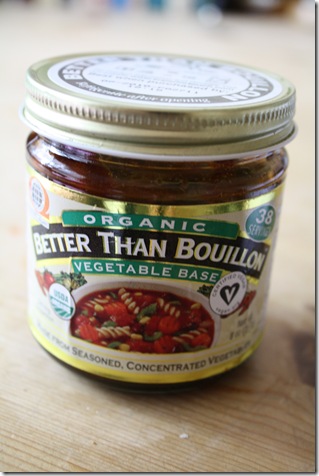 The boats went back in the oven at 400 degrees for another 30 minutes or so.  The crusts of the kidney beans got nice and crispy.  The Husband said it tasted "gourmet."  He is so nice to me. 🙂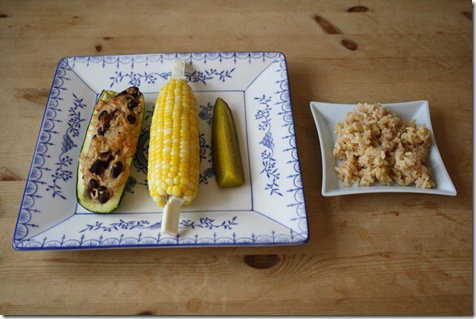 I had corn on the cob, a pickle, and some more rice to round out the meal.
Earlier, I snacked on some crackers while reviewing an e-mail about healthy eating from Janel.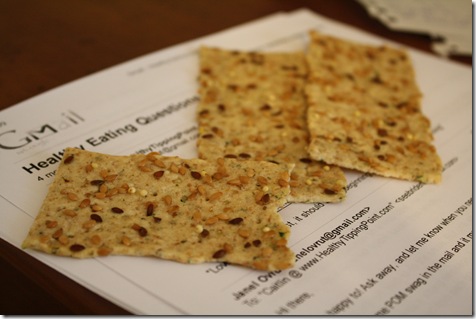 James says HELLO!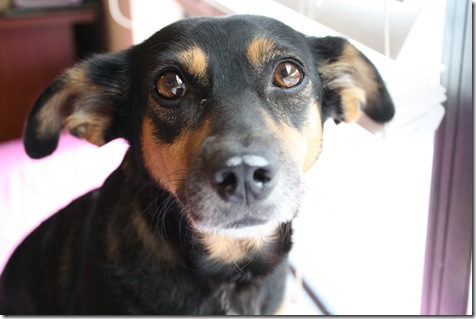 Don't those big brown eyes just make you melt?  He gets everything he wants!
Still on the agenda:  work, work, work; 20-minute speed clean; and running.
What is your favorite vegetable to stuff?  If Twice Baked Potatoes count, that's my favorite!