Well, friends… I feared this would happen.  :(  I think I might have an overuse injury from marathon training.  My right Achilles tendon has been bothering me for the past 3 runs, and I finally decided today that I could not ignore it any longer.
I'll blog about this in-depth tomorrow, but as of right now, the game plan is to not run for the rest of the week.  I have two races coming up (on Saturday and Sunday), and I really want to do both.  Hopefully, I caught this early and five days off will cure me!
Before I came to this decision, I did go on a 3.0 mile run.  The Husband snapped some pictures of me before I left: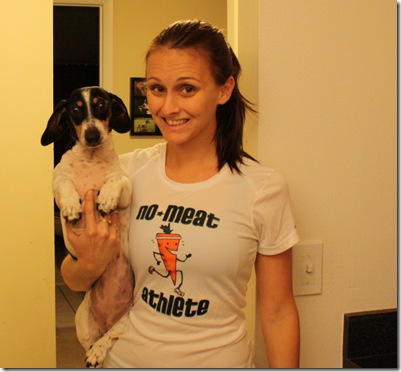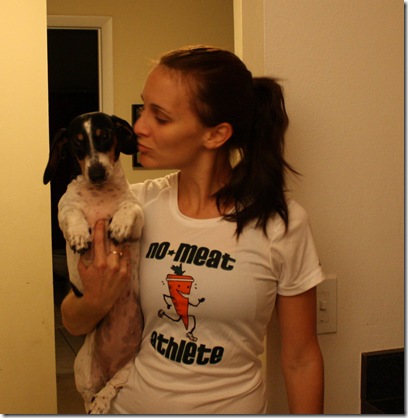 I wish Maggie could run with me!  🙂
I did 3 miles in about 28:01 minutes.  My foot hurt the entire time.  I spent the first half of the running thinking, "Ah, you're just being paranoid. It will go away."  I spent the second half of the run thinking, "Oh, hells to the NO!"
Here are the eats of the afternoon and evening.  I snacked on Caramel Popcorn, but the camera ate the picture. 
I also had 1/2 a Clif bar before my run: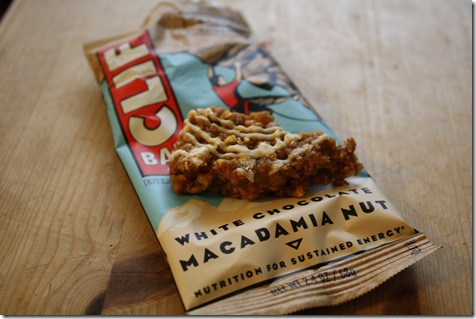 The Husband made dinner.  He cooked up Sweet and Sour Lo Mein with steamed veggies.  It was very good!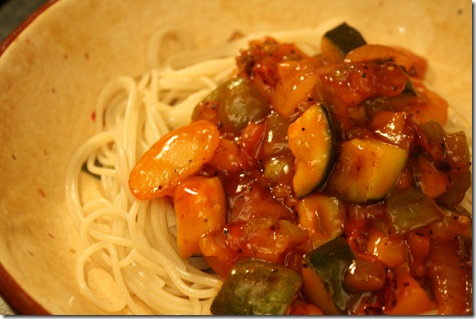 My To Do list is almost complete!  I've got some more work to do before I can relax, so I better HOP TO IT!
No pun intended, of course.
Edited to add: Just had a small bowl of cookie dough ice cream.  YUM!