Last night, Operation Beautiful won the Blogger Humanitarian Effort Award at the 1st Annual FoodBuzz Festival Awards.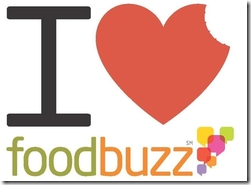 I think winning this Award is extra-special to me because… Operation Beautiful is not "my thing," really.  It's OUR thing. 🙂 Operation Beautiful would've never gone past the first note I randomly decided to post if other bloggers and readers hadn't taken up the cause and made it what is it today.
There were lots of other great blog charities up for the award, including Chez Pim & Menu for Hope, No Recipes/Blog Away Hunger, and Share our Strength Virtual Bakesale.  Check them out!
So… THANK YOU!  Thanks for voting, and thanks for continuing to support Operation Beautiful.  As I always say… Who knew one little Post-It could turn into something so BIG?  🙂
Moving forward…
I had a lovely, if not basic, breakfast: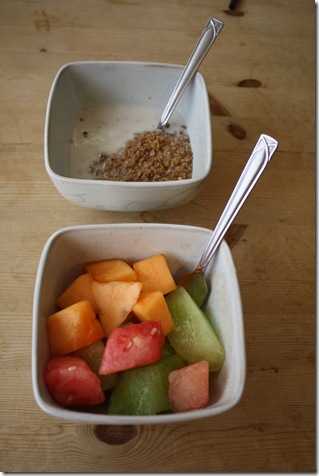 We are out of all essential grocery items, so I was stuck with Grape Nuts and almond milk: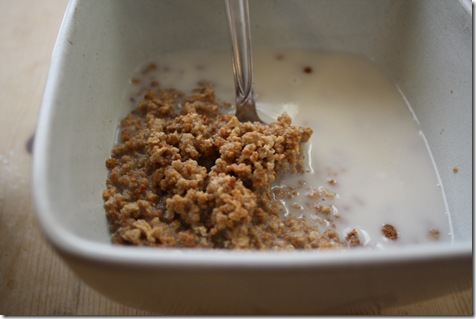 And leftover fruit from the tailgate: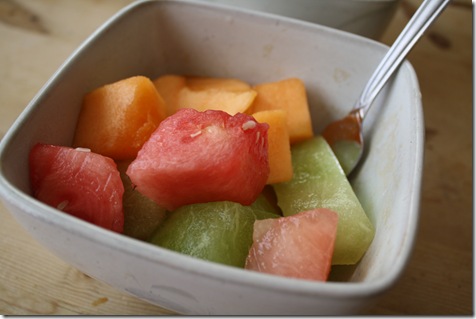 After my breakfast digested, I did a mini strength routine:
30 push-ups
100 bicycle crunches
Two 30-second planks
Five downward dogs
So…. I have so much stuff today that I've decided to triage my list.   You know how hospitals triage patients in order of "If we don't fix this now, they will die" or "They just have the sniffles"?  Basically, that's what I've done to my to-do list:
Priority 1 (AKA something will explode if this doesn't get done):
Blog
Answer e-mails
Finish Chapter 3 of Operation Beautiful book
Revise Chapters 1 and 2 of book per editor's comments
Priority 2 (AKA needs to happen):
Run 6.0 miles
Go grocery shopping
Unload tailgating supplies from car
Do 20-minute speed clean session with the Husband (we set a timer and clean as much as we for 20 minutes)
Priority 3 (AKA never going to happen, but if magical fairies flew down and did it for me, that would be awesome):
Organize closet
Organize bathroom sink
Do you ever triage your To Do list? I've noticed that if I don't triage it, I tend to do the easiest things first… even when the hardest things are the most urgent!