Amazing vegan lunch!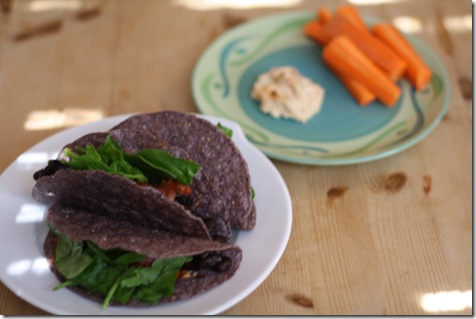 I had vegan tacos stuffed with black beans, grilled mushrooms, salsa, and spinach.  The taco shell was this brand: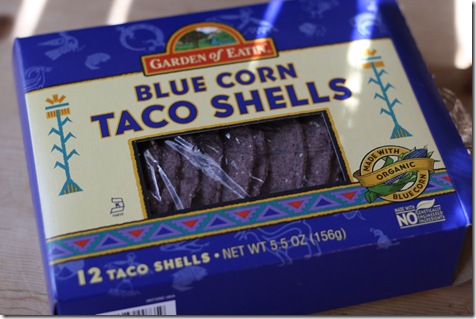 At first, I missed putting cheese on my tacos, but I quickly forgot because they were SOOO DELICIOUS.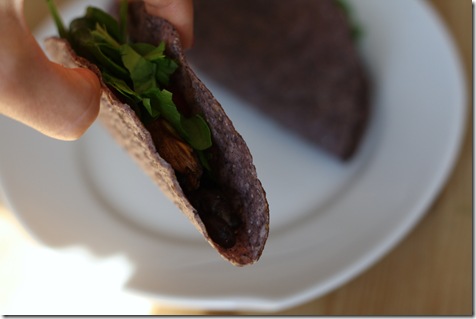 Plus, hummus and carrots: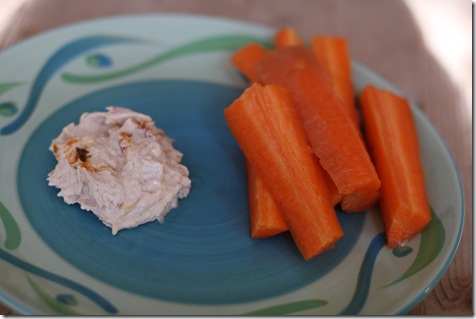 And a wheatgrass shot: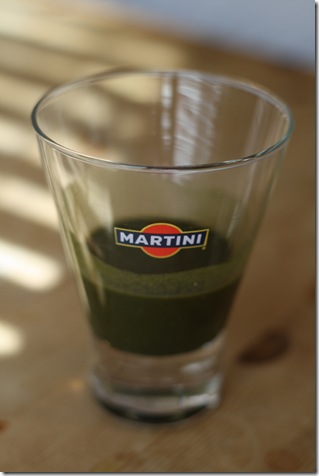 The Big Vegetarian/Vegan Question:  Eating Ethically
I have eaten a vegetarian diet for 7 months, and sometimes, I feel like I've given up a great deal.  I miss filet mignon, I miss scallops, I miss turkey burgers.  A lot of people have said to me, "Why don't you just eat a flexitarian diet and eat meat when you feel like it instead of boxing yourself in with the "label" vegetarian?"
A while ago, I did a post about why I found it necessary to "label" myself a vegetarian, and this prompted a really interesting discussion in the comments section about how defining yourself as a vegetarian or vegan is either helpful or limiting.  Personally, I believe labeling myself as a vegetarian helps me stick to this lifestyle on a day-to-day basis, and truthfully, if I really want to eat meat one day for one meal, I will (I'm sure it will eventually happen, probably on a vacation).
I read the following quote about vegetarianism in this article, and I really identified with the message of it:  "We defined not just by what we do; we are defined by what we are willing to do without. Vegetarianism requires the renunciation of real and irreplaceable pleasures." 
Why have I chosen to give up these "real and irreplaceable pleasures" that I grew up eating and enjoying (and still long for occasionally)?  Mostly, my vegetarianism is the result of two major concerns: 
The damage to the environment.  The factory farming, transportation, and slaughter of cattle, poultry, fish, and other animals is extremely damaging in terms of air, water, and ground pollution.
The inhumane treatment of animals.  After reading Skinny Bitch and seeing Food Inc. (my reviews of both are hyperlinked), I really did not feel that I could eat meat in good conscience anymore.
However, vegans will argue that dairy farming and egg farming are just as damaging to the environment and result similar atrocities to animals. 
Dairy production is pretty bad.  Anytime you have a large number of animals crammed into one facility, the treatment is not going to be up to par.  Large operations have higher stocking densities and tend to confine their cows in barns or in drylot feedyards (source).  In order to keep producing milk, farmers impregnate cows twice a year, and the cows are not allowed to nurse their young (males babies are either killed immediately, used for veal, or sold to become beef cattle).  It is unprofitable to keep cows alive once their milk production declines. They are usually killed at 5 to 6 years of age (source).  Only 11% of dairies allow their cows to graze (source).
"Egg laying" chickens fare no better.  They are debeaked to prevent the birds from mutilating each other (out of boredom/insanity) and live in tiny cages for their entire life.   Similar to cows, male chickens serve no purpose to farmers, and millions are killed each year upon birth.
As you can tell from my morning post, the Husband and I are committed to eating 100% organic dairy products and eggs.  Although organic dairy and eggs do not contain the chemicals, pesticides, antibiotics, etc. that conventionally created products contain, the label of "organic" does not mean the animals are treated better.   Organic cows are required to have access to pasture (access being the key word).   "Free roam" or "cage free" eggs, while better than conventional eggs, just require that the chickens have access to a run. 
At the Healthy Living Summit, Stonyfield Farm (an organic yogurt company) brought in an organic dairy farmer, and I was really impressed with what she had to say.  That farmer made me believe that it was possible to have humane dairy and eggs.  That's why the Husband and I try to buy "smaller brand" organic products when possible (Horizon brand is notoriously bad).
As part of Blogger Vegan 4 A Day, I am forced to think about my own hypocrisy.  I am a vegetarian because I love animals, but I still support the inhumane treatment of dairy cows and egg-laying chickens by purchasing these products, despite my efforts to buy organic.   How do I reconcile this knowledge?
First of all, I believe that every little bit (bite?) counts. I believe that we all need to eat more ethically, and that doesn't necessary mean we must be vegetarians or vegans.  We need to try to buy more organic and local foods, for example.   Even by cutting back out meat, dairy, or egg consumption, we are sending a strong message to factory farms.  However, sometimes I do feel like a hypocrite.  🙁
Secondly, I also believe that not everyone is ready to – or even wants to – give up meat, dairy, or eggs.  Do I think this makes them (or me) a "bad person"?  Truthfully, no.  Food is such a large and pivotal part of our life, and many people are just not willing to give us "real and irreplaceable pleasures" for abstract concepts such as the environment and the ethical treatment of animals.   And honestly – that's OK with me.  To each their own.   Also, I'm not 100% convinced that is healthy for everyone to be vegan, either.
I should point out that not all vegans (or vegetarians) eat in the way they do because of the environment/animals.  They might eat that way because they believe it is healthier, for example, than eating meat.
What's your opinion?  Do you try to eat ethically or do you just eat?  Are vegetarians hypocrites (argue your case, I won't get mad!)?  Are you surprised to learn how bad dairy and egg farming is?  Do you choose organic products over conventional ones – why or why not?   Ready, set, discuss!