I am so into these blue corn chip taco shells – they're delicious (and they're organic)!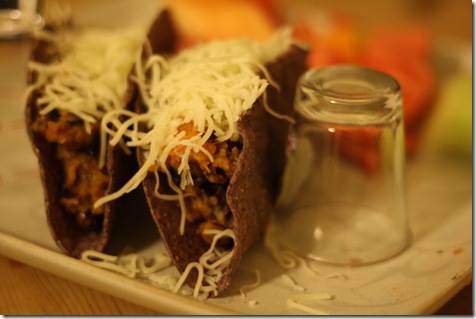 The trouble with tacos is that the stuffing always falls out – I figured out tonight that little shot glasses, turned upside down, are the perfect way to keep them in place.  :)  It's pretty much the only use I have these days for our shot glass collection!
I stuffed the tacos with a black bean and sweet potato mix.  I topped it with some Italian shredded cheese – yum!
On the side, fruit: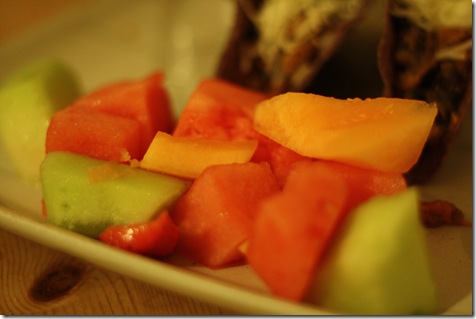 My afternoon was quite productive.  I got a lot done on the book and I actually made it to Anatomy class!  Go, me!  I obviously sit in the back.  ;)  We're learning about urine right now, which is as exciting as it sounds.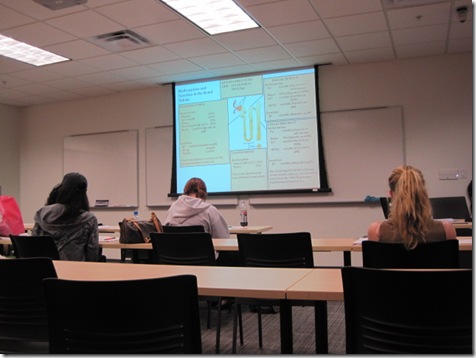 However, being on campus gives me an opportunity to post Operation Beautiful notes: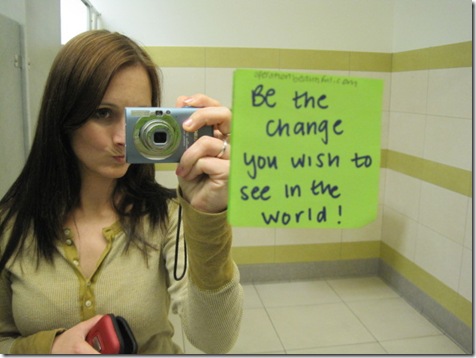 Which is always fun!  🙂
My afternoon snacks included Stacy Pita Chips, salsa, and hummus (I had about twice the amount of chips shown – can't keep my hands out of that bag!):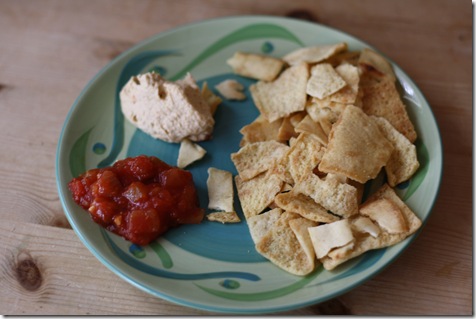 And ice cream.  I must get out of the habit of having my dessert at 4 PM!  A nutritious piece of fruit would be so much better.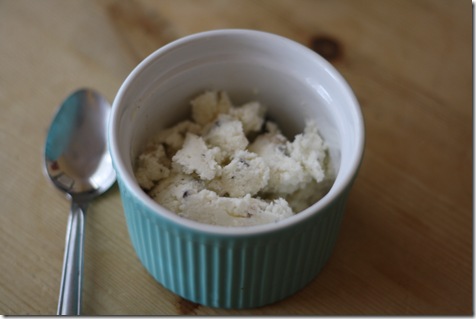 Time for some So You Think You Can Dance?  SYTYCD is definitely our favorite reality show of the moment, although we are also HUGE American Idol fans.  I'm just a sucker for competition! 🙂