The Husband declared this "the best sandwich ever":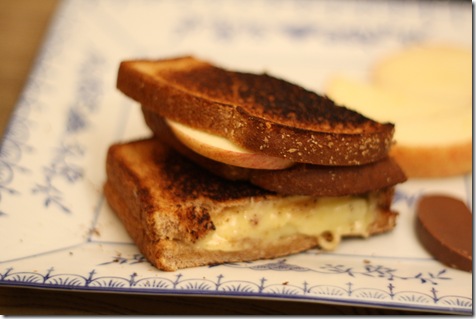 He is so easy to please – it's just a grilled cheese with an apple! 🙂
I had a shot of wheatgrass, the other 1/4 of the apple, and a chocolate orange slice on the side:  🙂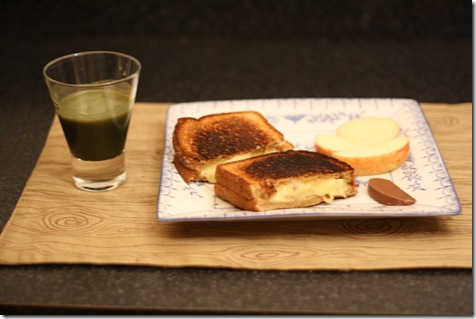 Mmm!
Other snacks of the afternoon included more chocolate orange slices, chips, and cereal.  Not very balanced – need more veggies!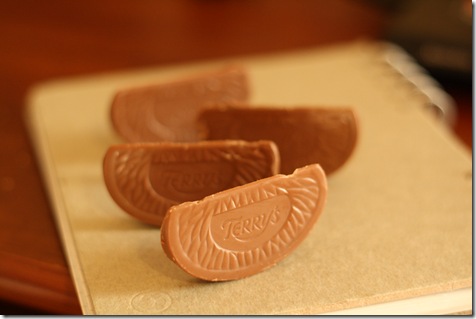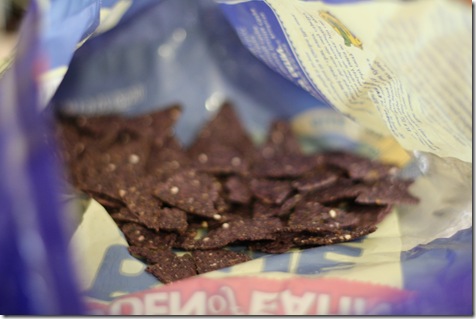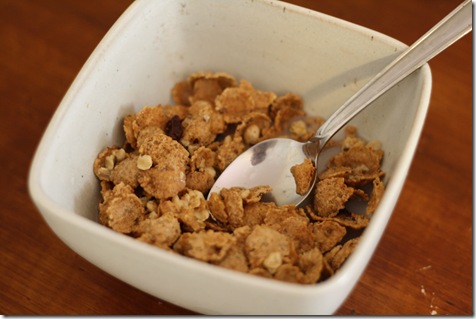 Responsible Spending Challenge Update
WOW! I am so floored by how many of you identified with my recent spending problems!  So many of you are in the same boat.  :(  But, TONS of the comments offer really great tips that I'm going to integrate all month!
I want to clarify that the Husband and I aren't broke-broke.  :)   Once I got the book deal, I quit my job to write.  It takes a while to get the advance, so we've been living off savings.  We expect to be liquid again in a few weeks, so don't worry – our anniversary trip to England is not in jeopardy (plus, that's actually paid off).
However, this has been a blessing in disguise because it showed the Husband and I that we need to get our spending in control regardless of our cash flow issues.  We want a house, a baby, and maybe another dog!  I don't need Starbucks more than I want those big-ticket items.
It's a simple equation: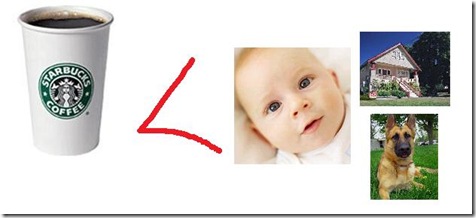 Today, I decided to search my apartment for things I could sell.  I listed three textbooks for sale on Half.com, and one sold within 3 hours for $60!  Booyah!  I also posted some household items on Ebay.com. 
Next, I tackled my messy closet.
Before and After (don't judge me! I'm a very neat person, except when it comes to my closet….):
I found about 10 name-brand shirts and pants in really good condition that I'm going to sell to the consignment shop later this week!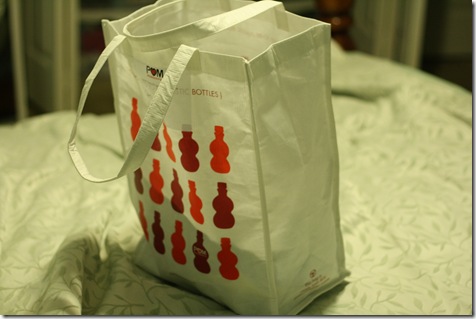 Nice!
My wallet feels fuller than before.  🙂