You know what makes my day? When people are randomly nice.  Last week, I twittered that I was feeling down, and Julie from Savvy Eats sent me a gift card to Colorado Kernels.  Isn't that sweet?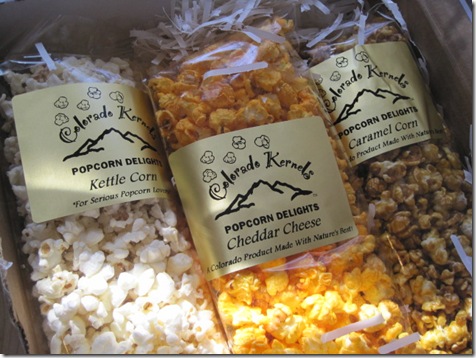 I chose the variety pack, which came with Kettle Corn, Cheddar Cheese, and Caramel Corn popcorn.  My, oh my!
I had to try the Kettle Corn and Caramel Corn right away: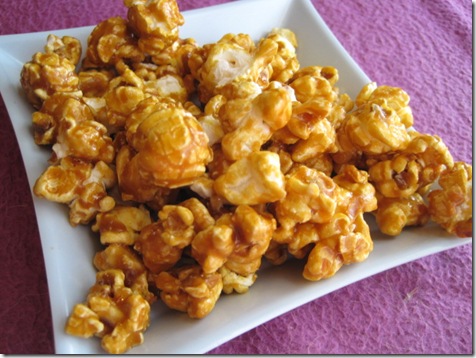 Two major thumbs up!  So delicious, light, and fresh tasting.  However, I do not recommend candied popcorn for a 10 AM snack.  Wait, I do.  Nevermind.  🙂
Lunch was healthier: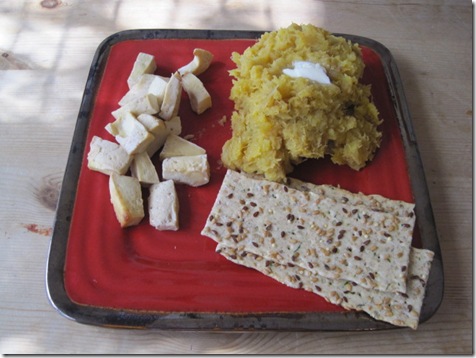 I had 1/2 a baked acorn squash, which I mashed with milk, butter, and cinnamon to make 'mashed potatoes':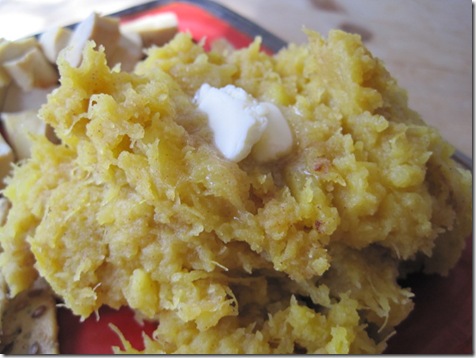 Leftover baked tofu: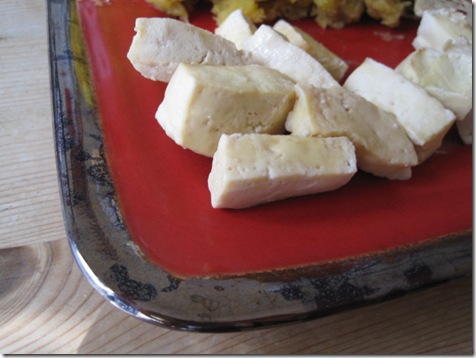 And Nature's Path crackers: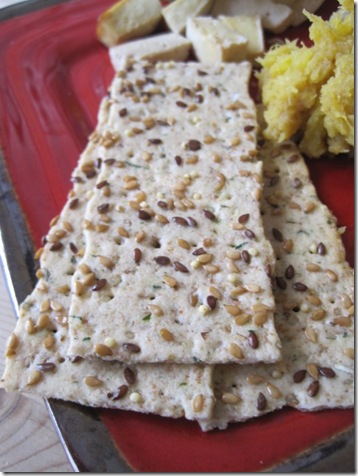 An Inspirational Video
Dottie from Foodcents sent me this video.   It takes a while to get started, but its very inspiring.   Skip to 30 seconds in.  I feel this way about Team in Training and the Disney Marathon.
FoodBuzz Festival and #NotInSF
Obviously, I am not in San Francisco right now for the FoodBuzz Festival.  :(  It seems like the majority of bloggers are there, though, doesn't it?!
I am excited for the Festival because Healthy Tipping Point and Operation Beautiful are up for two FoodBuzz Awards.  If I win, Meghann is going to accept the trophy for me.  :)  I'm keeping my fingers crossed!  Thank you for voting for me and making me a finalist!
Everyone who is at the FoodBuzz Festival in San Francisco is using a #fbzfest hashtag on Twitter. I have decided to create a #NotInSF hashtag for those of us who are not attending so we don't feel left out.  It's like a little Twitter support group.  🙂
So… What are YOU doing this weekend if you are #NotInSF?
PS – My Rebel camera is here!  :)  Isn't Maggie beautiful in Rebel form?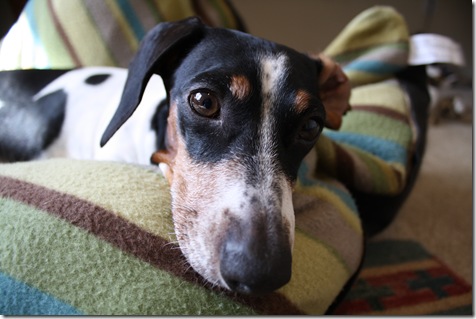 And James, too!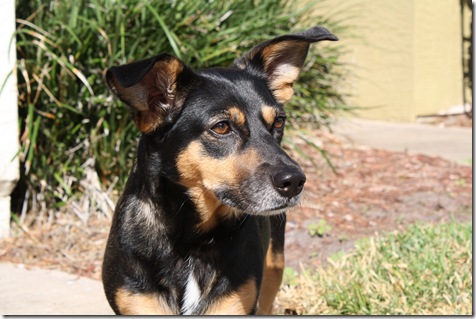 P.P.S – My house is no where near Downtown Orlando, so I'm not being affected by the shooting.  But keep my town in your prayers, please!