I supervised the Husband while he packed up the car for our road trip to Miami.  :)  I was in charge of photographing the process with my new camera (which I'm still trying to figure out!).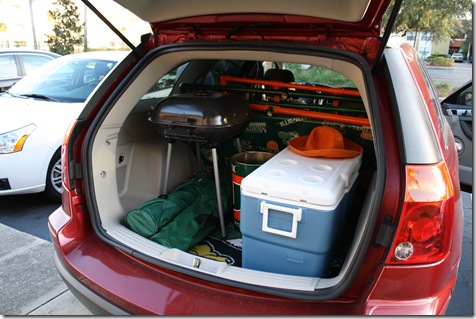 We stopped at Starbucks on the way because I was positively STARVING.  I had an apple (unphotographed) before we left, but it didn't over very well.  I got a Banana Chocolate Vivanno with a shot of espresso to carry me through to a very late dinner.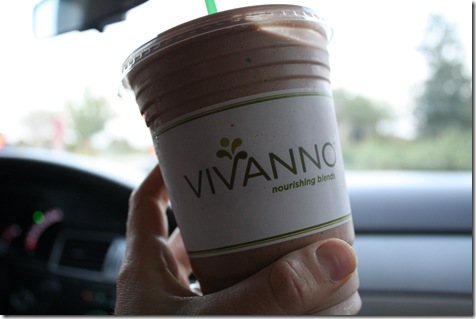 Guess what?  The RED CUPS are back at Starbucks!  🙂
The drive to Miami felt longer than usual because it got dark out SO early.  I was quite relieved to arrive at my BFF Lisette's house.  I love staying with Lisette and Danny because their house is SO CLEAN.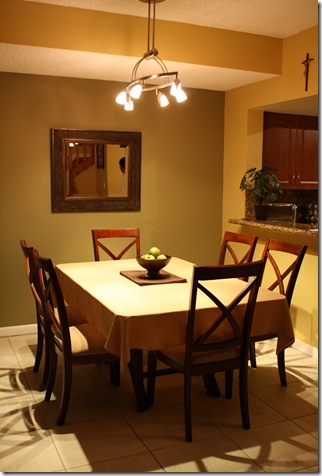 It's like staying at a hotel!  :)  We even get a bar of soap with our towels.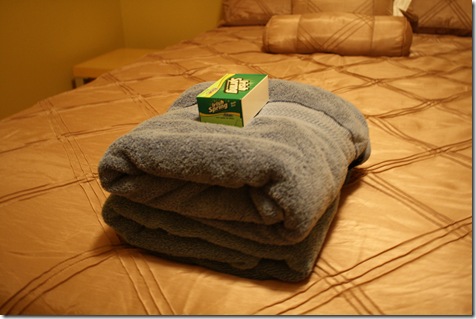 Lisette and Danny took us to a lovely Thai restaurant.  When we sat down, the first thing the Husband said was, "Look! There's an indoor roof!"  He knows I'm obsessed with indoor roofs.  It's a weird obsession, I know!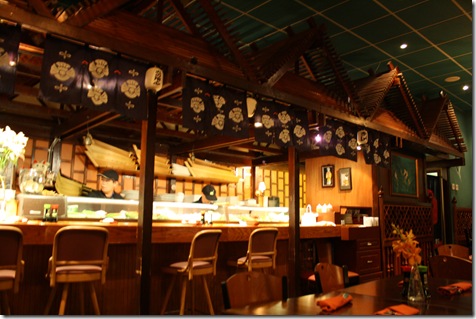 In general, I love "authentic" looking Thai restaurants.  I don't like places that are too trendy – they are never as good!
We ordered a pitcher of Thai beer to start.  Danny (who has a food blog called Beer in Shape!) enjoyed his very much.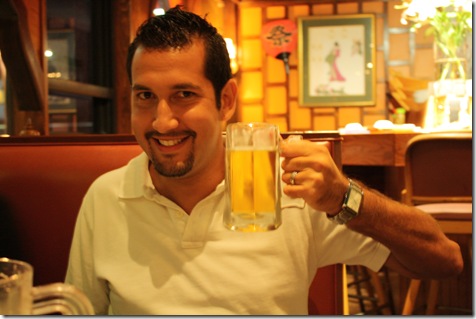 I like mine, too.  :)  The Husband and I ordered spring rolls to start off with, but these were definitely Chinese-style (i.e. deep fried) so I only had a few bites.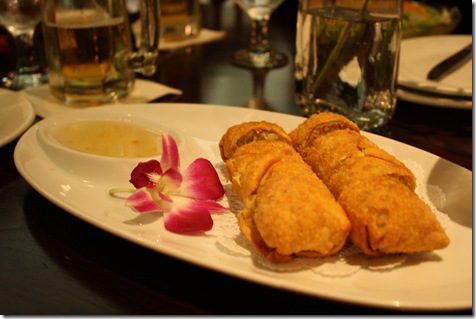 The Husband and I split Ginger Tofu and Basil Tofu.  I also had some white rice.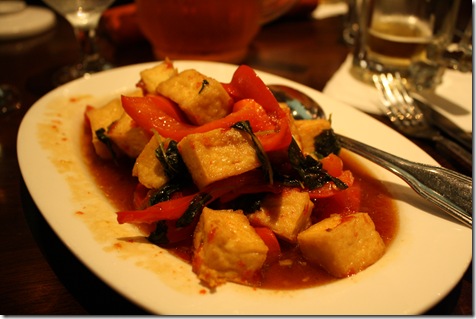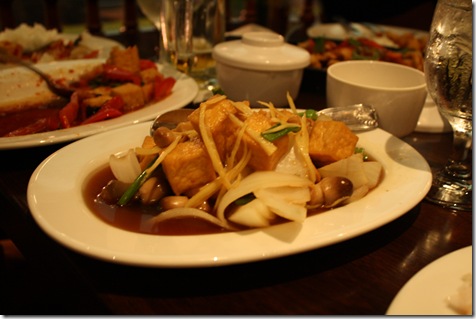 Twas an excellent meal!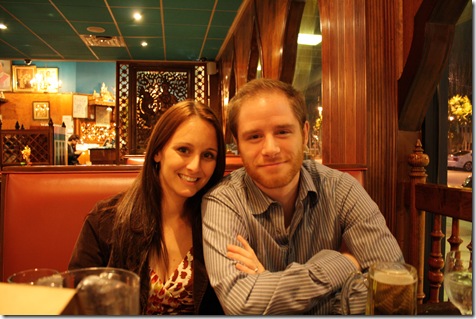 Time to go to BED!  We are waking up at 7:00 AM to tailgate.  Be back with a fun recap of our Healthy Tailgate.  We're having a healthy version of Keg and Eggs!  🙂