First of all, awesome comments/discussion on The Weighty Question.  I learned a lot about anatomy and muscle-building that I did not know before!  🙂
Also – I was corrected by some very astute readers that Megan and I were not doing pull-ups this morning, but chin-ups.  Chin-ups are apparently easier (which explains why I could do two) and a good starting point when you're trying to transition to pull-ups.  I think I'm going to make it a year-end goal to be able to do 10 chin-ups in a row!  The chin-up bar is on my way home from my runs, so I could stop by and bang a few out several times a week. 
So, today was pretty unproductive in terms of the book. I can't believe that 1.5 months ago, I had a normal 9 to 5 job and now I have an entire 224-page book due in 4 weeks.  Geez!  Amongst all the writing/staring at the computer, I did manage to make this casserole for dinner: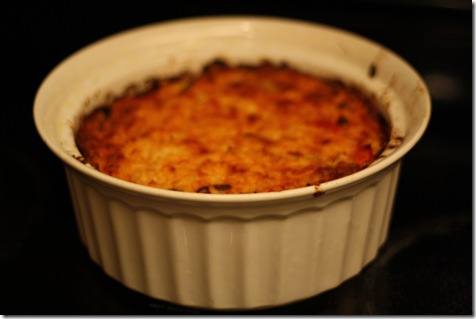 I didn't exactly follow a recipe, but I based it on my Santa Fe Casserole recipe.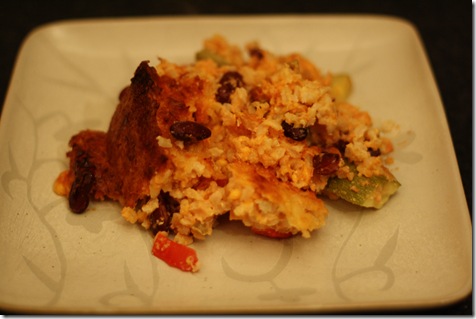 The casserole contains a mix of brown rice, kidney beans, zucchini, green and red pepper, and salsa, as well as cheddar cheese, egg, and milk.
My afternoon snacks included Stacy's Pita Chips with hummus and a clementine:
And I ate a bowl of coffee ice cream around 4 PM.  Not the most nutritionally sound snack, but it was what I was craving.  🙂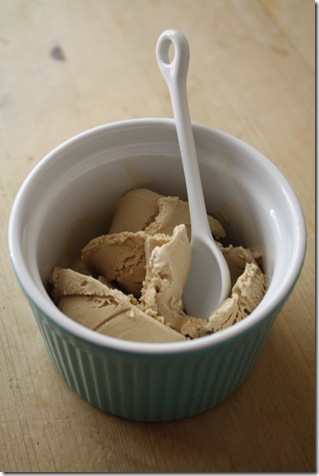 Off to relax.  I have yoga + a 6.0 mile run planned for tomorrow, so I need to get to sleep early.
Side Note:  Nicole is giving away a really pretty pair of homemade earrings – and you can win them!  🙂 Sparkly things make me happy.