It's time for another Healthy Tailgate, sponsored by Arnold Bread!  It is our homecoming game.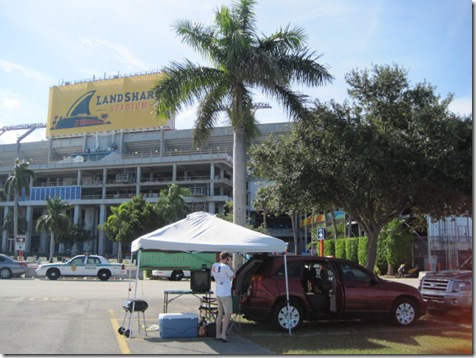 November 7, 2009 Tailgate Menu
Entree:  Grilled breakfast pizza with eggs, hashbrowns, and veggies on a Boboli whole wheat pizza crust.
Side Dish:  Vegetarian baked beans
Yes, we're making breakfast at this tailgate.  After all, the game begins at 12:00 PM.  I have mixed feelings about day games because it's REALLY hot in Miami, no matter what the time of year.  But, we get home at a decent hour….
P.S – Lisette and Danny are sporadic coffee drinkers only, and I cannot locate coffee in their cupboards.  Nooooooooooooo! :(  Time for a Starbucks run.