There were quite a few funny costumes at Megan's party – they are all deserving of an award!  There are two winners for the Most Difficult to Walk Through a Door award – my friend Joe (on the left):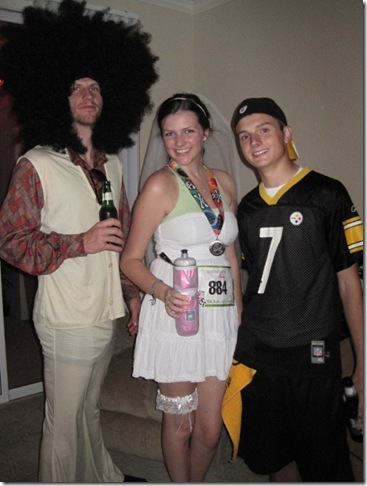 And my friend Harry (on the right):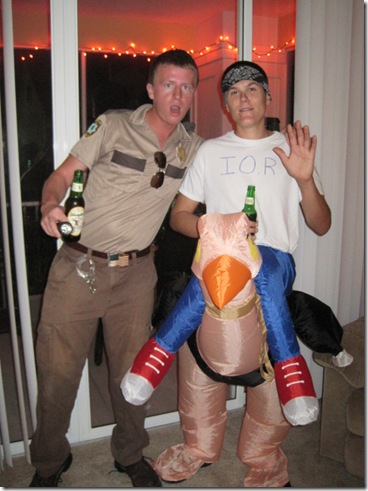 The Lamest Costumes of the Night award is also a tie between me and the Husband.  We were a sports team: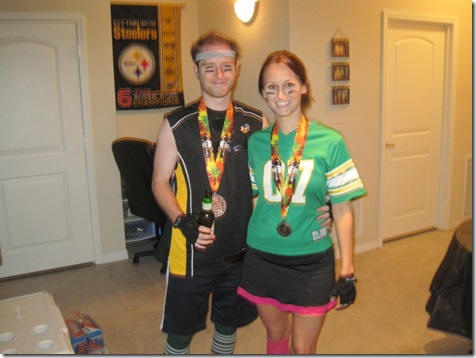 (Jillian and Bob fell through, as did Jim and Pam).  I did, however, get to walk around in sneakers and Recovery Socks, so it wasn't all bad.
Most Romantic Couple goes to Meghann and Derek, AKA Cinderella and Prince Charming: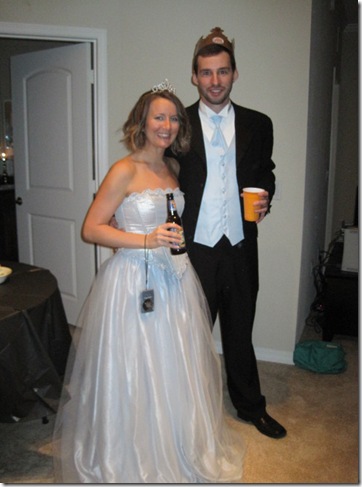 Most Hysterical Couple goes to Megan and Jason, AKA Little Bo Peep and her Sheep: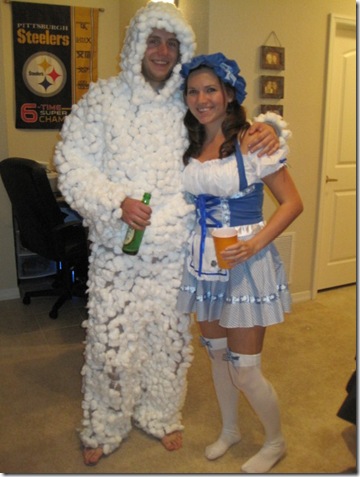 Most Career-Appropriate goes to Kelly (she's an archaeologist and dressed up as Jane). But the Costume of the Night Award goes to Kelly's boyfriend, Anthony, who dressed up as a FOOD BLOGGER!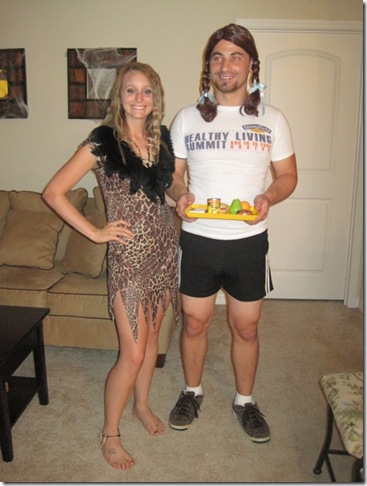 Not only did "Toni" wear running shorts and pigtails, but he carried around a tiny tray of food and took pictures of it.  He also asked me to put him on my blogroll multiple times.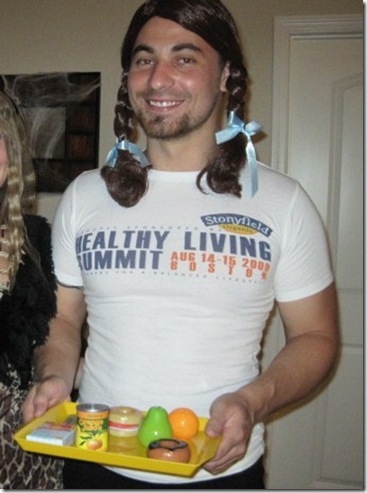 And he rocked a Healthy Living Summit shirt: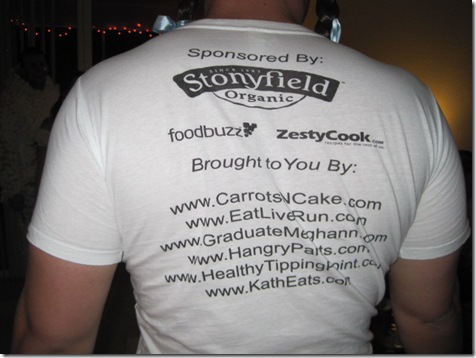 'Twas a fun party.  I wasn't really in food blogger mood and didn't document food/drink, but I ate a bowl of cereal and yogurt before we left for the party and chips and salsa, a cupcake, and Jello shots while we were there.  I also had a few beers.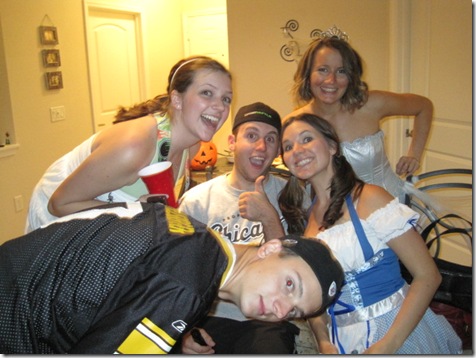 Now, I'm awake and back on the Back on Track Month bandwagon.  When I declared Back on Track Month, I acknowledged that I'd be letting loose for some "special occasions," namely Halloween and Nick's 21st Birthday.  So, back to clean living, healthy living, and sound sleep.  🙂
Goals of the Day:
Grocery Shopping / Farmers' Market
Clean the disaster that is my house
Some form of exercise
Figure out my bank account.  I'm pretty sure we overdrew this weekend. Ugh.
WRITE!!!!!!!!
Speaking of grocery shopping, my breakfast thus far has consisted of an Oh She Glows bar: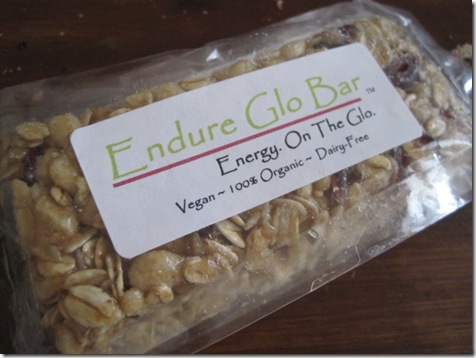 Because we seriously do not have a single piece of fruit in the house.  Must go shopping ASAP!
HAPPY NOVEMBER!