I finally carved my pumpkin.  I'm much more concerned with the seeds than the face.  🙂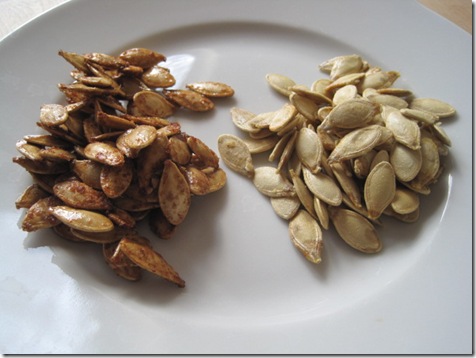 I made my two favorite seeds:
Sugar and Spice Pumpkin Seeds (for 1 pumpkin's worth):
Two heaping spoonfuls of brown sugar
1/2 tablespoon of cinnamon
Two tablespoons of water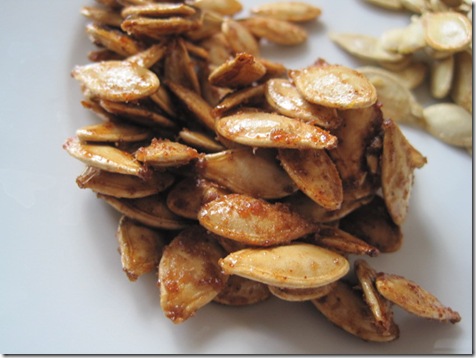 Original Pumpkin Seeds (for 1 pumpkin's worth):
1/2 –1 1 tablespoon salt (to taste)
Drizzle olive oil
To make these simple yet delicious pumpkin seeds, just mix ingredients with cleaned seeds.  Spread out the seeds on the bottom of a greased glass casserole dish and bake at 380 for 25 minutes.  Stir together occasionally throughout. Note that the brown sugar ones will caramelize stick together (yum!).
And then I decorated.  Up went the pumpkin: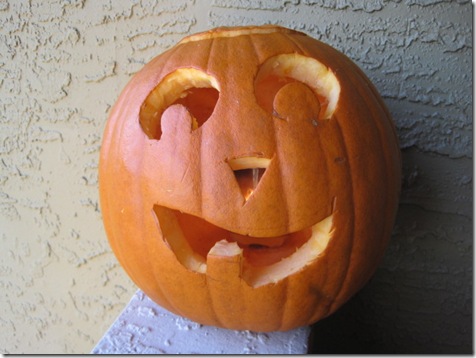 On the front door, the paper towel ghost family: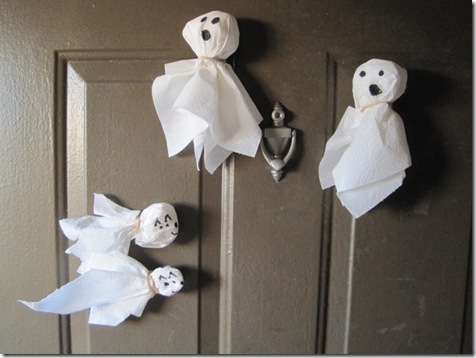 In other news…
I slept through most of the afternoon 😉 and rose to eat: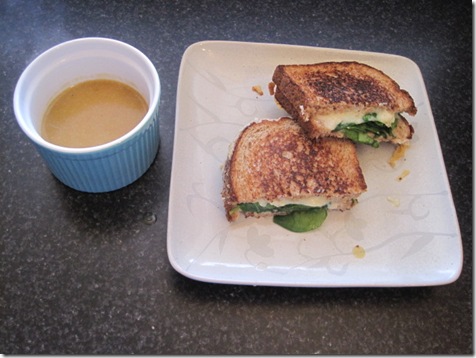 Soup and grilled cheese and spinach sammie!
Mmm.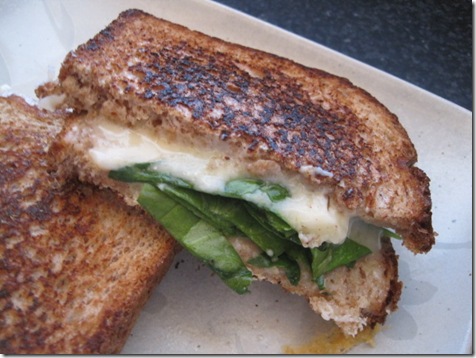 Off for dinner and to get ready for Megan's party!  🙂
How do you do pumpkin seeds?  There's so many easy ways to roast them!