Catching up on weekend posts?
Good morning!  I went on a glorious 5.0 mile run this morning.  It is very overcast and cool in Central Florida, which was a nice change from the hot, hot sun.
I woke up at 6 AM to get some work done before I left.  While working, I had a big bowl of cereal + almond milk: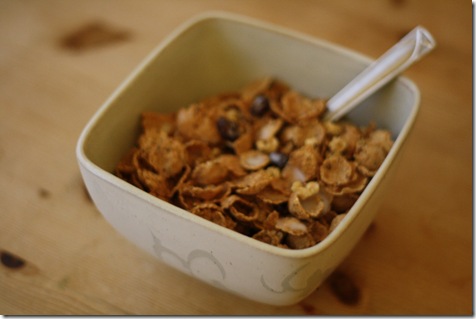 I rarely just eat cereal for breakfast (mostly because I don't find it to be very filling and it's boring for the blog), but I do really like this kind, which we get in bulk from Costco.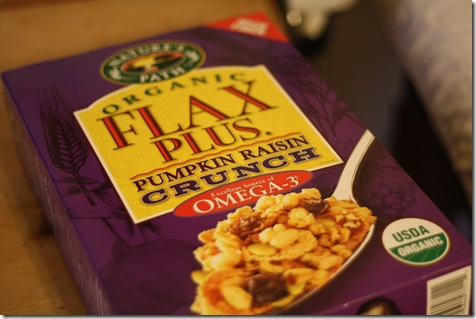 My run was nice, but uneventful.  🙂
Duration: 48:41
Distance: 5.0 miles
Mile 1: 9:36
Mile 2: 9:34
Mile 3: 9:50
Mile 4: 9:41
Mile 5: 10:01
After my run, I came home and ate a light post-run snack: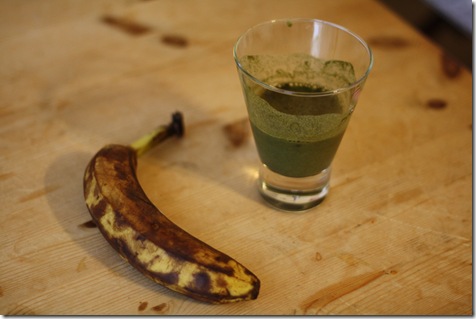 I'm trying not to spoil my lunch because it's already 9:30 AM!  I had wheatgrass and a banana (which was just brown on the outside because it was in the fridge).
Yes, wheatgrass tastes as disgusting as it looks. I mix it with almond milk as opposed to water, which helps.  Still gross, but there are loads of benefits!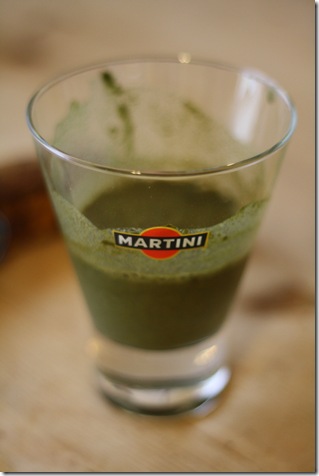 Back on Track Month Challenge
On October 26, I declared a Back on Track Month Challenge for myself.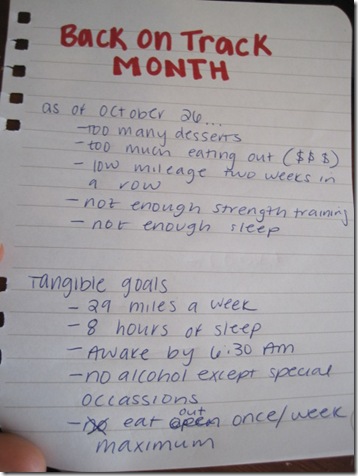 I stated that I had the following goals for Back on Track Month:
Hit all Marathon Training and Strength Training goals
Aim for 8 hours of sleep a night and be awake by 6:30 AM
No alcohol except for special occasions
Major desserts are for special occasions only
Aim to eat out 1 night per week maximum
I think declaring a Back on Track Month was very helpful.  Although I wasn't perfect (never thought I would be), having a larger purpose for the month was great whenever I was tempted to eat out, stay up late, or skip my runs. 
Here's my month in summary:
Marathon training mileage:  Week 1:27 miles; Week 2; 29 miles; Week 3 (injured): 15.4 miles; Week 4: 28 miles.  VERDICT:  Almost there, but not quite.
Strength training goals:  I started the Whittle My Middle challenge, and I've been doing Yoga Sculpt on a regular basis.  VERDICT:  Goal met.
8 hours of sleep a night:  I achieved this 5 nights a week.  VERDICT: Goal met.
No alcohol except special occasions:  This worked for the first two weeks, and then I decided I really, really like beer.  VERDICT:  Fail.
No major desserts except special occasions:  In general, I met this goal. In the last two weeks, the Husband and I started to buy little pints of ice cream, which we normally don't do.  I ate it in moderation, though.  VERDICT:  Almost there, but not quite.
Eating out 1 night a week:  I definitely ended up eating out more than once a week, thus wasting too much money on food.  VERDICT: Fail.
The purpose of Back on Track Month was more to refocus my energy on a clean, healthy, and active lifestyle in the weeks leading up to the holidays and the marathon than being "perfect".  In terms of how I feel emotionally and physically, I would say it was a pretty good month!