I want to say THANK YOU for all the support about my LEEP procedure.  The blog world always surprises me because everyone is so supportive and kind.  I don't want to needlessly scare other women who have to have the LEEP done in the future, as I received many e-mails from people who've gotten it and said it was no big deal.  
I think it just depends on how sensitive you are to pain.  Today was definitely the most painful medical procedure I've ever had.  I actually hyperventilated from nerves at one point.  I tried to draw on my yoga practice to put myself into a "happy place"," but it didn't really help.  Luckily, my lovely Husband went to the appointment with me and held my hand.  🙂
He is taking care of me the best way he knows how, which includes wine: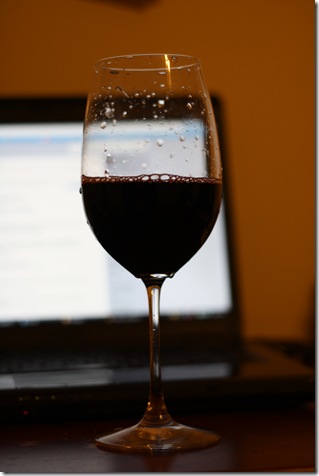 Dinner (I ate half; I wasn't feeling very hungry):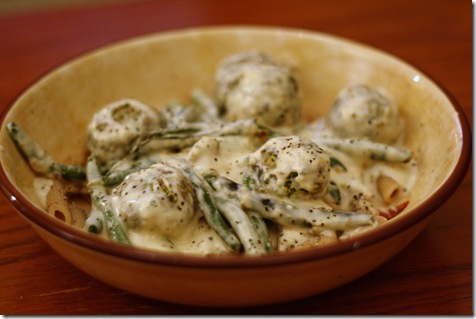 He made Fettuccini Alfredo with vegetarian meatballs and green beans.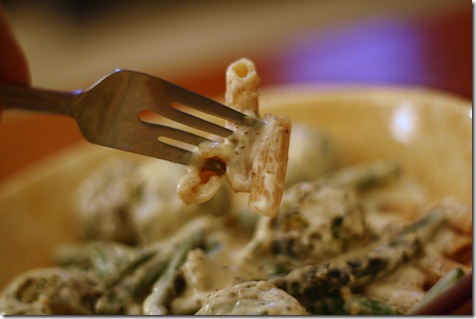 And loads of ice cream!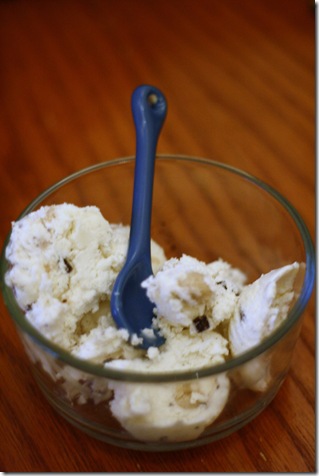 He also recorded a special on Britney Spears and her top music videos.  He really does know how to make me feel better!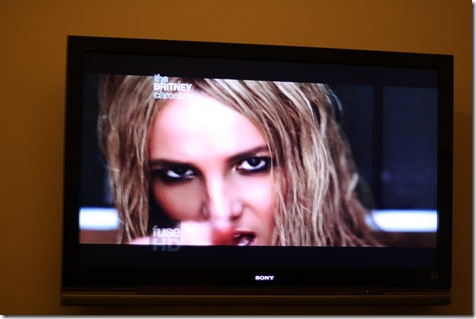 Maggie watched in rapt attention.  Did you know her middle name is Britney Spears?  And yes, I painted her nails the other day: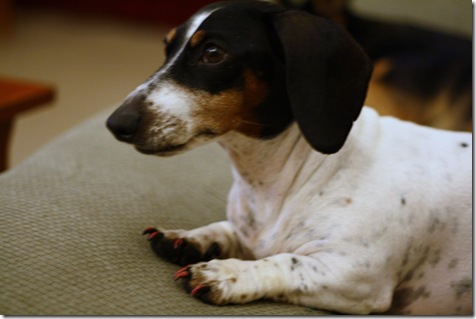 Other snacks of the afternoon included an un-photographed apple and a bowl of granola + blackberries with almond milk: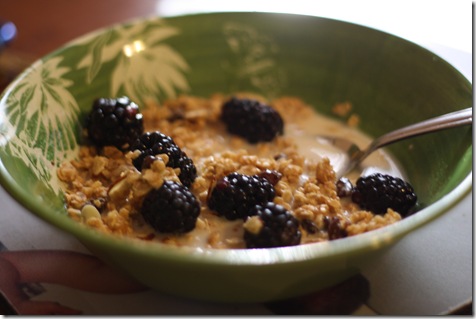 Off to bed I go… I'm exhausted.
Thanks again for all the virtual support!  🙂