Breakfast was simple and quick.  I was rushing around the house like a madwoman trying to repack my suitcase.  I packed as if it would be COLD in Fresno, but I think it's going to be warm.  I had PB bagel and a banana: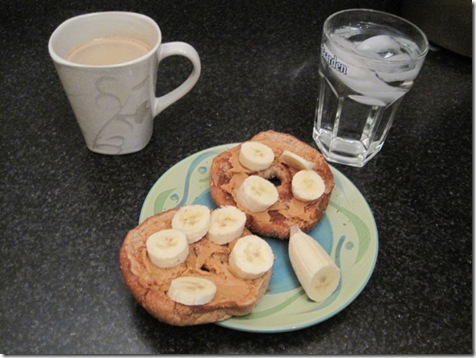 Guess who I ran into this morning at the Orlando airport?  Jason (Megan's boyfriend)!  He's an engineer, too and supervises construction at the airport.  🙂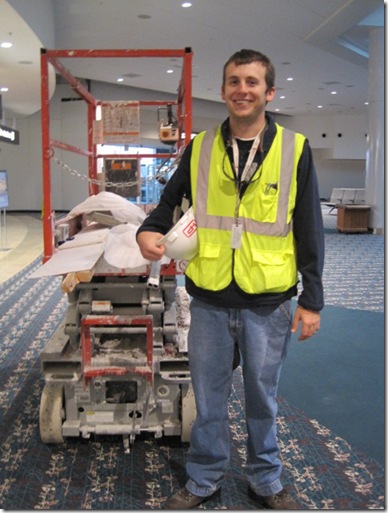 We chatted for a bit, and then I excused myself to purchase a Pumpkin Spice Latte.  Mmm.  'Tis the season!
The first leg of my flight was to Dallas.  When I arrived for my layover, I was excited to see an Au Bon Pan at the gate.  I always get a Red Pepper Hummus sandwich when I travel.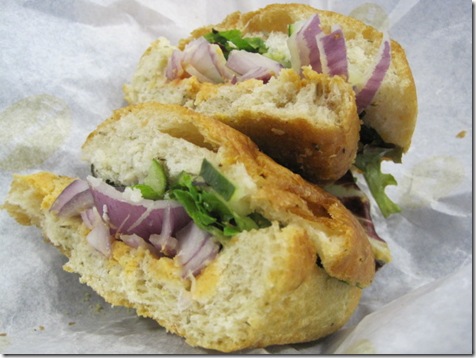 Unfortunately, I don't think the chef preparing my sandwich understood the hummus was my "meat." He spread it on as thin as mustard!  So, I basically had onions and bread for lunch.  🙂
I had a banana during my flight to Fresno.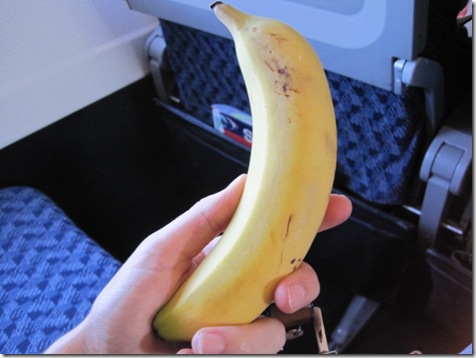 When I got off my flight, I found my Tina! Yayyyyyyyyy!  Of course, she was actively blogging when I spotted her.  :)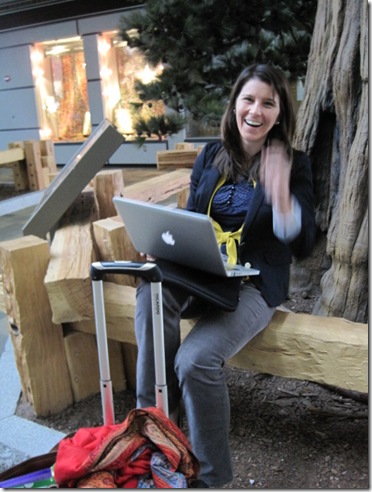 At the hotel, we discovered a few of the other bloggers that are attending the POM Wonderful Tour: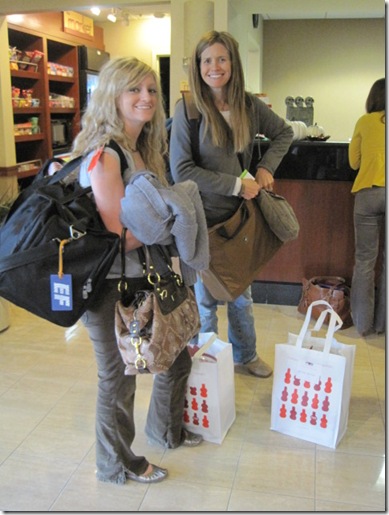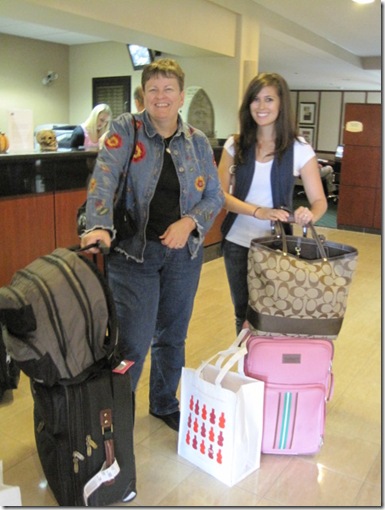 Sorry to make this short and sweet, but I'm going to meet Tina in the hotel gym for a workout.  We scoped out the area, and we're in a pretty commercial district.  No good running trails are nearby!  :(  But the gym looks decent.
Be back later with the blogger welcome dinner.  Three cheers for California!