The Husband and I had so much fun re-creating our wedding pictures tonight.  In case you missed the back story, we did NOT like our wedding pictures at all. With Katy's help, we found a great photographer named Adam Wiggall, who was looking to build his wedding portfolio.
It was SO strange to wear my wedding dress.  I wore my hair down (I had an updo for my wedding), but I wore all my wedding jewelry.  I felt like I was playing dress-up.  :)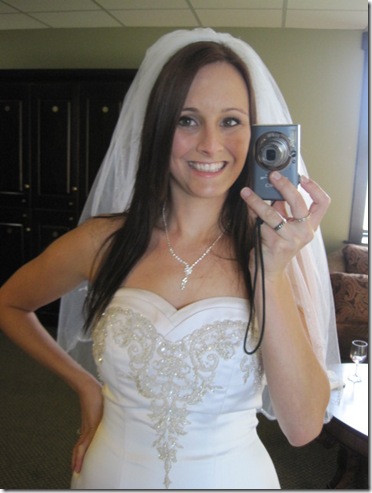 The Husband didn't rent a tux, but he did wear his gorgeous suit.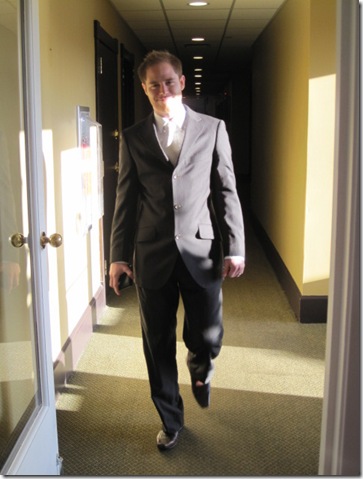 Before we stepped outside for our pictures, we decided to do a celebratory shot at the bar.  It was a fruity mix and bright green! 
Bottoms up!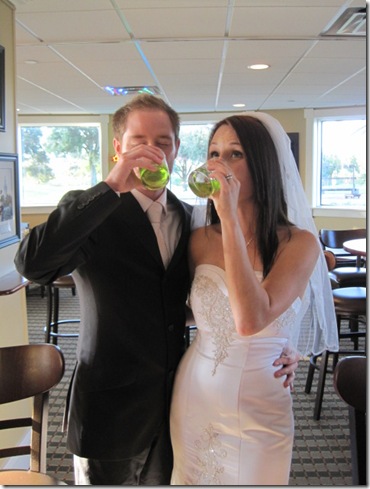 Guess who finished first?  :)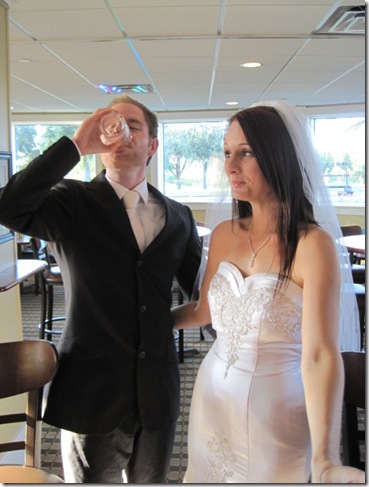 We took photographs with Adam for about two hours, and I snuck a peak at his camera…. the pictures look great!  He said he's send me the best of the best to showcase on the blog.  I liked Adam's demeanor so much more than our original photographer – if you're looking for a photographer in Orlando, Adam Wiggall may be it! 
It was funny because golfers kept coming up to me and saying "CONGRATS!" I would just laugh and say "Thank you!" 
After our photo shoot, we stopped at our favorite Thai place for a quick and easy dinner.  We split spring rolls: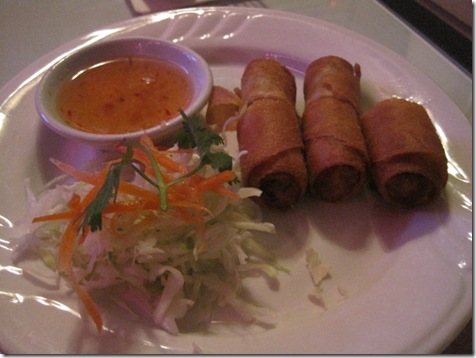 And I got Cashew Tofu.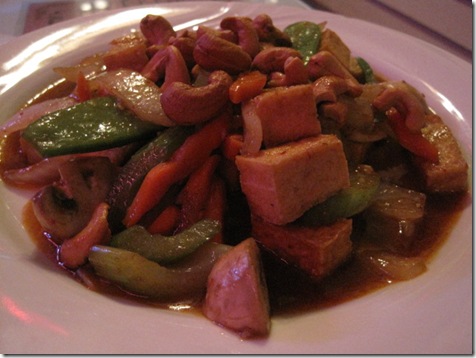 I managed to eat almost the entire plate + a load of rice.  I was starving!
Must go pack… my flight to Fresno is at 9 AM!  Can't wait to share my California adventures with you all.
See you in the morning!