Good afternoon!  I woke up around 7:45 and immediately cursed myself because I forget my sneakers at home.  No one else was awake, and the hotel gym was empty… but running on the treadmill in stilettos or sandals doesn't work!
Around 10:30, we went to brunch: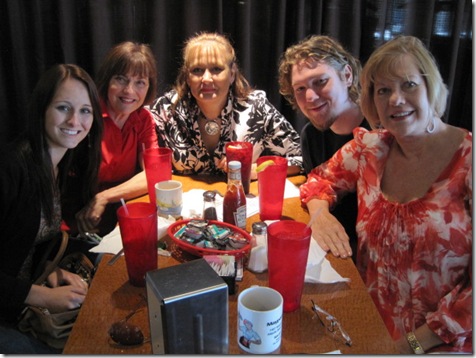 It was a cute little restaurant.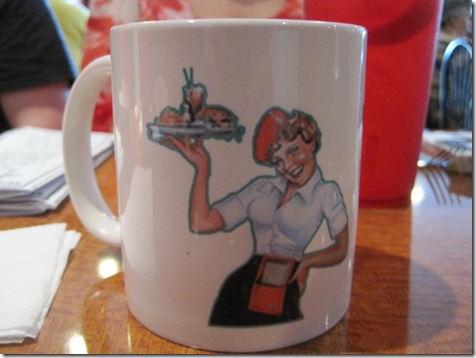 I had eggs, an English muffin, some hash browns, and a fruit cup.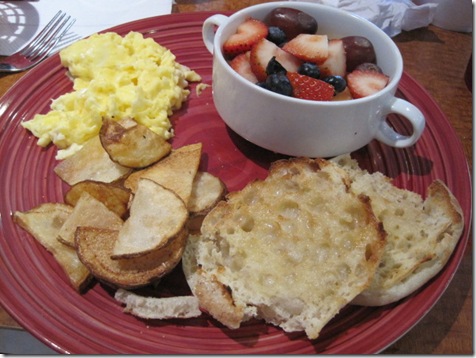 After breakfast, I drove about 3.5 hours back to Orlando and had a really late lunch: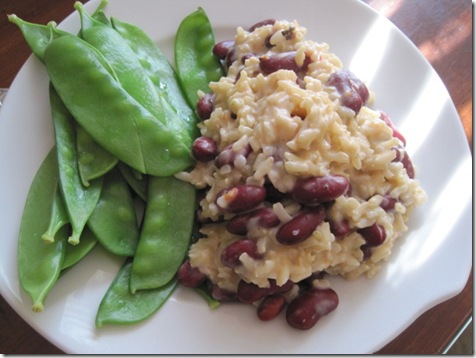 I had brown rice, Alfredo sauce, and kidney beans.  And sugar snap peas: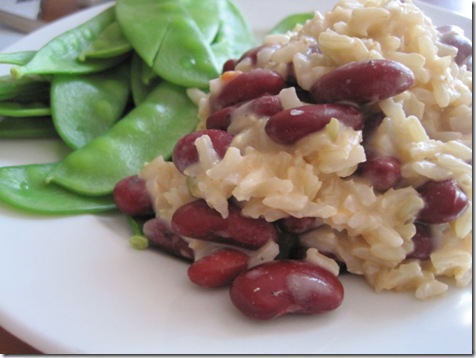 I was suppose to go on a run today, but I'm tired and crunched for time.  I also need to pack for my POM Wonderful trip – I leave for Fresno, California tomorrow!
I'm trying to take a more macro view of my workout schedule and eating habits. I used to track everything on a day-to-day basis.  So, one day was 'good' and the next might've been 'not so good.'  I'm transitioning my thinking to consider my lifestyle in terms of weeks.  Instead of thinking, "Oh, I skipped my workout today,"  I'm thinking, "I worked out three times this week and ran 17.5 miles."  It's the long-term that counts, right?  No use freaking out over one skipped run if the last seven days were decent.  🙂
Off to get ready for our wedding re-shoot.  10 months later, we're getting "remarried!"