I learned an important lesson this morning…  It's more important to listen to you body than your training plan! 
Before I left for my run, I had a whole wheat bagel, PB, and a banana: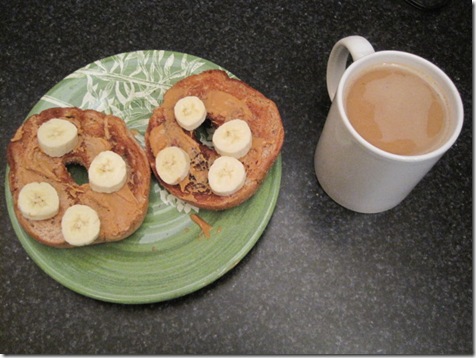 I had a 17.0-miler scheduled and met up with the girls (including Katy, Megan, and Kelly) for a run.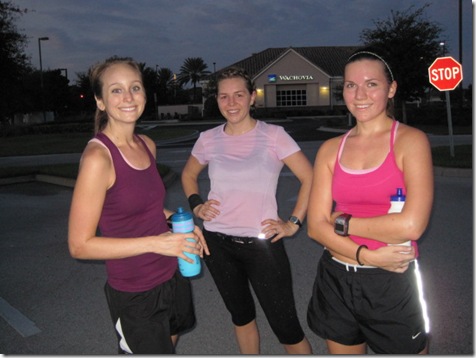 Katy and I met at 5:30 and did 2.5 miles before looping back to grab Megan and Kelly.  It was around that time that I found a nice, hidden bush and used the bathroom – ugh.
Around Mile 8.0, I took a few of these Powerade chews (I never got around to eating them all or taking the Goo):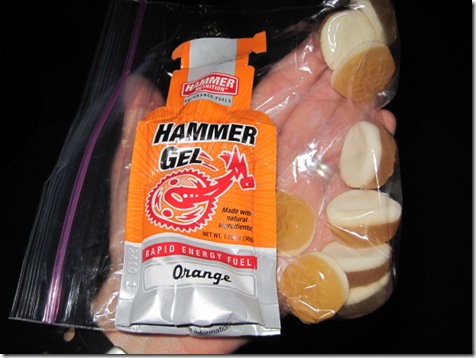 I was just DRAGGING ass the entire run.  My body was screaming "NO NO NO" from the very beginning.
Megan and I began discussing how it is important to follow your body cues and not run through exhaustion or pain just because your plan says you should do XX number miles.  This week was suppose to be a long run week, and next week was going to be a taper.  After I spoke to Megan and realized how right she was, I decided to flip flop my weeks and do a "shorter" run today.  I love how marathon training convinces me that 10.0 miles is short.  🙂
In the end, I did 10.0 miles, which is nothing to scoff at!  I'm not disappointed because I know it was the right decision to switch my weeks.  Here are my statistics:
Duration:  1:40
Distance: 10.0 miles
I felt pretty beat when it was all said and done.  Seventeen miles, I'm gunning for you next week!  🙂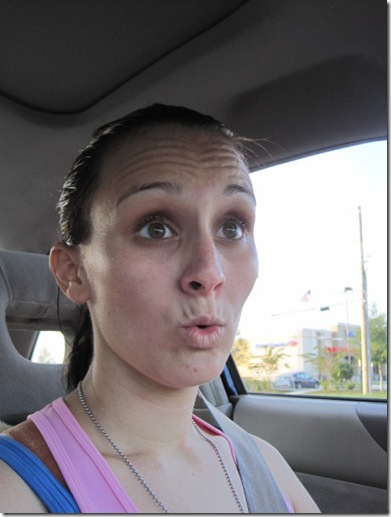 I came home and had some Greek yogurt and granola to refuel: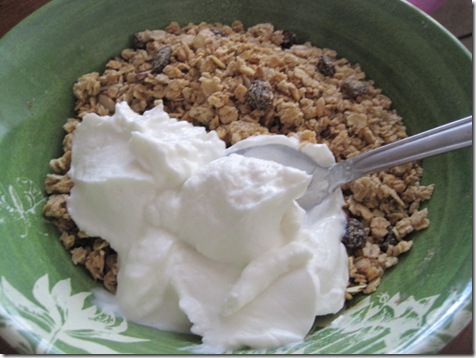 Happy Birthday Debbie!
Happy birthday to my running buddy Debbie.  :)  Debbie just moved to New Jersey.   We miss her on our morning runs! 
Dancing in parking lots is awesome.