We won! We won! 🙂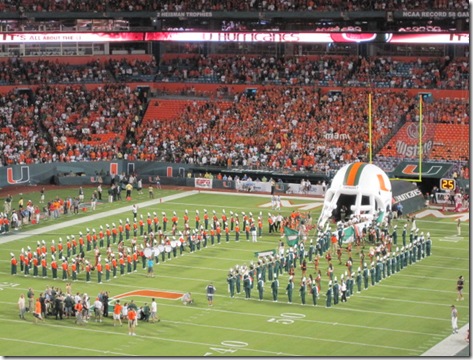 Such an exciting game, and we had so much fun!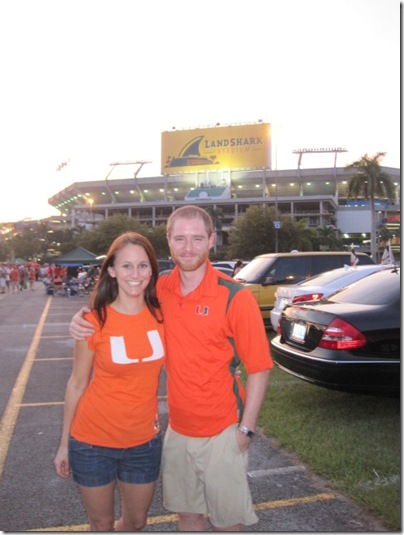 Starting from the beginning… 
 
The drive from Orlando to Miami is about 3.5 hours, so I packed a lunch for the trip: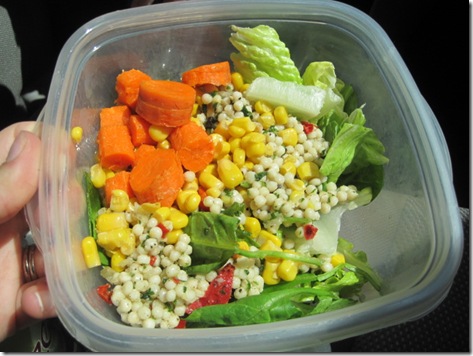 I had a salad with Israeli Cous Cous, corn, and carrots.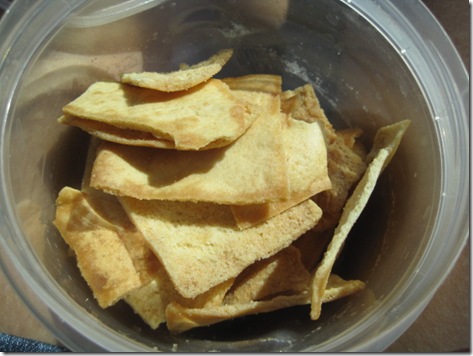 And Stacy's pita chips.  I also got some Mint Chocolate Chip ice cream at a rest stop, but my camera ate the picture.  🙂
 
We were QUITE excited on the drive down.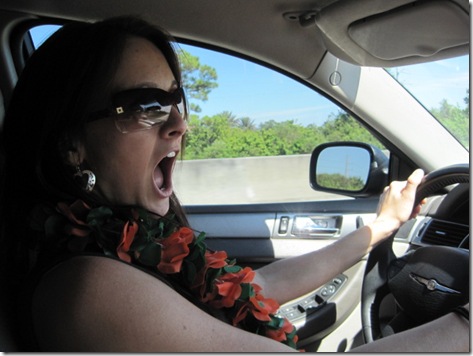 Once we got to the stadium, we set up our tailgate tent.  We have quite a set-up with a table, chairs, a rug…  even a TV!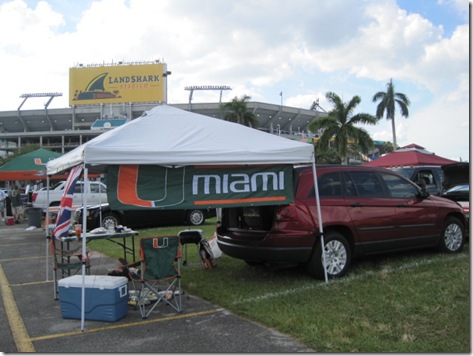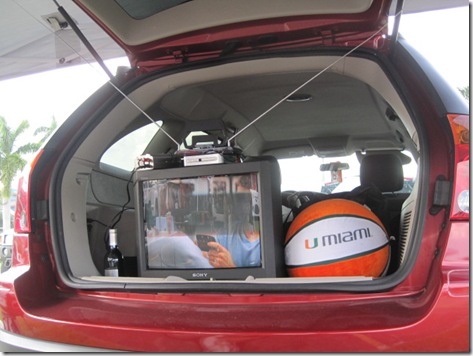 The Husband and I bring multiple outfits to games because we always end up so HOT and SWEATY!  Outfits #1: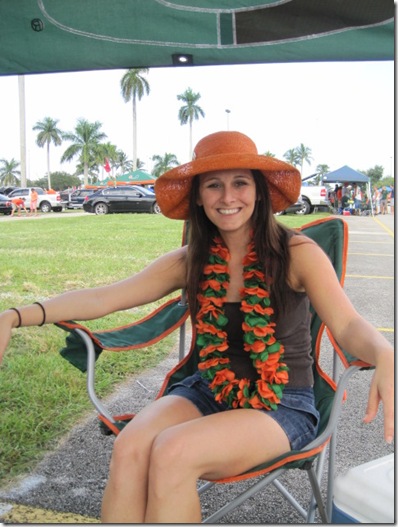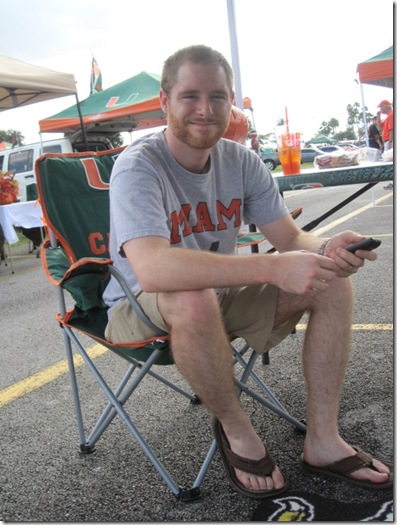 We chilled for a few hours and watched TV.  And then we got to GRILLIN!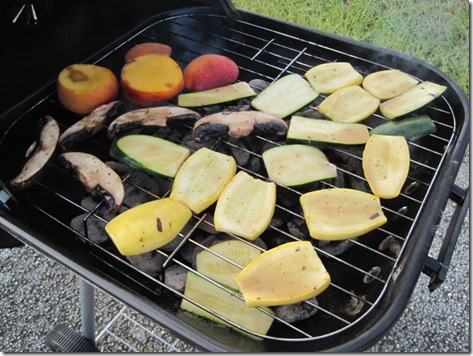 As we waited for the vegetables to cook, we snacked on chips and salsa.  This is a half-way homemade recipe.  I mix salsa (the refrigerated kind you find in produce section) + 1/2 cup of drained canned corn + 1/2 cup black beans.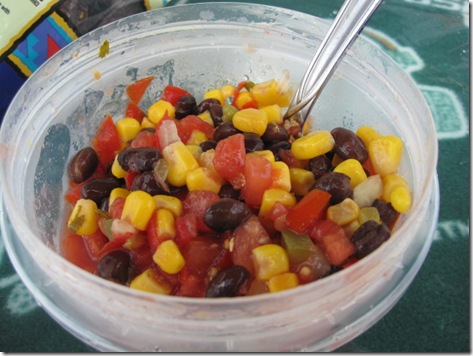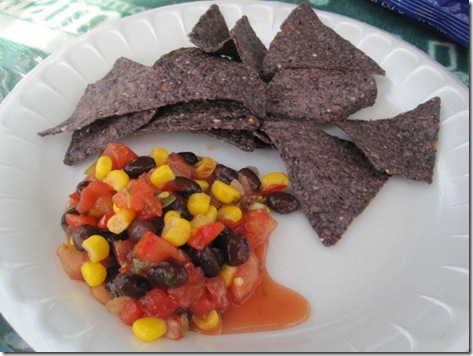 Our Healthy Tailgate entree featured Grilled Veggie Sandwiches with Arnold Select Sandwich Thins: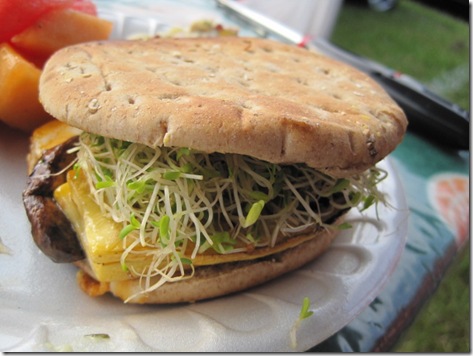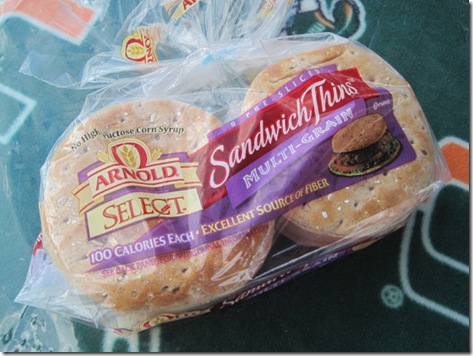 I'd never had Arnold Select Sandwich Thins, but I was super impressed!  Each thin has 100 calories and 5 grams of fiber.  We grilled them with cheese and then stacked the vegetables (which were marinated in balsamic overnight), sprouts, and mustard on top.
 
I really liked it!  The Husband remarked that the thins were "crunchy but soft and chewy," which I thought was an accurate description.  Yum!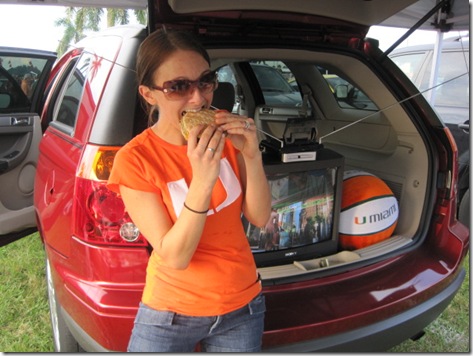 In addition to the sandwiches, we had Red Potato Salad and fruit: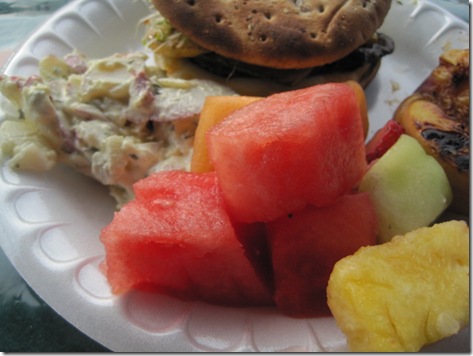 And grilled peaches: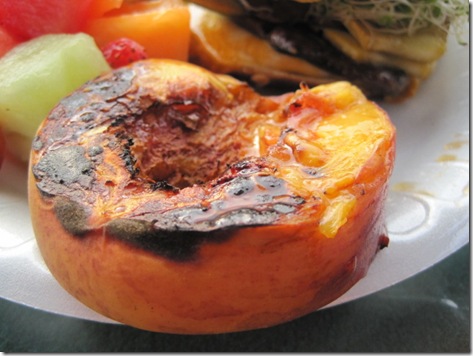 People were SO CURIOUS about our healthy tailgate!  The vegetables on the grill seemed to confuse people.  :)  Everyone came over and asked what we were eating and asked, "Where's the beef?"  🙂
 
Outfit #2: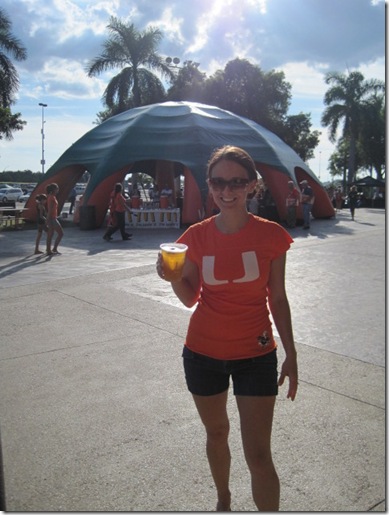 Plus a LandShark beer.  I don't like to drink a lot  at football games anymore (because it makes me sooo sleepy), but one beer was perfect!
 
Tailgating in Florida is so much more fun than tailgating in the snow of Pittsburgh!  🙂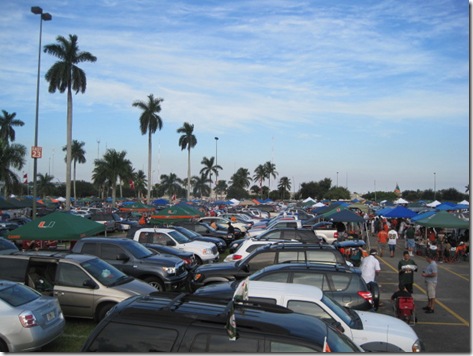 However, I am not a fan of day games.  Its simply too hot.  So, I was thrilled that it was a night game.  It makes the entire experience much more pleasant.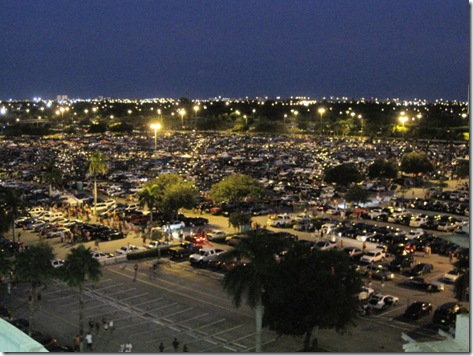 The game itself was AWESOME.  I love our season ticket seats… we have a great view of the field.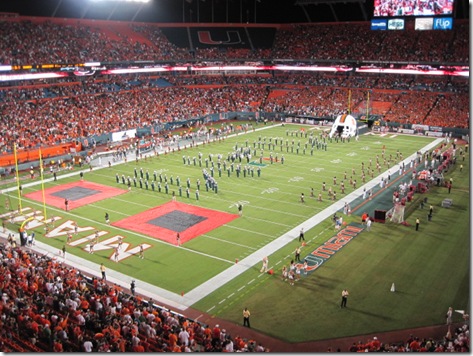 There were the CUTEST little kids in front of us.  Every time we'd score a touchdown or even a first down, they would turn around and give us high fives.  They also shared their peanuts with the Husband.  🙂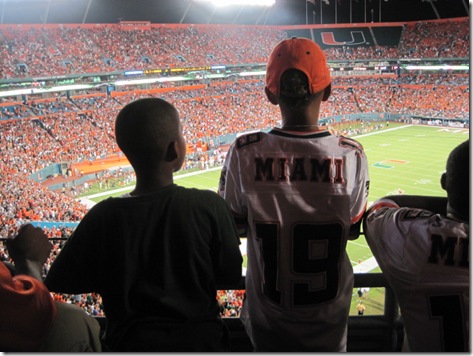 I got HANGRY during the game!  I think my appetite from yesterday's 14.0 miler caught up with me today.  I had a bar I snuck into the stadium:
 
And the Husband and I split this pretzel: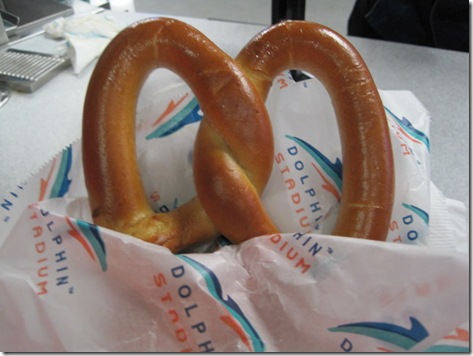 Everyone was SOOOO excited we won!! It was a total nail biter, but no one expected us to win 3 out of our first 4 games – our schedule was really challenging, and Miami has not done that well in the past few years.  To have a successful opening month was ALL we could ask for!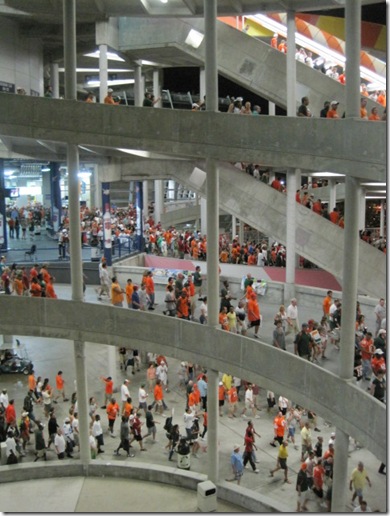 Now, I'm at my BFF Lisette's townhome in Miami.  We have plans to go to breakfast tomorrow morning, and then we're driving home
 
GO CANES!  🙂