Good afternoon! 🙂 We are safe and sound in Orlando, and we just unloaded the car. I have grand plans to nap, run, and watch TV for the rest of the day.  YAY, Sundays!
We didn't go to sleep last night until 2 AM, and we woke up around 9:30 to go to breakfast with Lisette and Danny.  We headed to a semi-famous Miami joint: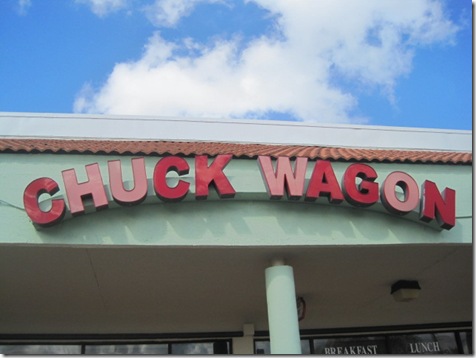 Highly tacky decor, but decent food!  It's all Western-themed.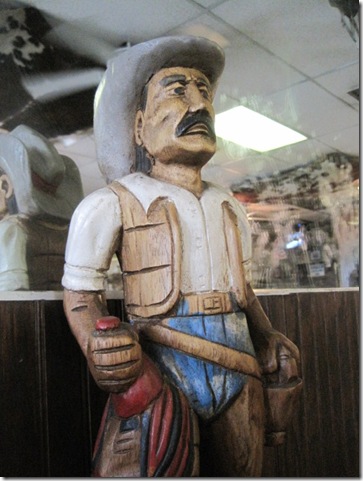 The Husbands got chocolate milk… which came in little boots.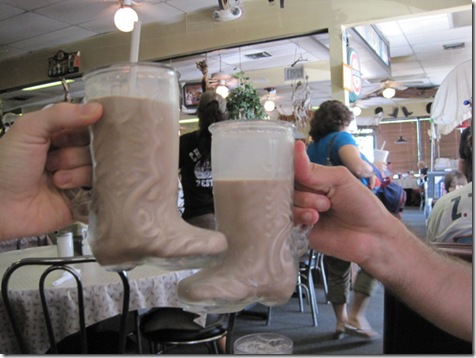 I am married to a three year old man child.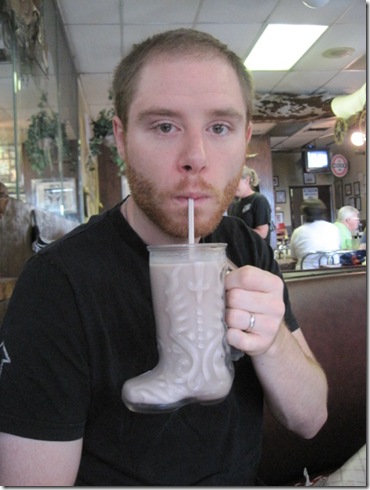 I ordered the egg whites, home fries, and hashbrowns.  Whenever I get a ridiculously large portion of food like this, I draw a "line" with my fork (this time, it was straight across the horizontal) so I don't overeat.  It's not worth it to pig out on greasy $5.99 breakfast food.  🙂
And I had one of these biscuits: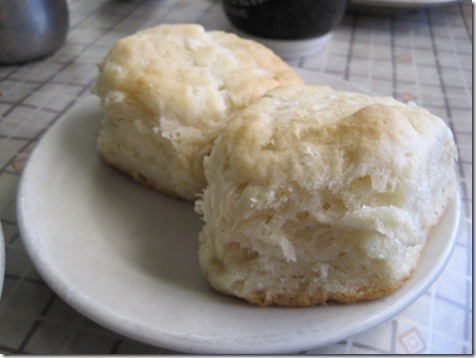 After breakfast, the Husband and I drove around Miami and I got very nostalgic seeing my old grocery store, bagel shop, gym, park…  I grew up in Miami and moved when I was 18 to go to the University of Pittsburgh.  I know I don't really seem like a "Miami girl," but it's definitely my hometown.
My high school: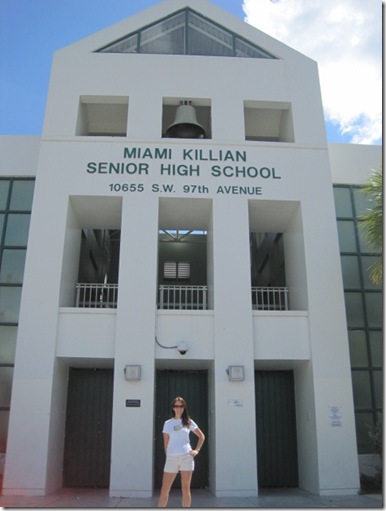 I was floored when I realized the current sophomores are graduating in 2012 – a full decade after I graduated!  Class of 2002, what!
On the way home, I snacked on a juicy peach and got it all over my shorts: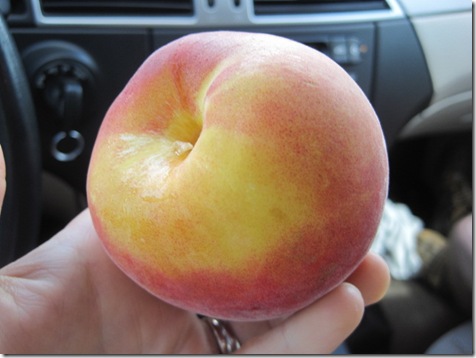 And Blue Chips.
A late, late lunch was Arnold Select Sandwich Thins with cheese and sprouts.  Plus, fruit: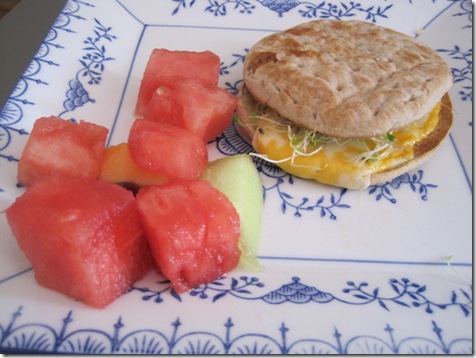 What year did you graduate high school?  Fess up!   🙂