I'm excited to announce the CALL FOR SUBMISSIONS for the Operation Beautiful book! :)  I am looking for 125 notes and/or stories to be included in the book,  which will be published in Fall 2010 by Gotham Books.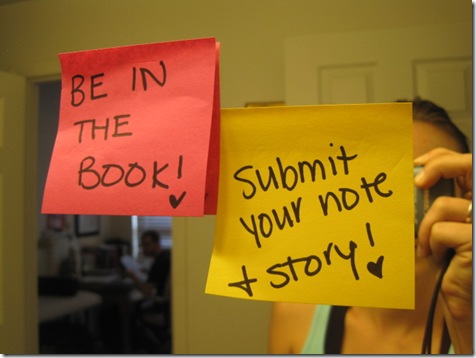 Has Operation Beautiful changed the way you see yourself?
Have you posted a note in a unique place?
Do you have an amazing story to share with the world?  Specifically, I'm looking for stories about body image, family, friends, food, fitness, random acts of kindness, and faith.
If so, I want to hear from YOU! I am looking for:
Notes with unique messages.  For a list of inspirational quotes, check out Great Minds and Inspirational Quotes. Or come up with your own message!
Notes in unique places.  Think beyond the bathroom mirror – post an Operation Beautiful note in an unusual place:

On a bottle of diet pills, 100-calorie packs, or diet shakes
On a car windshield
At the hospital
In your classroom
At the hair salon
In a magazine
In a menu at a restaurant
In a library book
At the dog park
On your race number during a 5K
Written in chalk on a sidewalk
And more!

Stories of why YOU are truly beautiful.  Whether you're 10 years old or 70 years old, there is something that makes you amazing.   Again, I'm looking for stories about body image, family, friends, food, fitness, random acts of kindness, and faith.  I want to hear your message!
Enter your note and story using this form.  Over the next two weeks, I will review all the submissions I receive and select the 125 most creative notes and/or touching stories to be included in the Operation Beautiful book!  :) 
Also, I'll select 19 notes for the following prizes…
GRAND PRIZE: A $100 Spa Finder Gift Certificate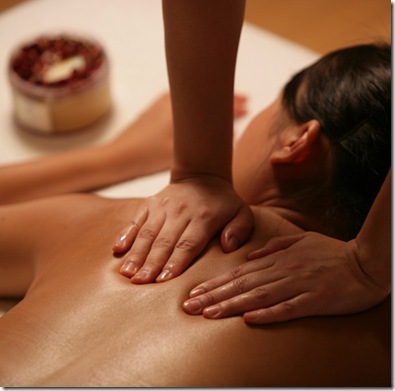 The lucky Grand Prize winner will receive an $100 SpaFinder.com gift certificate.  SpaFinder.com gift certificates are accepted at over 5,000 participating spas worldwide for spa treatments, vacation experiences, spa products, and more!  You can get a massage, facial, mani and pedi, or whatever your little heart desires! 🙂
Prize #2 – #5:  A Stonyfield Farm gift bag!
Four lucky note writers will receive this amazing swag bag from Stonyfield Farm (my favorite yogurt company!).  Each prize pack contains:
Reusable Oikos shopping bag
Spatula with yogurt recipe cards
Organic cotton Oikos t-shirt
Stonyfield baseball hat
A copy of the Food Inc. book
"Why Eat Organic?" DVD
2 Free 16 oz. Oikos coupons
4 Free 5.3 oz. Oikos coupons
1 Stonyfield coupon book worth $5
Prize #6:  Oh She Glows Glo Bar Variety Pack!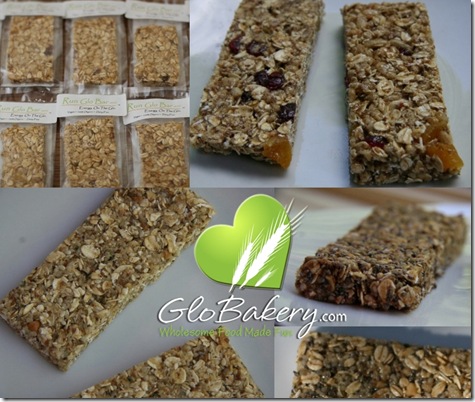 The winner of Prize #6will receive 20 Glo Bars in a variety of flavors.  You've read about them on Oh She Glows, now try these delicious bars for yourself!
Prize #7 – #10:  A POM Wonderful Prize Pack!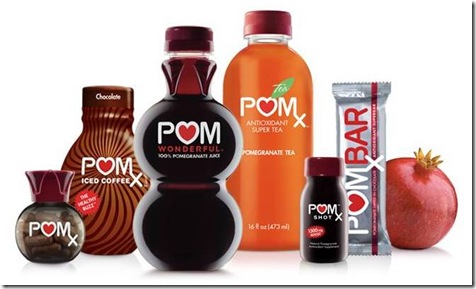 Four lucky winners will receive a case of POM Wonderful juice or a POM Wonderful multi-pack shipped right to their front door!  Plus, each winner will get tons of coupons!
Prize #11:  A Piece of Handmade Jewelry from DragonFlie Designs!
One lucky winner will receive any piece of jewelry they want from the DragonFlie Designs collection!  All of the necklaces, earrings, and bracelets are beautiful — you'll have a hard time choosing!
Prize #12 – #17:  Superchick CDs!
Five winners will receive the new Superchick CD, Rock What You Got, and one lucky winner will receive the entire Superchick music library. Superchick, a Christian alternative pop/rock band, sounds similar to No Doubt or Avril Lavigne, and their awesome power ballads draw in fans of all faiths (or even no organized faith, like me!).  Their song "So Beautiful" is the official Operation Beautiful rock song — check out the video here!  Perfect motivational workout music, in my opinion!
Prize #18:  Feelgoodz Flip Flops!
One winner will receive a pair of Feelgoodz flip flops!  Not only are Feelgoodz comfortable, Feelgoodz is committed to creating a sustainable business that is both environmentally- and socially-friendly.  According to Feelgoodz, "We use biodegradable natural rubber.  We use hemp and bamboo.  We use recycled paper and recycled flop hangers.  Also, it is imperative that our Thai employees are treated fairly.  We don't condone child labor.  We demand fair wages.  We expect proper working conditions." 
Prize #19:  The Official Operation Beautiful T-Shirt!
One winner will receive the Operation Beautiful T-Shirt.  I love wearing this shirt because people always read the front, smile, and say "THANK YOU!"  :) 
ENTER NOW!  ENTER NOW!  ENTER NOW!
This contest will take place from October 5 to October 19 – you have two weeks to brainstorm your creative note and send it in!  Multiple entries are accepted.  Remember, I'm looking for creative notes in unusual places, and I'd love to hear YOUR story about why you are truly beautiful.  Here are some examples of creative notes.  I'll choose 125 notes to be featured in the book and 19 readers will win the awesome prizes described above! 
YOU MUST SUBMIT A PHOTOGRAGH OF AN OPERATION BEAUTIFUL NOTE FOR YOUR ENTRY TO COUNT TOWARDS THE CONTEST. Personal stories are happily accepted for use in the book!
To enter your note in the contest, visit the Submissions Page on Operation Beautiful.