Update your Google Readers! http://www.healthytippingpoint.com/feed
I am well-known for "rescuing" turtles I find stuck in the road.  🙂
But tonight on my run, I spotted a SNAKE in the gutter.  After screaming my face off (he startled me!), I considered trying to move him.  But snakes are not turtles – turtles are slow and gentle.  You tap their shells and they hide from you.  This snake was thrashing around (probably because I was screaming), and I was scurred!
I felt bad for leaving him in the gutter, but on my way back home, he was gone.  He must've figured out a way to get over the curb and back into the grass.  :)  Thank goodness.
I ran 3.0 miles even though I was scheduled for 5.0.  Since I didn't go to sleep until well past 1:00 AM and woke up at 6:00, I just didn't have enough energy to fuel me through the entire distance.
My statistics were pretty good, though!
Duration: 29:08
Distance: 3.0 miles
Mile 1: 9:53
Mile 2: 9:34
Mile 3: 9:42
Here are my eats of the afternoon:
Granola and milk: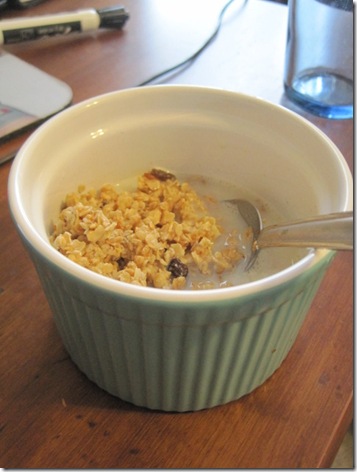 A bar:
Lunch was soup, crackers, and cheese: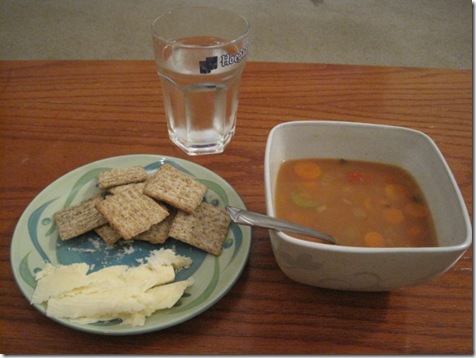 And a Greek yogurt for protein: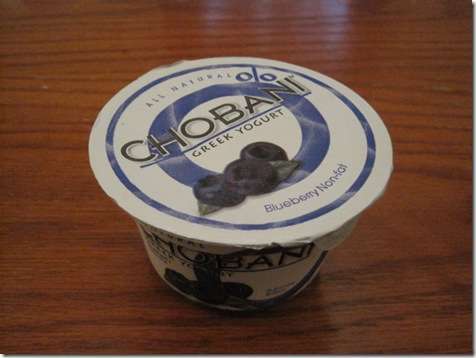 Just realized I haven't been on a bike ride in MONTHS!  Must remedy that soon.  Maybe tomorrow!
Have a good night.