I finally purchased pet insurance for the dogs.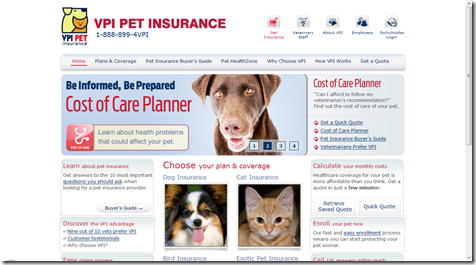 I've never been one to purchase warranties or protection plans… but I looked through our vet records and realize the dogs have cost us about $2,500 in three years.  Pet ownership is not cheap!  The plan is about $15 a month per dog or $360 a year…. and if we had it last night, we would've be reimbursed at least $500. 
According to this article in The New York Times, only 2% of pets are insured.  The author makes a good point when she states, "For many pet owners, of course, neither veterinary care for complex health problems nor paying monthly pet insurance bills is affordable or even possible, so I know that having the choice is a luxury."   So true – I really felt grateful that we had enough savings to be able to pay for James last night. 
Speaking of James, he's doing good. 🙂 He's snoozing on a new bed that I bought him this morning (he ruined the other one last night):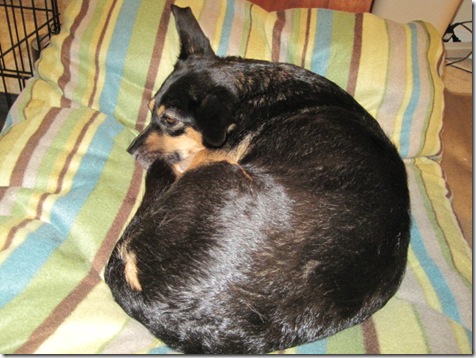 Alright – enough puppy talk!  This is supposed to be a healthy living blog.  🙂
Lunch was divine: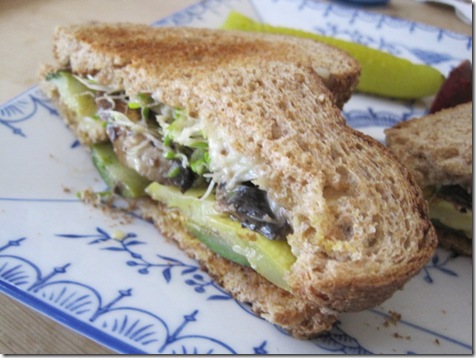 I marinated zucchini, squash, and mushrooms in balsamic and then grilled them on the George Foreman.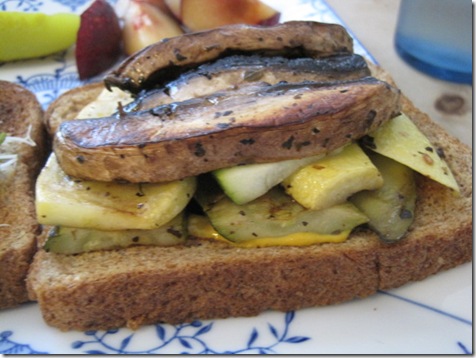 My sandwich also contained mustard, sprouts, and melted cheese.
Plus, a pickle and a plum: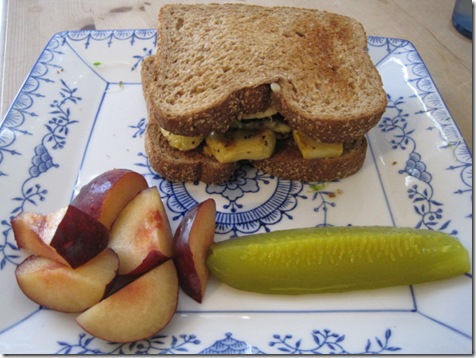 My plans for this afternoon include WRITING!  I missed my run last night and hope to squeeze it in later, but I'm not sure I want to leave James alone.  I'm already planning on skipping lab because he shouldn't be alone for 3 hours.  I might do a 5 miler and swing by the house after 2.5 miles to check in on him…. I'm an obsessed fur mommy!
Don't forget to enter the Operation Beautiful book contest!  You could be in the book and win TONS of free swag, including a $100 spafinder.com gift card.  :)  Check out this post for official rules.  Contest ends on October 19!
Here's a note that Megan from Megzz Wins at Life posted:
Check out the site to see the rest!