I'm in Jacksonville with my Mommy!  It took me about 3 hours to get here because I kept getting lost.  I'm so absentminded!
I snacked on a muffin (homemade by Meghann) while driving.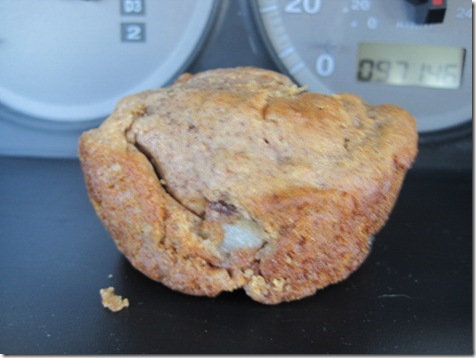 And then I picked up my mom and we went searching for an acceptable vegetarian lunch.  Mom went vegetarian a few months ago after I gave my review of Skinny Bitch. 
We searched and searched for an acceptable restaurant, but all we could find were fast food and Italian places.  We wanted something light for lunch.  Finally, we stumbled upon a Piccadilly's!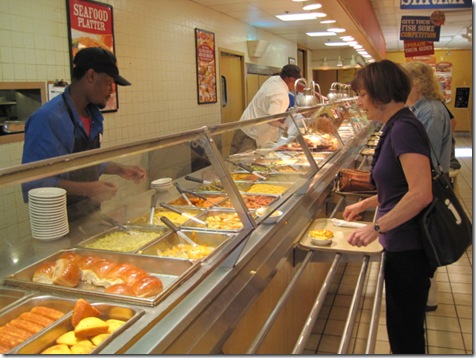 My mom was very excited.  🙂
I managed to put together a decent veggie meal: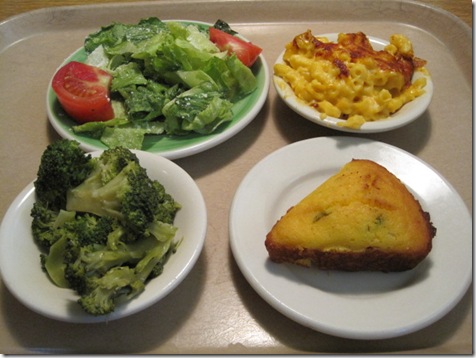 A salad, ooey and gooey Mac and Cheese, jalapeño cornbread, and broccoli.  Not going to lie, the Mac was the best part! 🙂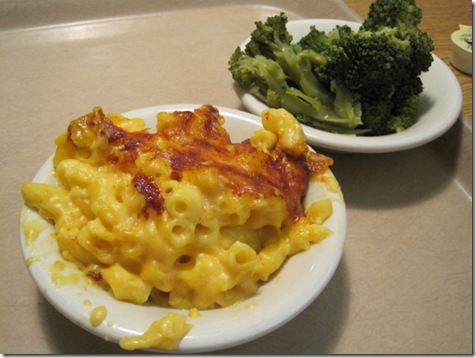 The spicy cornbread was good, too.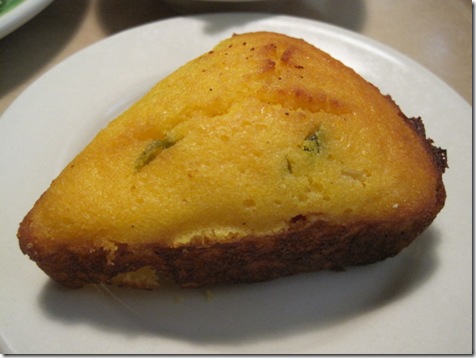 Now we've checked into our hotel room.  It's funny because the first one we walked into smelled like fish.  The stench was so strong that I actually wondered if there was a to-go box of seafood under the bed.  We asked for another room.
None-smelly room: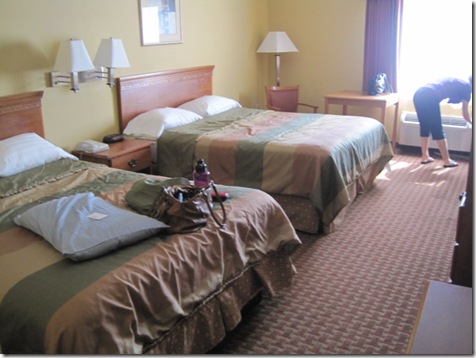 My mom and I are going to match at the wedding.  :)  My dress is the same one I wore to the Healthy Living Summit Cocktail Party (recap).  My mom is wearing her mother-of-the-bride dress that she wore to my wedding, but she got it tailored to turn it into a short dress.  Good idea, huh?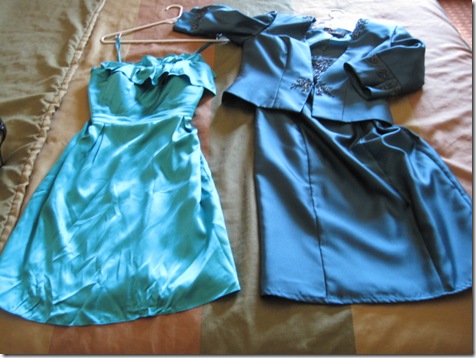 (Don't worry, my mom offered to iron my dress.)  And I'm going to wear my new shoes!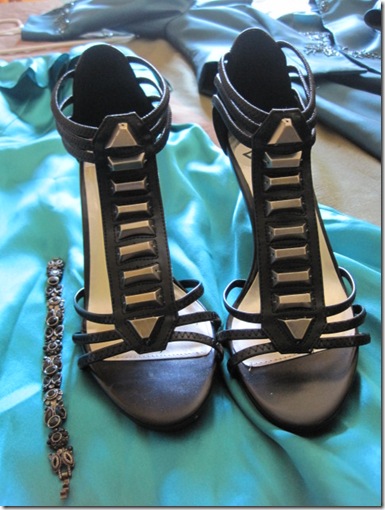 Let's get this party started!  🙂
Have a night Saturday!