And it feels so good!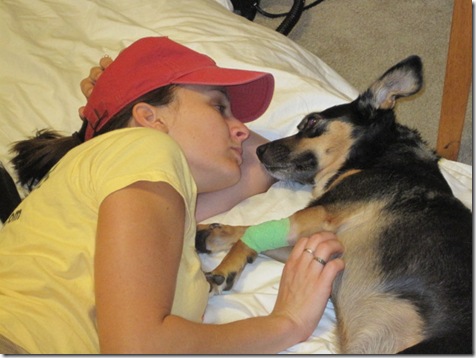 James is back home after a night in the Doggie ER.  His red blood count looks normal and his sunny disposition is back!  :) 
I'm going to lay down with him for an hour or so…. be back!  The Husband and I just wanted to say thank you for your kind messages – it really made us feel better.