Reminders:
The scariest thing about life is how quickly it can go from ho-hum to worst-case.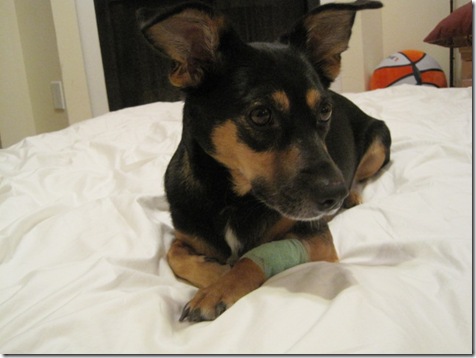 Luckily, this time everything went back to normal.  :)  James is rocking a band aid on his arm from the IV, but he seems fine.  I'm so grateful.
I didn't go to sleep last night until 2 AM, and we woke up at 6 to get James from the vet. I took some OJ with me: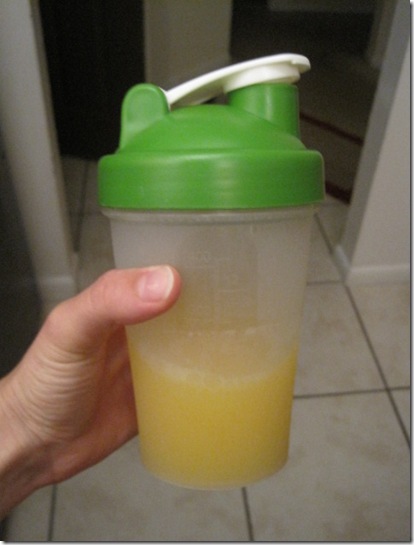 I thought we would have to transfer him to our regular vet for continued treatments, but the ER vet said he was free to go home!  :)  When James came out of the back room, he dashed over to the Husband and I and licked our faces.  And when we got into the house, he practically attacked Maggie and smothered her with kisses.   It was sweet.  🙂
Guess what the vet sent me home with?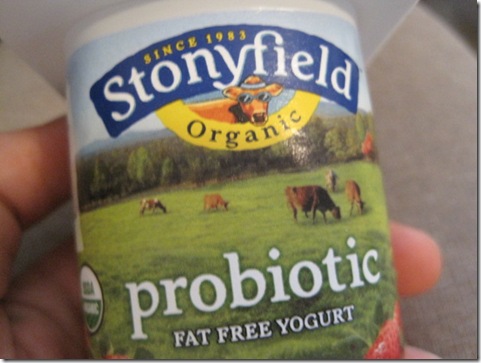 Organic yogurt contains 5 – 7 live active cultures, while regular yogurt only has 1 on average.   Since the antibiotics wiped out the good and the bad bacteria in James' tummy, he'll be eating a teaspoon of Stonyfield yogurt every day to help build up the good bacteria.  The vet actually recommended Stonyfield by name, which made me smile!  :) 
We came home and gave James a bath – he smelled pretty bad.  And then we all took a nap together. 
I woke up and made a delicious breakfast: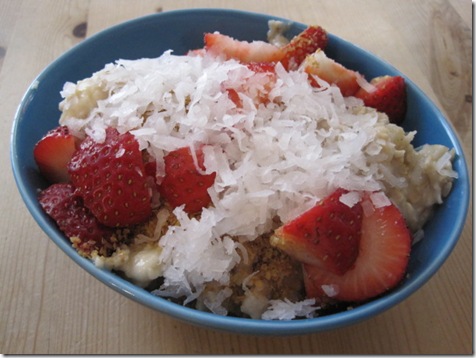 My oatmeal contained:
1/2 cup oatmeal
1/2 cup water
1/2 cup milk
1 sliced banana
Toppings: flax, strawberries, and coconut.
Yum!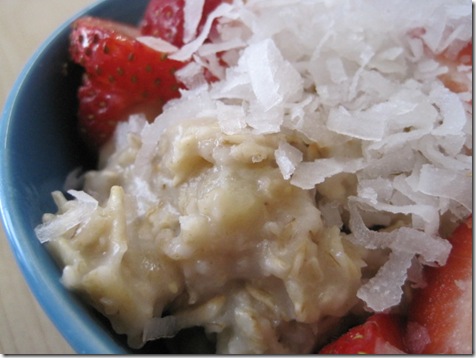 I'm off to look into getting Pet Insurance!  After the $1000+ hit we took last night, I think it's time to get the dogs on a plan.  We can't afford emergencies like this anymore, especially since I don't have a steady income! 
Speaking of insurance, a few of you have asked how I'm handling health insurance now that I'm self-employed.  I have coverage under my old company until November 1, and then I'm going to get an "major emergencies only" plan.  It will cost us about $250 a month (its was the Husband has right now).  And regarding a 401(K), I was highly irresponsible and never signed up.  However, in light of how all my friends had their 401(K)'s wiped clean last year, this might have been a good thing.  
Do you have health insurance?  Is it through your job, your parents, or do you have an independent plan?