Good morning!  :)  I spent a good 10 minutes opening up this lovely lady: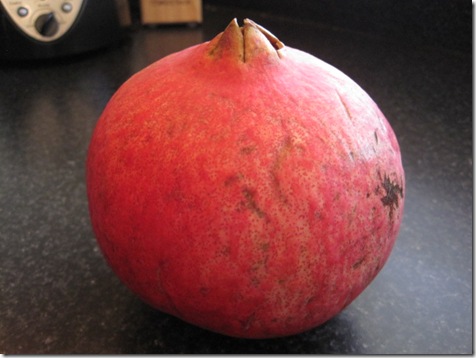 In order to make these: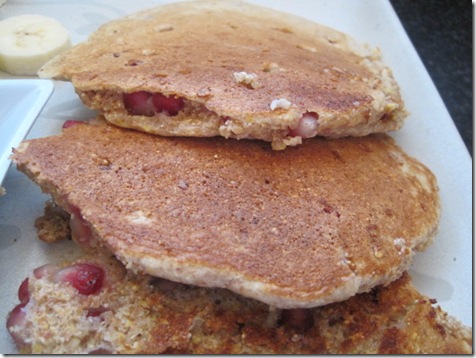 Pomegranate Pancakes!  Although I am sometimes referred to as "Caitlin Pancake" in the blog world, I actually only enjoy a few types of pancakes.  I do not like chocolate chip pancakes at all, and I only sometimes like blueberry or strawberry pancakes.  There is something about the mushy parts of the chocolate/fruit that I don't enjoy.  However, I definitely like pancakes mixed with nuts because they are crunchy, not mushy.
Hence, why pomegranate is such an excellent mix-in – it added flavor without mushiness (poms are a little crunchy).  These pancakes were SO good!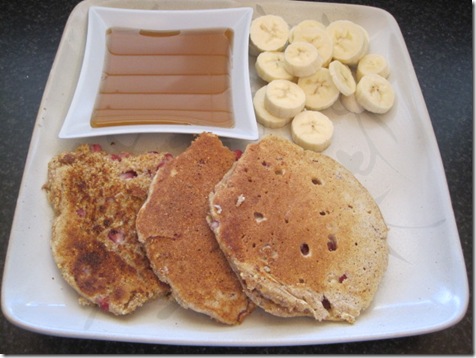 Plus, syrup and bananas: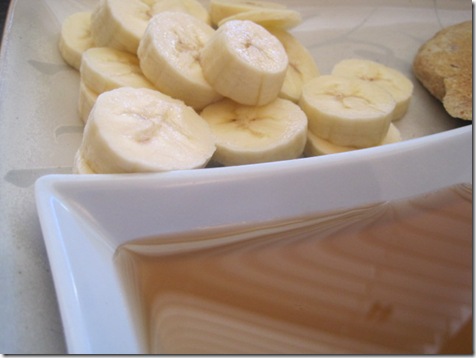 No Workout
Although I'm praying I feel magically better in a few hours and can run, I think I'm entering Day 3 of no work-outs.  I'm getting really frustrated because last week was a taper week, and then week was suppose to be a 30-miler.  It's not going to happen.  🙁 I really love to run and sweat, and being stuck on my couch, blowing my nose, is not ideal.
In general, if I had a head cold but feel OK, I will work out lightly.  But if I'm exhausted, there's no way I'm lacing up the running shoes.  It seems to prolong my illness when I push it. 
Sometimes, I feel worse when I first wake up.  Maybe I'll be cured by lunchtime?
In Happier News…
My mommy is coming to visit me again this weekend!  I'm so excited.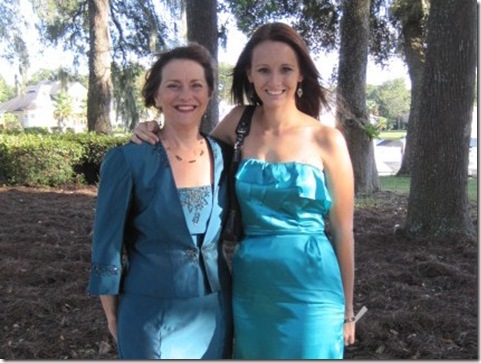 We're going to go to lots of vegetarian restaurants and maybe a yoga class.  It's going to be a girls' weekend all the way!
~~~~~~~~~~~~~~~~~~
"A wise man should consider that health is the greatest of human blessings, and learn how by his own thought to derive benefit from his illnesses."  Hippocrates