I am such a lucky girl today!  Not only is my mom flying in from Tennessee, but my Dad was in the area and stopped by for lunch: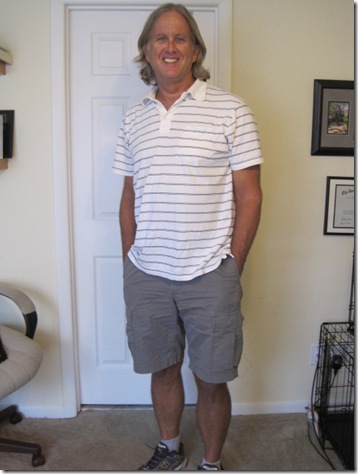 My dad recently lost 35 pounds through portion-control and healthy eating.  Yay, Dad!  And his blood pressure dropped from 185/110 to 117/73. 🙂
I made us a veggie-packed lunch.  I need vitamins to ward off this sickness!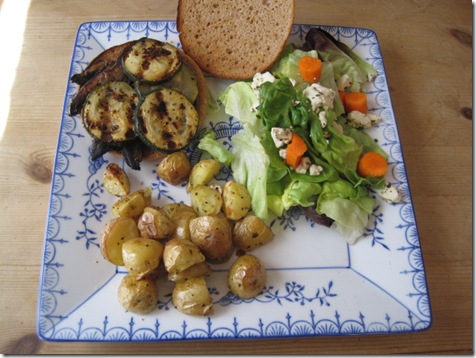 I marinated mushrooms and zucchini in organic Italian dressing and then grilled them on the George Foreman.  Combined with mustard and lettuce, this is my kind of burger!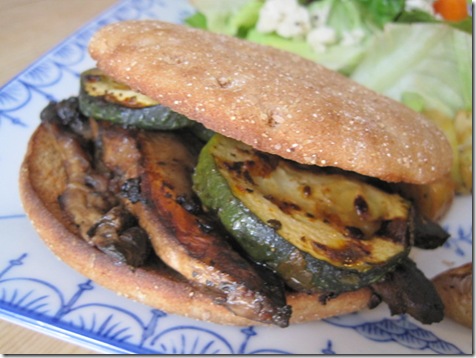 Plus, a side salad topped with carrots and feta: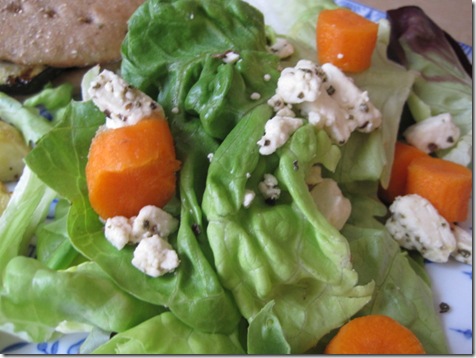 And Baby Dutch Yellow potatoes, roasted in the oven to make my kind of fries!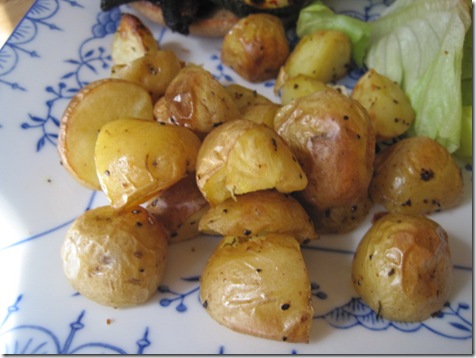 Before lunch, I snacked on a Oh She Glows bar.  Delicious – my favorite flavor yet!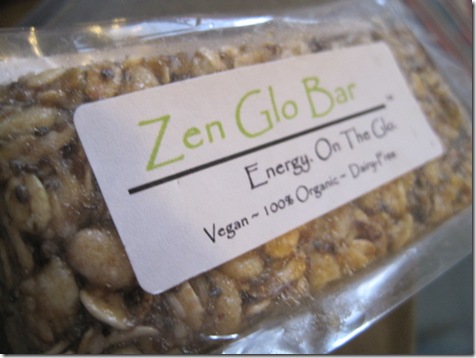 Wedding Photographs
As you know, the Husband and I recently worked with Adam Wiggall, a local photographer who I HIGHLY recommend if you are in the area, to reshoot my wedding photographs.  
I'm not saying my original photographer is a bad photographer overall, but he really did not do a good job at my wedding.  I originally prepared a post that compared my original pictures to  Adam Wiggall's, but decided that probably could get me in legal trouble.  🙂
So… let's just feast our eyes on these beautiful pictures by Adam!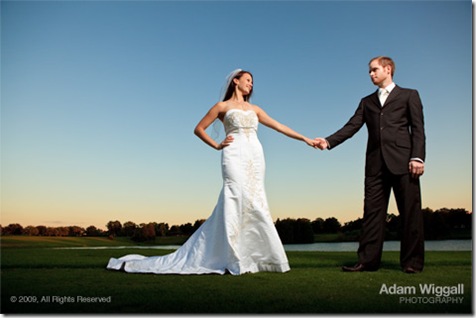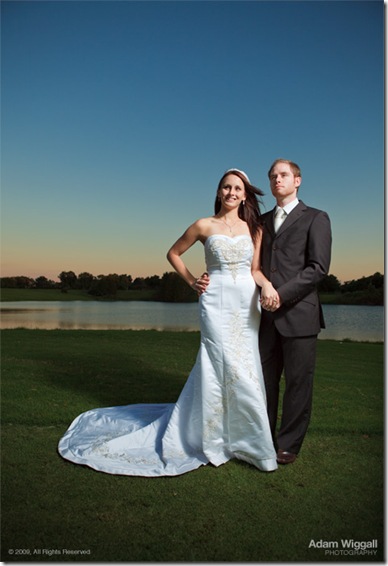 Basically, I feel like my old photographs were awkward, poorly light, horribly staged, and uncomfortable to look at.  Adam Wiggall took clean, crisp, beautiful pictures. 
After 10 months of marriage, I will be buying MANY large prints and HAPPILY hanging these on my wall.  Yay!
My advice for brides-to-be? Research your photographer.  Don't go with the first person that a friend recommends.  Also, do an engagement session BEFORE paying for the wedding package with them so you can get a really clear idea of how your photographs will ultimately look. It may cost you some money, but TRUST ME – it will be worth it in the end.  The photographs are the most important part of your wedding (because the actually commitment, of course).
To see the rest of our photographs, check out Adam's post on how he saved us!
If you could go back and re-take photographs of any event, what would it be?  I would love to have photographs of my mom moving me into the freshmen dorms at college – I don't have any!