Can you believe I've been friends with Megan since June 6 and I haven't been inside her apartment yet?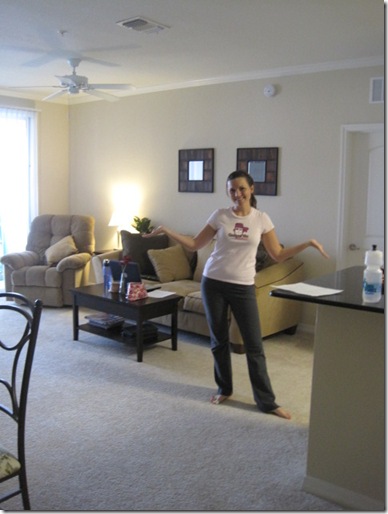 A while back, Megan said that I could use her apartment gym (mine is terrible) whenever I wanted and I decided to stop by and take her up on her offer.
Her gym is LOVELY!  It's like a real gym, not a dinky apartment gym.  The treadmills even have TV's!   Yayyyy!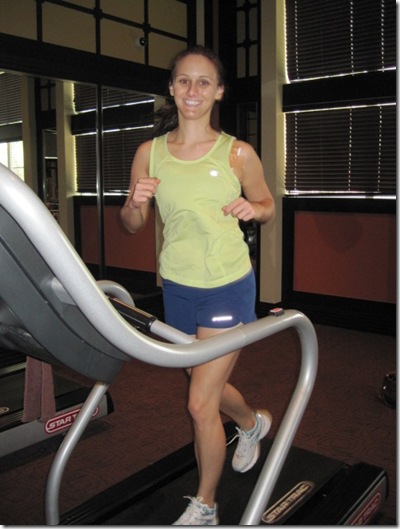 I decided to do something wild today – I didn't wear my knee sleeves like I normally do.  In fact, I've worn knee sleeves for every single run since last September.  The sleeves allowed me to run through my PFPS symptoms, but it's post-run icing that has really been my saving grace (check out this post for details about my injury).  I was curious to see how I would do without the sleeves.
I ran 2.0 miles in 17:43 per my training plan.
Look – no knee sleeves!  It was so strange to look down and not see sleeves.  I felt a little naked!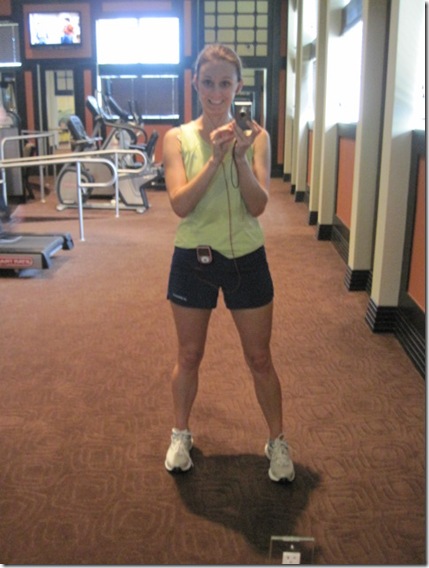 My knees felt fine, even during the final 6:45-minute/mile sprint (which I held for about 1 minute).  I'm not sure I'm at the point where I want to do a long run without sleeves, but it was an interesting experiment.  I didn't ice when I got home, either, so I'm curious to see how I feel later.
Before my run, I had Greek yogurt and granola: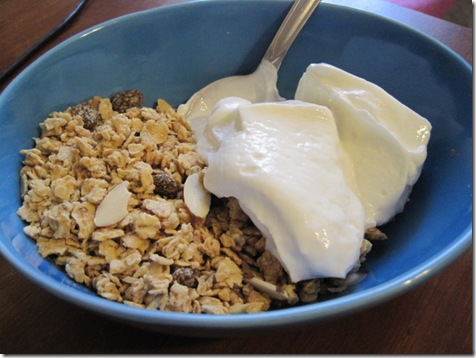 And afterwards, I made a black bean, salsa, and cheese sandwich on the George Foreman.  I had asparagus on the side: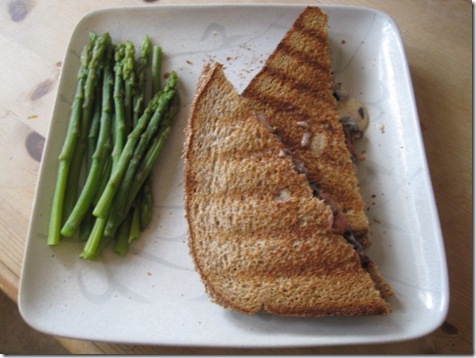 This sandwich was to die for!  It kind of tasted like a quesadilla.  Cheese makes anything taste good, though.  🙂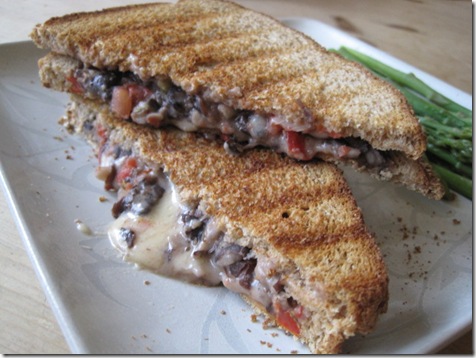 By the way, my sports bra burn from my 16.0-miler on Friday is NOT looking good.  It looks like someone beat me with a whip.  I had to tape myself up to run today: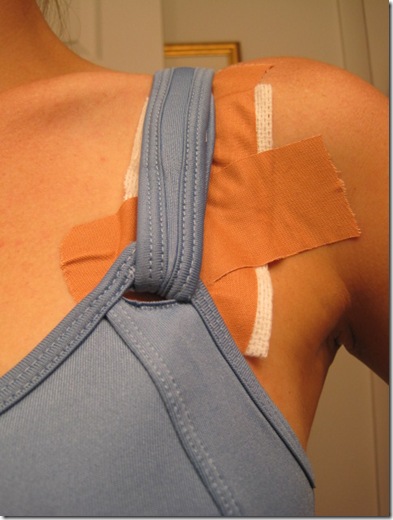 Ouch.  Hope it heals soon.  I am going to invest in a lot of Body Glide for the rest of marathon training.
Hope you're having a fabulous day!
**Update:  Annnnd my knees hurt. A lot. Going to ice now. **