Another use for the glorious Pumpkin Dip!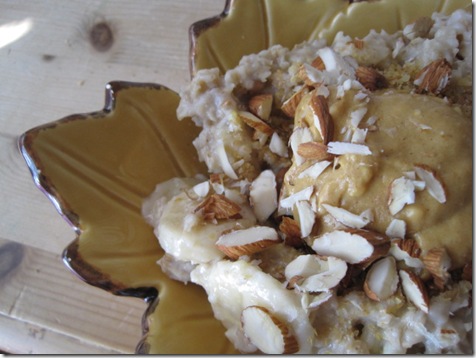 Pumpkin Dip was the star of my oatmeal this morning (actually, I had breakfast at 11:30 because I slept until 10!).  This dip is amazing, and thank goodness we have leftovers!  Can't lets this go to waste.  🙂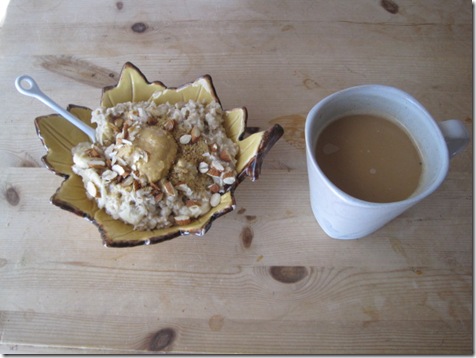 My oatmeal contained:
1/2 cup oatmeal
1/2 cup water
1/2 cup milk
1 sliced banana
Toppings: almonds, flax, Pumpkin Dip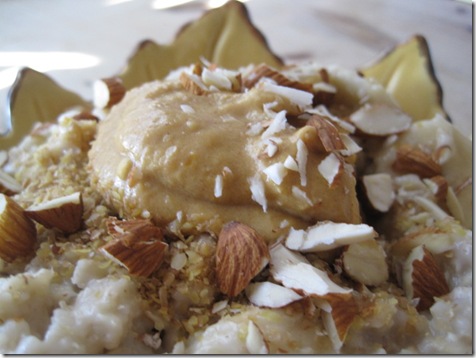 Drool.
Things to do (can you tell I want to exercise and NOT sit at my desk all day?):
Run 2.0 miles
Bike with the Husband
Yoga in the living room with the Husband
Mop the floors
Laundry
Work on Operation Beautiful book
Groceries
Dye my hair 
Study Anatomy
I think the outdoor exercise will have to wait until later….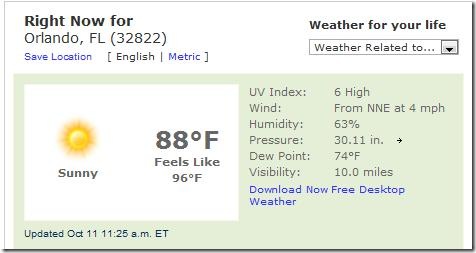 Did Central Florida not get the memo that it's autumn?! 🙁
What's the weather like where you are?