I collapsed in bed after writing my afternoon post and slept from 4:45 PM to 7:10 PM!  Guess I was very tired from all the football excitement.  🙂
I wanted to get a few miles in before the sunset, so I grabbed a bar: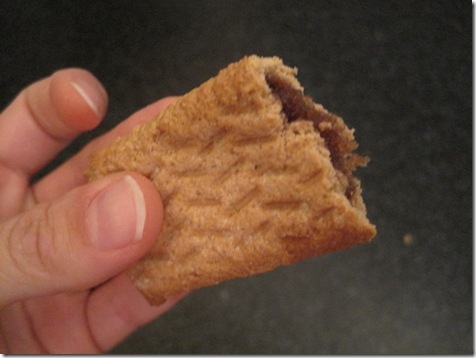 And took off on a run!
I ended up taking a new route, doing my math wrong, and running 3.62 miles instead of 3.0!  I love it when that happens.  🙂
Duration: 33:39
Distance: 3.62
Mile 1: 9:29
Mile 2: 9:07
Mile 3: 9:12
Mile 3 – 3.62: 9:12
'Twas an excellent run!
I came home and made a quick dinner: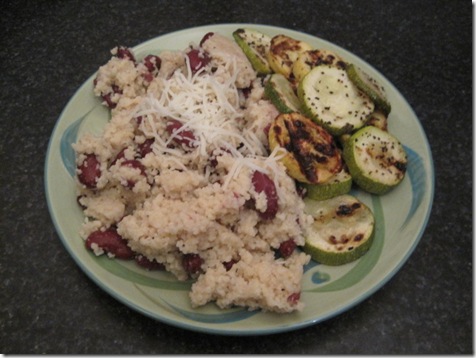 I grilled squash and zucchini with some balsamic vinegar on our George Foreman… it was good and really easy to do!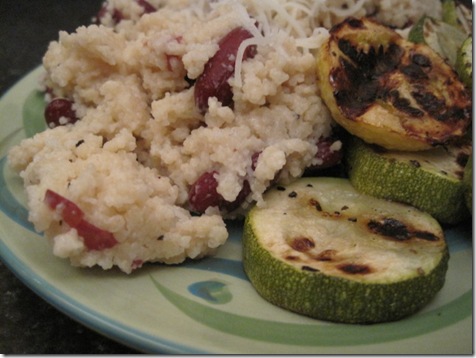 I also had whole wheat Cous Cous with kidney beans, Alfredo sauce, and cheese on top.  🙂 Mmm. Cheese!
Congrats….
A BIG, BIG congrats to Matt from No Meat Athlete.  Word on the blog street is that he qualified for the Boston Marathon today with an an insane time of 3:09:59…. yes, that's like 7:15-minute/miles…. for 26.2 miles.  :)  FYI, I cannot run a 5K at that pace!
Matt has run five marathons, most recently the Walt Disney World Marathon in January 2009 with his best time of 3:20:30.  His first marathon was over 4:30, so he's come quite, quite far.  And he's going to be a Daddy soon!  Basically, he is awesome. Stop on over to No Meat Athlete and give him the kudos he deserves!