Tonight, the Husband, my brother-in-law Nick, our friend Harry, and I went shopping for Halloween costumes.  Why are all the girl costumes "sexy"?  I'm not saying there is anything wrong with a little oh-la-la in your costume, but it's just not what I'm looking for this year.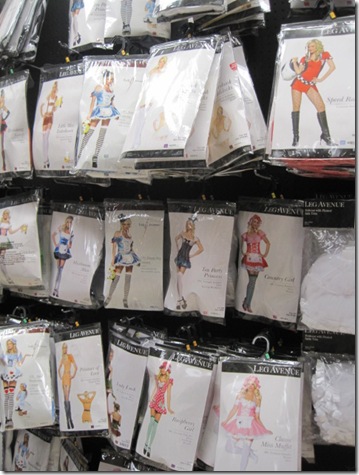 We did find this sweet Edward Cullen Night Time Romeo wig: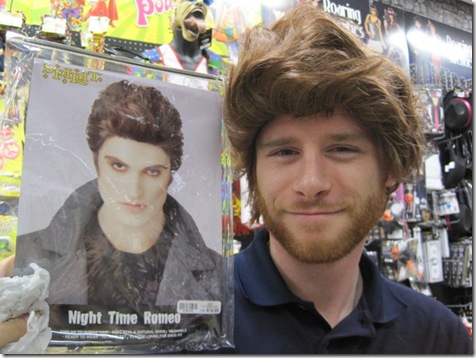 I promptly made out with him after taking this photo.  😉
Scarier: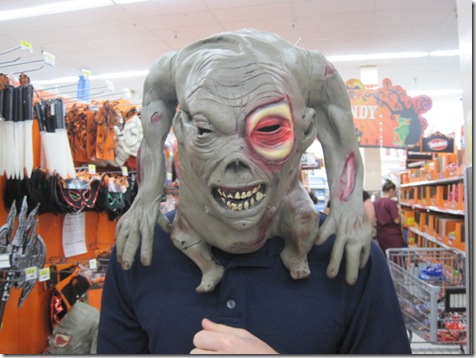 I don't even know what this was…. except ugly.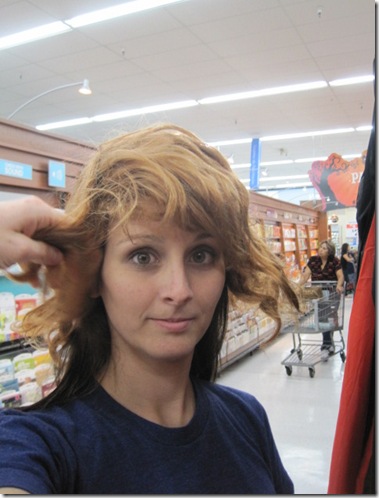 Although Harry and Nick found costumes, we did not.  :(  I think we're going to go as Jim and Pam (Jam?) from The Office instead.  The costumes are already in our closets, after all!
In other news…  the Husband is rocking this sweet steering wheel cover that my mom gave him: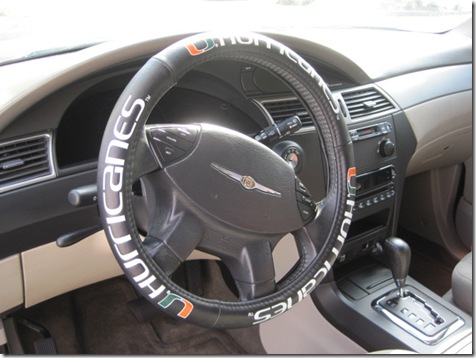 And I ran 4.0 miles today after work.  I did an old loop that I haven't ventured out on in a while, and I really appreciated the change of scenery! 
Here are my statistics:
Duration: 37:51
Distance: 4.0 miles
Mile 1: 9:21
Mile 2: 9:30
Mile 3: 9:36
Mile 4: 9:26
Here are my snacks for the afternoon: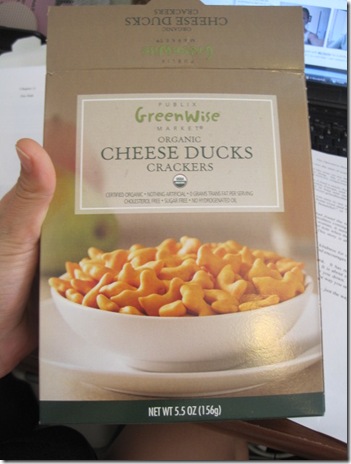 These tasted like goldfish crackers.  Except they were organic and duck-shaped.  I had about 1 serving: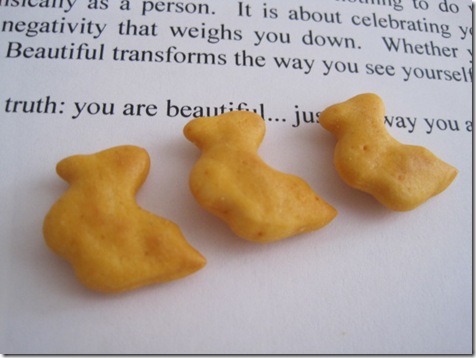 An apple: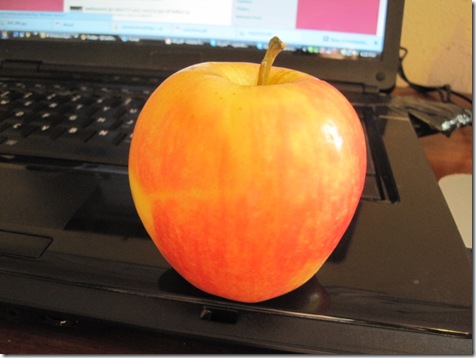 Oh She Glows granola and Oikos yogurt: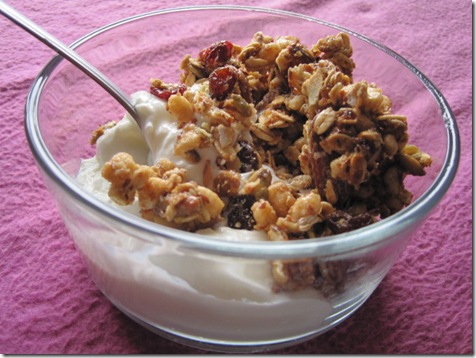 Post-run dinner was a stuffed whole wheat pita with pasta sauce, spinach, and falafel balls (frozen food):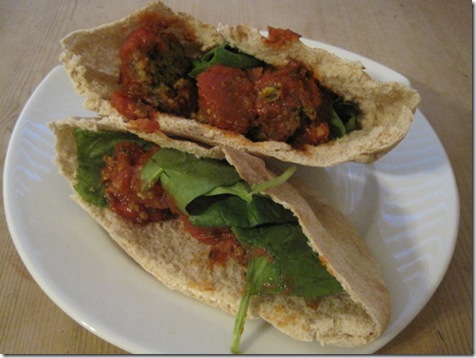 And grapes: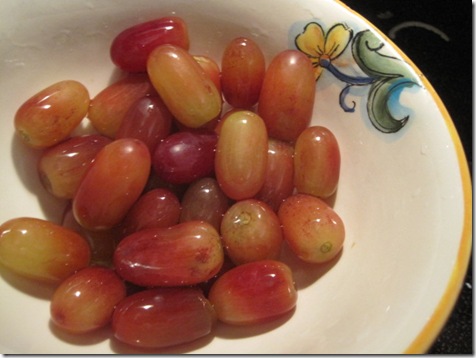 My tummy is rumbling.  I'm going to go find a snack and cuddle with the Husband for a hour or so before bed.
Good night!
What are you going to be for Halloween?