I had an interview with a Croatian TV station about Operation Beautiful this morning via Skype.   The most glorious thing about Skype is that all you have to do is fix your hair and put on a nice shirt.  I'm wearing sweatpants on the bottom. 🙂
After the interview, I skyped with Michelle for a while.  She got to meet the dogs and the Husband.  It's so cool that I can connect with blog friends in Australia, too!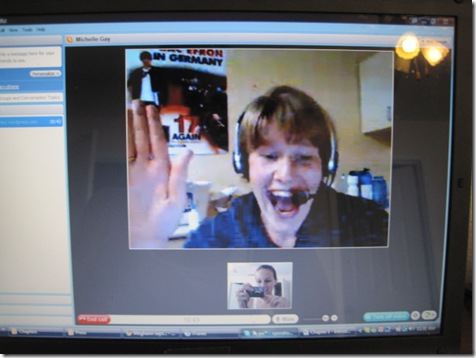 The world gets smaller every day!
The Husband didn't have class today, so we are both working in the home office.  It gets a little crowded when there are two of us here, but I like it!  He is preparing to take his medical board exams (which are crazy expensive, by the way).  The Husband was looking through old pictures trying to find a headshot for the application when he stumbled upon….
A VERY old picture of us!  We're 19 years old in this picture.  It's from the first night we hung out together.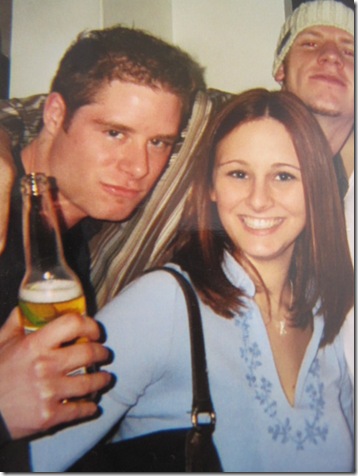 I thought he was so cool.  I was not.  🙂
Lunch: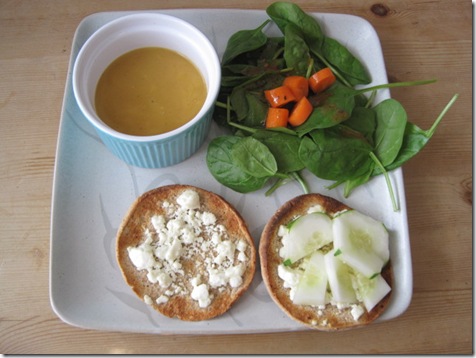 I made a yummy hot goat cheese and cucumber sammie: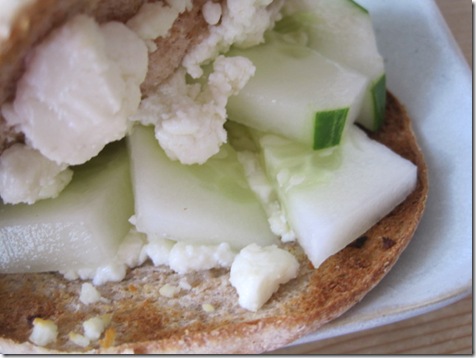 Plus a spinach salad: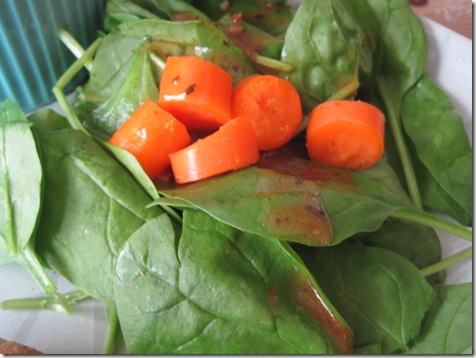 And 1 cup of Butternut Squash soup from Wolfgang Puck: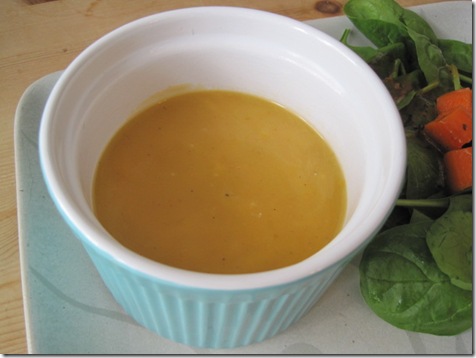 And a 1/2 serving of POM Wonderful blueberry juice: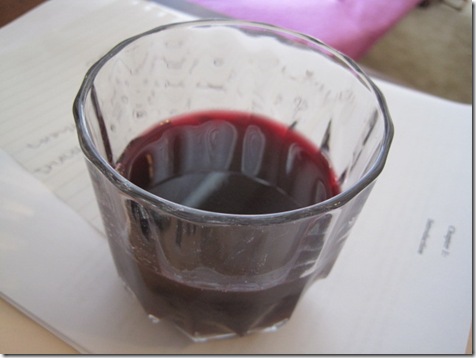 Whew!  That was quite a random post.  :)  My life is random, what can I say?