This morning I went to Anytime Fitness in Winter Park, Florida to check out their gym and try their morning yoga class.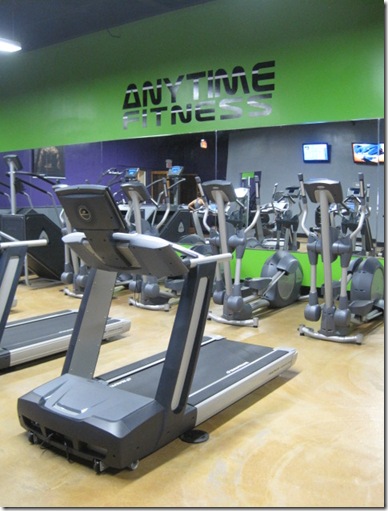 I quit the gym a few months ago (I belonged to LA Fitness) because I hated the crowds, bad music, weird hours, old equipment, and lame classes.  Anytime Fitness seems to be everything that LA Fitness was not.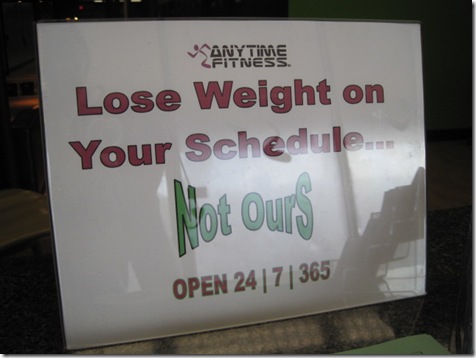 First of all, it's open 24 hours a day!  Each employee has a key that allows them to enter the building – even if no employees are present.  To stay safe, you can wear an emergency sensor that will call 911 if you injure yourself alone.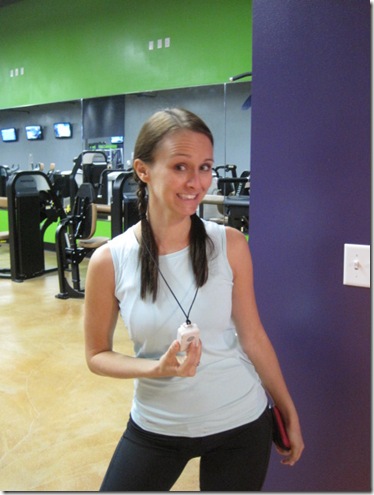 My 'in case of emergency' face.  🙂
I wish I could join this gym (we can't afford a gym membership right now even though Anytime Fitness is reasonably priced) because all the equipment is SO SWANKY!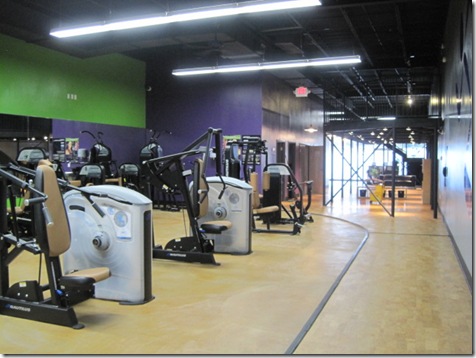 Plus, the yoga studio was great.  I typically despise gym studios because they leave on the icky fluorescent lights.  It just never feels like a true "yoga studio."  But this one was perfect: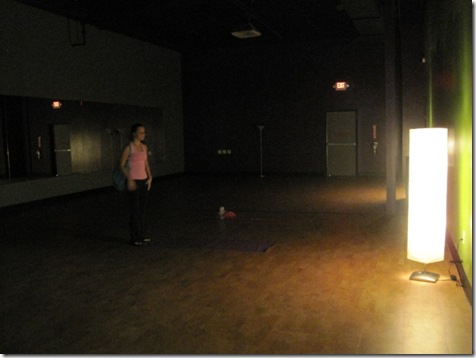 Megan and I really enjoyed the class.  It was more relaxation yoga than workout yoga, but that's exactly what I needed this morning.  I think I actually fell asleep during one of the meditations.   The class ended with an excellent quote about how "life is perpetual possibilities."  🙂
Before class, I had a slice of bread with jam (I skipped the PB toast because I was late):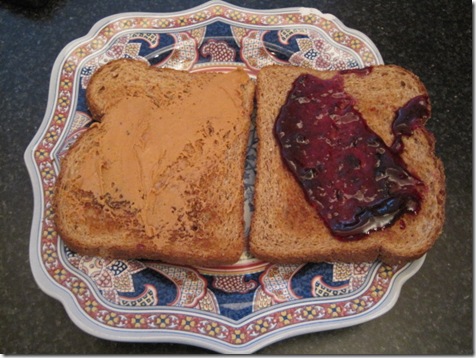 And after class, I had this AMAZING pumpkin scone from Whole Foods: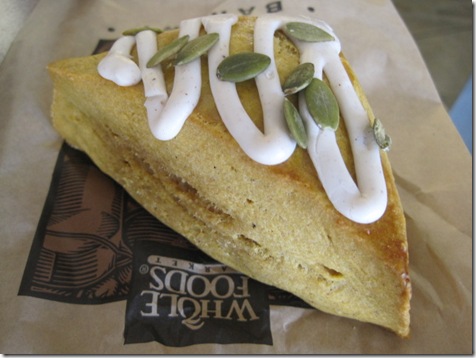 Megan helped me eat it, thankfully.  :)  My tummy is happy!
Namaste!  See you for lunch!
Do you belong to a gym or not?  I found it was relatively easy to break the gym habit, but of course – I live in Florida and can work out outdoors all year long.  I do miss the weight room, though!
PS – You can follow Anytime Fitness Winter Park on Twitter!  They actually have a really fun and interesting twitter feed, especially if you're a local.