Around 1 PM, I twittered:

And then I drove to the grocery store and bought myself a mini pumpkin pie.  🙂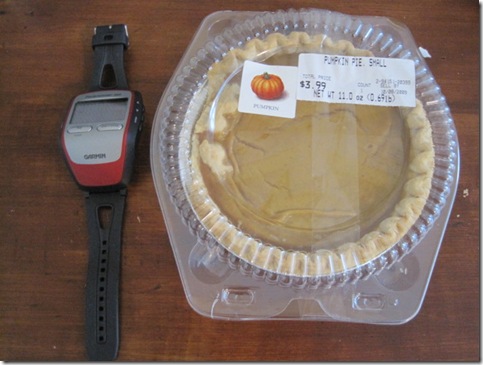 Hands down the best mid-afternoon snack EVER (I had about 1/3 of the pie):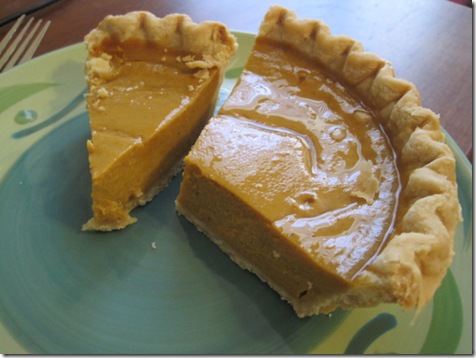 🙂
I also snacked on grapes: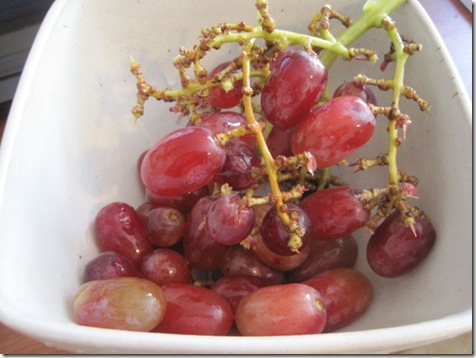 And dinner was two pieces of veggie pizza (homemade by the Husband) and melon: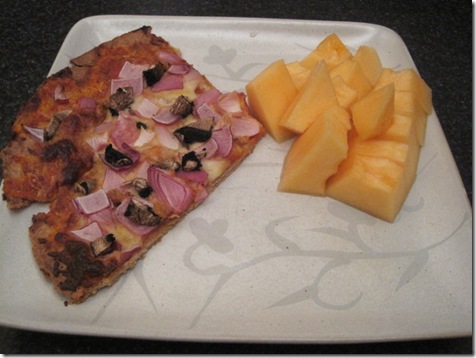 I'm still a wee bit hungry and I predict granola and Chobani is in my future.  🙂
After class, I posted this Operation Beautiful note in the bathroom: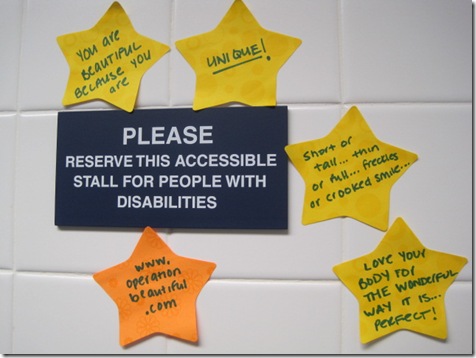 Remember, I'm currently collecting submissions for the Operation Beautiful book.  If you submit a note to me using THIS FORM, your note will be considered for the book – plus, you'll be entered to win the following prizes:
A $100 Spafinder.com gift card
A variety pack of Glo Bars from Oh She Glows
A Stonyfield Farm gift bag
A case of POM Wonderful
A Superchick CD
A pair of Feelgoodz Flip Flops
A piece of jewelry from DragonFlie Designs
Enter your note NOW!  I'm looking for CREATIVE and UNUSUAL notes and locations. You have until October 19 to enter!
Going to go spend time with the puppies and the Husband…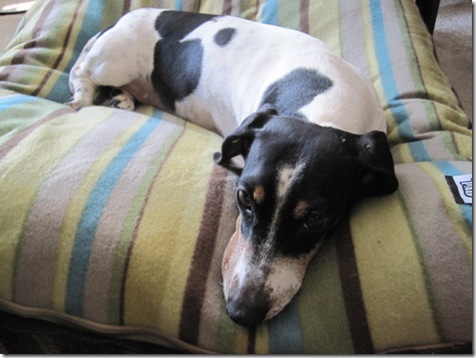 Have a wonderful night!
What's your favorite kind of pie?  My favorite is Key Lime, but Pumpkin runs a close second!