It's official!  We'll be spending our first wedding anniversary in England!
We're flying to London on Christmas Eve and spending 10 days in the Husband's homeland.  We last went to England in 2006 for our college graduations.  I was looking through our old photographs and I couldn't help but say, "Dang! I wish I had been a blogger in 2006."  I only took 200 photographs of a two-week trip to England, Spain, and Rome! This time, I bet I take 1,000.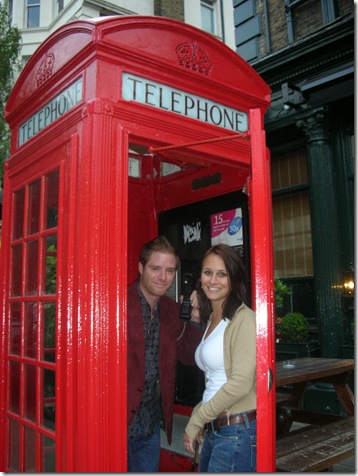 My mom flew over for a few days, and she and I went to Rome.  It was awesome to share that experience with my mom.
Then, the Husband, my sister-in-law, and I went to Spain.  I've been to Spain twice and I'm not really a fan.  But the beaches were LOVELY!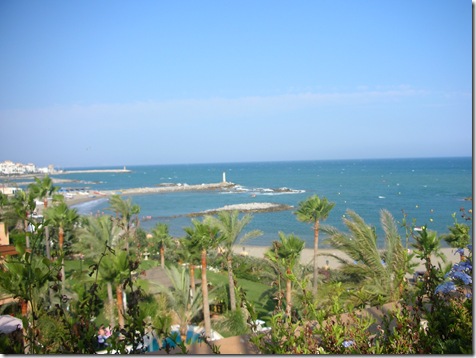 The entire trip, I only took 2 food photographs.  After a wild night at the clubs, we went to a 24-hour curry joint and got a massive amount of Indian food! 🙂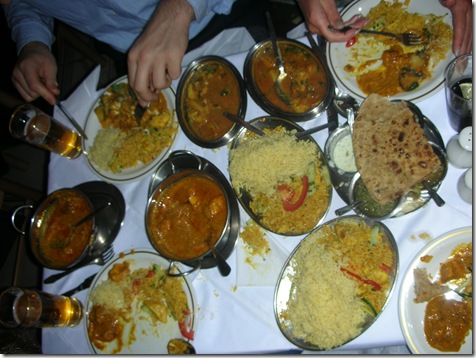 The second food photograph was of the most expensive drink I've ever bought.  This gin and tonic cost me 15 Euros (around $20 at the time), and I guess I believed it to be worthy of a photograph at the time!  🙂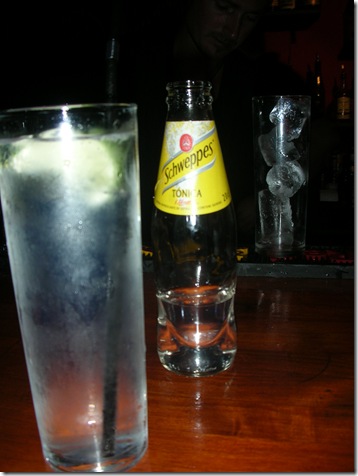 Good times!  🙂
And back to reality….
I decided not to run tonight.  We got caught up in booking the plane tickets, and I just never got around to it.  I think I'll make it up in the morning.
I had a bowl of granola and Greek yogurt around 5 PM, which was yummy but totally ruined my appetite.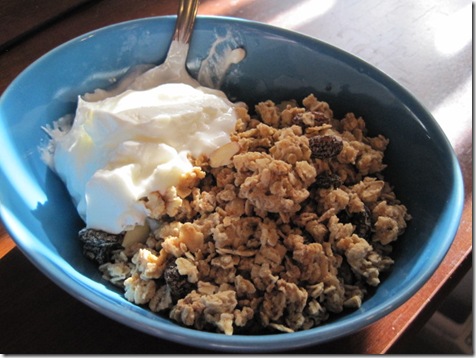 Dinner was just soup, crackers, and pickles.  :)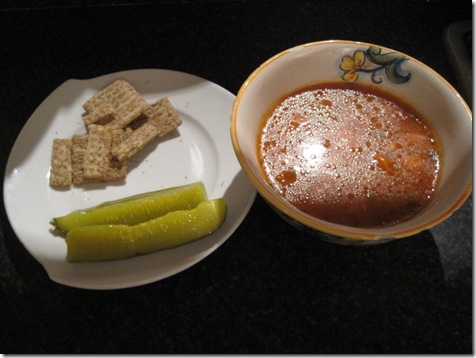 Have you been to a foreign country?  I've asked this before, but its so fun to read about everyone's travels.  I've been to Canada, Mexico, Guatemala, England, France, Spain, Austria, Italy, the Czech Republic, Hungary, and Germany.   My favorite place was England by miles, but France runs a close second.