In general, I consider anything over 6.0 miles to be a "long run" because I'm running for more than an hour.  Per my marathon training plan, I was due for 17.0 miles, but I just couldn't bear to:
1) run for 3 hours because I still feel a little sick (respiratory illness) and
2) leave my mom for 3 hours!
In the end, I ran 7.0 miles, and I'm pleased with that.  I wore my sweet Terminator Caitlin sunglasses.  This is my Terminator Caitlin face: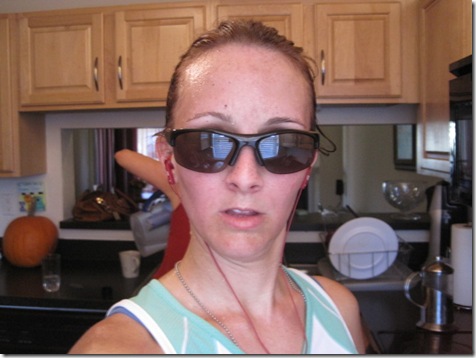 Really long runs – I'll be back (next week).
Anyway, it was a nice run, but I felt a little tired and my nose is still congested.  Plus, it was HOT.  I don't know WHY I insist on moping around my hour until 10:30 and then running when the sun is peaking.
Duration:  1:10 (approx, there were some Garmin issues)
Distance: 7.0 miles
Mile 1: 9:47
Mile 2: 10:10
Mile 3: 10:00
Mile 4: 10:31
Mile 5: 10:29
Mile 6: 10:17
Mile 7: 10:00
Before I left, I had an Arnold Sandwich Thin with blueberries and PB:
And when I got back, I had an Awake Glo Bar.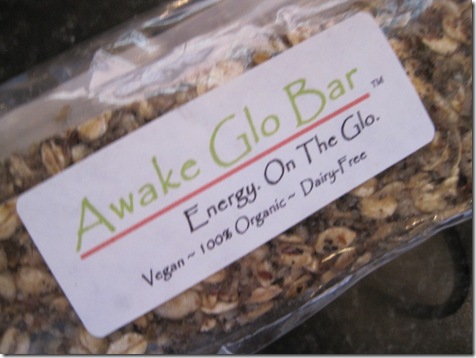 Ange has a $1,000,000 business on her hands.  These granola bars are the most amazing thing I've ever had.
Time to hustle my mom out the door.  I'm saving my appetite for a special lunch with her.  If we don't leave in the next 10 minutes, I will chew off my arm.
Oh, check out this awesome Operation Beautiful pumpkin that Heather carved: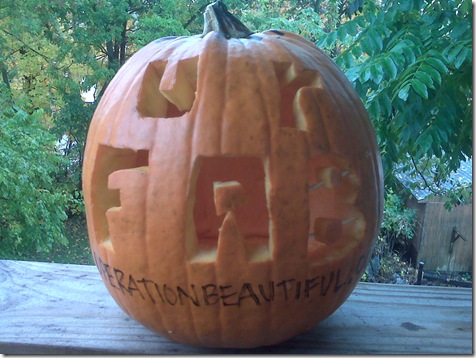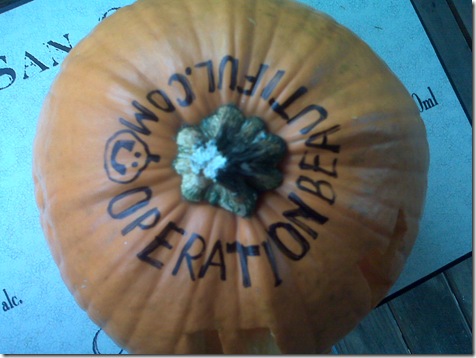 I am totally doing that this year!