Around noon, my mom and I headed downtown Orlando to grab brunch.  One of my favorite restaurants in downtown is called Hue.  It's a trendy little dinner spot (read: expensive), but I'd heard it had a very reasonable breakfast menu.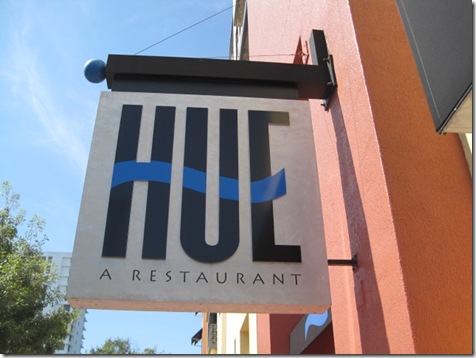 I ordered the Hue Scramble #1, which was scrambled eggs with asiago cheese, bok choy, mushrooms, onions, peppers, and other veggies.  Plus Southern-style Homefries: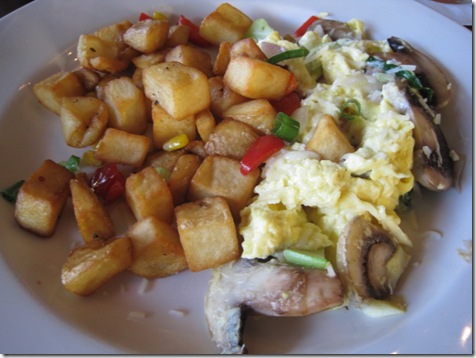 Boy choy tastes amazing with eggs!  I must repeat this at home.  It gave it a crunchy texture.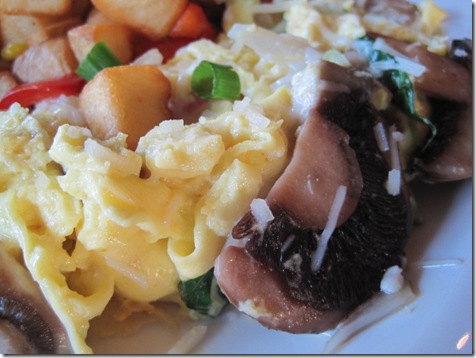 Plus, a buttery roll: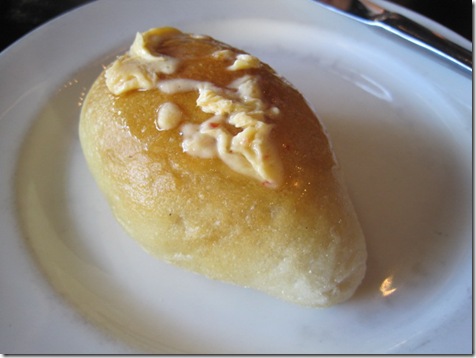 After our meal, we walked about 0.25-mile to the downtown farmers' market to look at jewelry and other knick-knacks.  My mom was really impressed by the selection of jewelry and bought her friend a set for her birthday.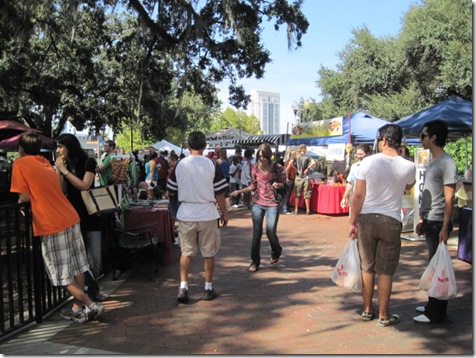 I ended up buying some all-natural, vegan Apple Butter.  I tasted the Pumpkin Butter, and it was AMAZING, but they were all out!  I was so disappointed – must go back next week for Pumpkin Butter!  This Apple Butter was sweet and crunchy, and it was a nice substitute.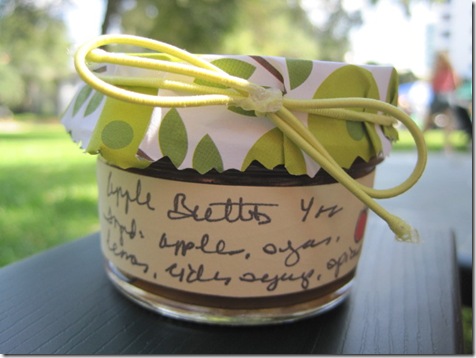 We spent about an hour relaxing on the public picnic tables and watching all the people and doggies.  My mom and I like to make up stories about people as we watch them.  It's a family habit to gossip about strangers (the stories aren't all bad, though!).  It's a fun way to pass the time.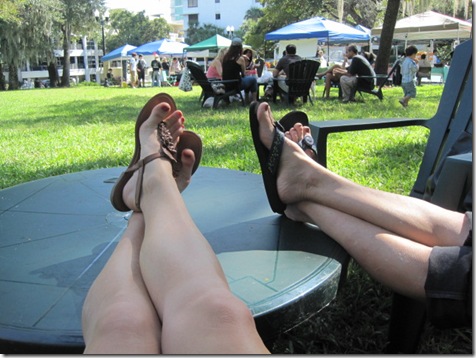 I also played with Pebbles the Pug: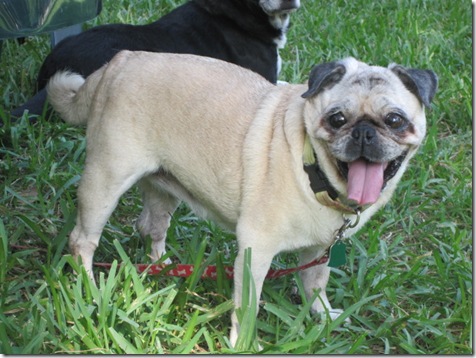 On the way home, we stopped at some stores and went on an Operation Beautiful posting spree: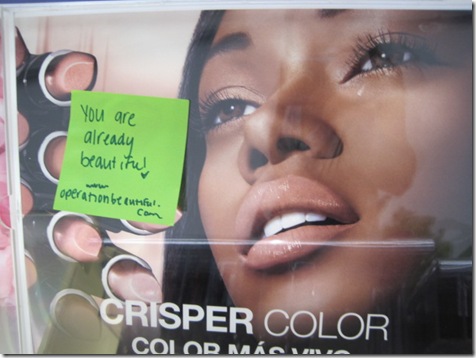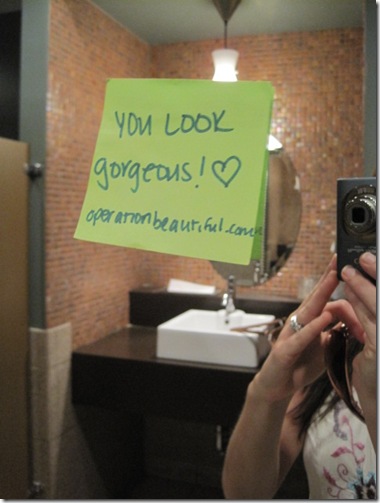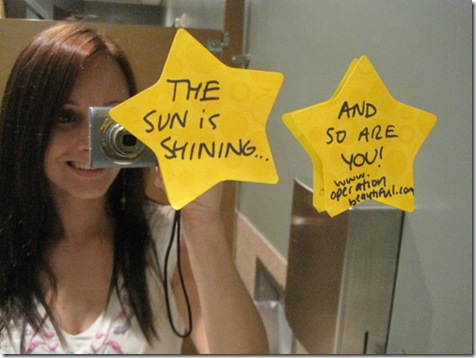 That Apple Butter is screaming my name!  I think it's time for some toast….
Hope your day is fabulous!