I had a very full day!  🙂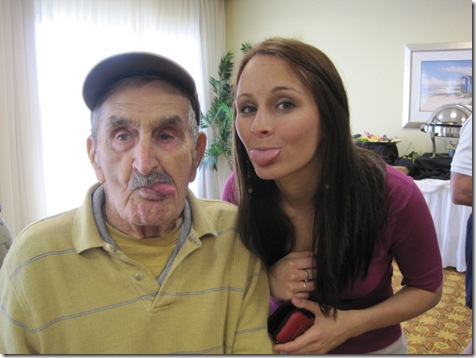 Today was my 92 year-old grandpa's party.  He wanted to have a Celebration Party and get together with all of his family members and old friends.  There was about 50 people at the party, including people that my grandpa has known for 60 years!
My mom and I drove to the beach for the party.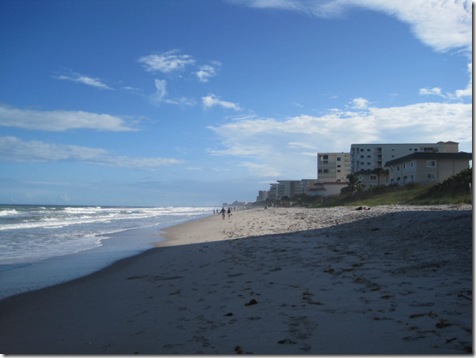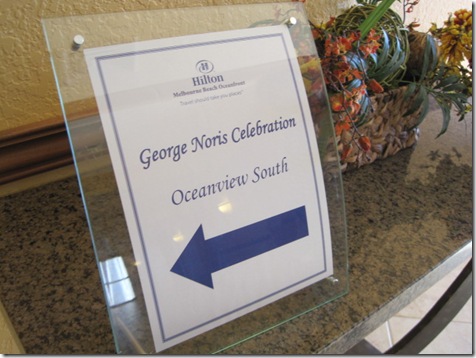 There were appetizers and drinks for the guests.  Eats included an array of cheeses, meats, sandwiches, and cookies:
I opted for Spinach and Artichoke dip with crackers and some tomatoes: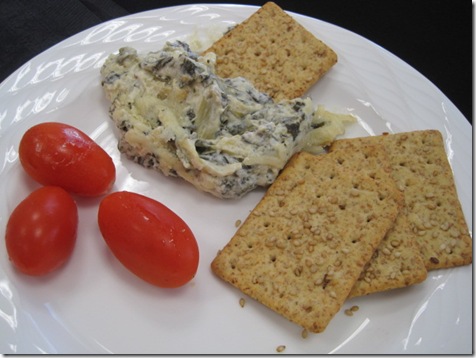 (Times two, plus some cheese)
And I drank a wine spritzer with club soda.  I know this is an old lady's drink, but its definitely my favorite (low calorie) cocktail.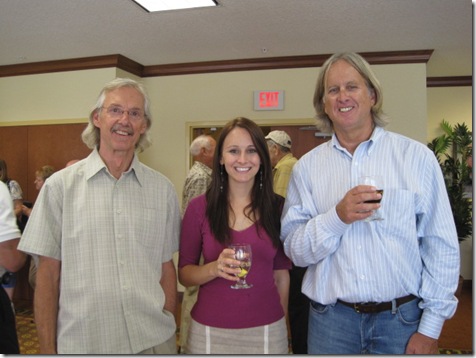 (My uncle Pat, me, and my Dad)
The coolest thing about the party was that my aunt put old photographs on each table for people to look through: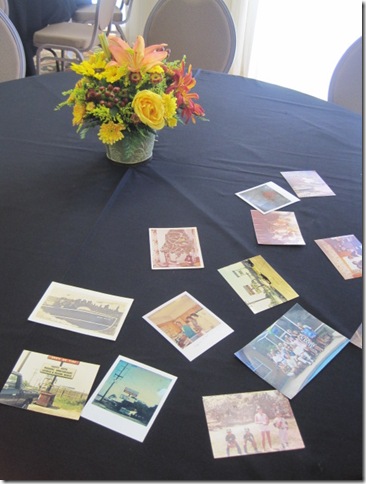 Here are some of my favorites….
My grandpa (on the right) in 1941.  He was a airplane mechanic in the war: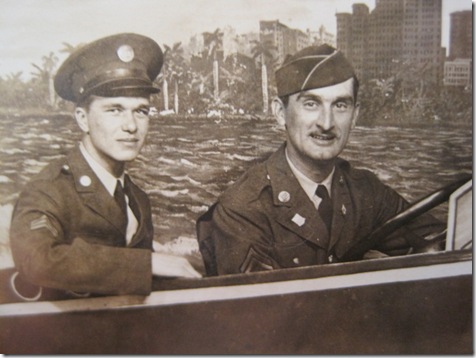 This is my dad's side of the family.  My dad and mom on the bottom right – I'm the grumpy blonde kid.  We were on an air boat ride!
A sign proclaiming my grandparent's 40th anniversary.  They were married for almost 50 years when she passed.
My dad's side of the family + my mom.  I'm not alive yet and my mom isn't pregnant, so I'm guessing this is early 1980's.  My mom is on the bottom left, and my dad is right above her.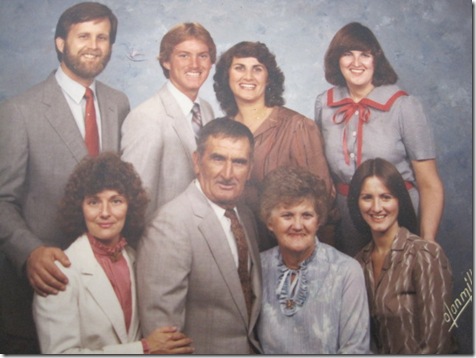 Back to 2009….  It was nice to see my cousins: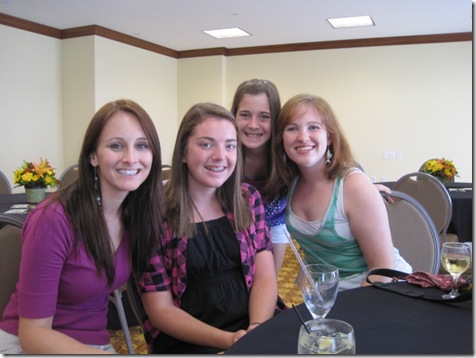 And my Aunt Faire.  Everyone always thinks that she's my mother.  Don't we look alike??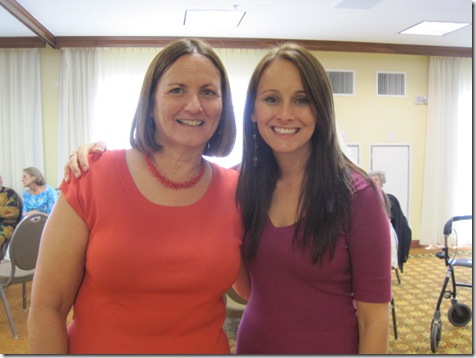 It was wonderful to see my grandpa and family, and I hope he had a good time visiting with his old friends.  He's a very special grandpa.  🙂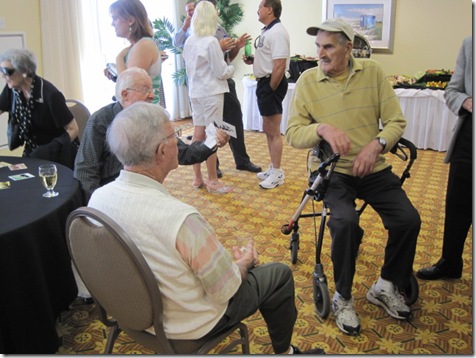 After the party, my mom and I drove back to Orlando so I could let the doggies out.  We ended up taking them to the dog park.  I feel guilty when I crate them for the entire day – it must get boring.
I packed leftover Thai food (a curry tofu) and ate it while we watched the doggies play: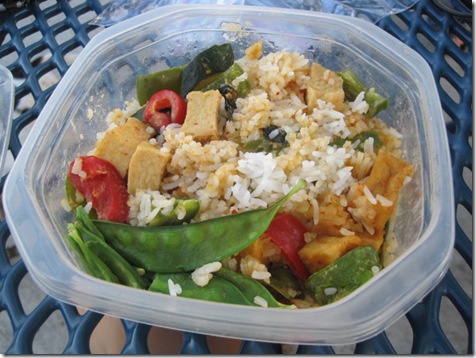 For some odd reason, I thought it would be a good idea to run after eating this huge meal.  I waited about 30 minutes to digest and then I tried to run. 
I spent the first 2.0 miles willing my stomach to settle down, tasting curry in the back of my throat the entire time!  It was pretty gross.  Major rookie running mistake; I should know better.
The rest of the run was nice and relaxing.  I'm happy to be over my cold and to be back on my feet!
Duration:  39:45
Distance: 4.0 miles
Mile 1: 10:03
Mile 2: 10:10
Mile 3: 9:48
Mile 4: 9:46
Off to relax with my mom!  I see a big bowl of fruit key lime pie in my future!
Who's your oldest relative? 🙂  My grandpa definitely wins the prize, but my great-grandpa on my mother's side lived to be 100.