Update your Google Readers!  http://www.healthytippingpoint.com/feed
I was SO excited to go on a run this morning because it was a breathtaking 68 degrees!  Fall has hit Central Florida!  This is exactly why our running season is winter — running in 68 degree weather is a piece of cake compared to running in the Florida heat (it was 90 degrees earlier this week!).
Plus, I had a new gadget to try out:  the SpiBelt!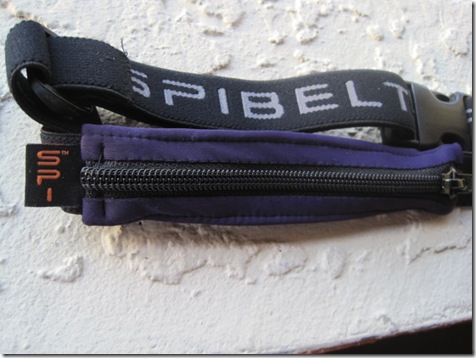 I'm bringing fanny back! (Side note: it is extremely difficult to take a flattering photograph of your crotch.)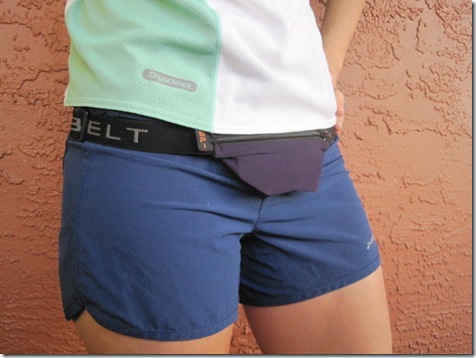 The SpiBelt website says, "SpiBelts are sleek, expandable, and secure. They can hold an iPod, Blackberry, cell, keys, up to five Goo packs, and other small personal items. The SpiBelt does not bounce, ride, or shift while running or doing other activities."
I bought a SpiBelt last week because I really need a new way to hold fuel when running — as my distances get longer and longer, I need to carry more food!  Also, I'd love a way to carry my camera on runs.  🙂 Obviousllllly.
I stuck two Goo packs and my keys in my SpiBelt for a "test run" today to see if it would bounce.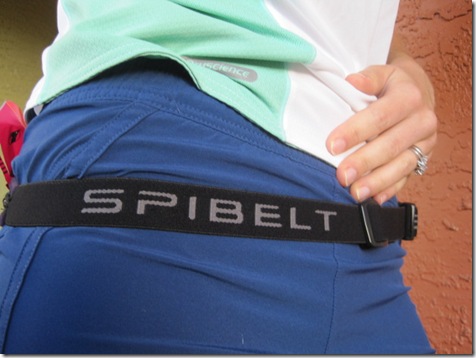 My thoughts?  SpiBelt is AWESOME!  It really did not move at all.  I actually forgot I was wearing it after the first 0.5 mile.  Amazing! 
The SpiBelt retails for $19.95 and comes in an array of fun colors.  It can also double as a belt for your race number.  It is truly worth the cost (which struck me as high when I purchased it… but now that I've worn it, it's a steal!).
My run was FANTASTIC.  The cold weather was so refreshing, and I managed to maintain a speedy pace without even trying. Wa-hoo!
Duration:  45:58
Distance: 5.0 miles
Mile 1: 9:36
Mile 2: 9:24
Mile 3: 9:04
Mile 4: 9:12
Mile 5: 8:53
Before I left, I had toast and blueberry jam: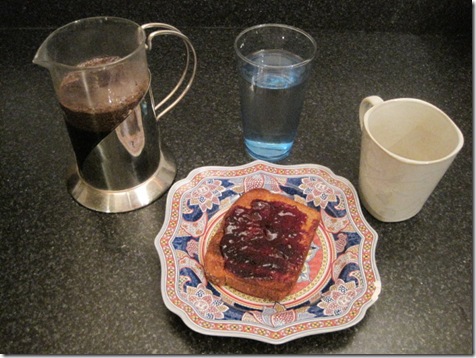 And when I returned, I had Blueberry Chobani, granola, and blueberries (guess it's a blueberry kind of morning!):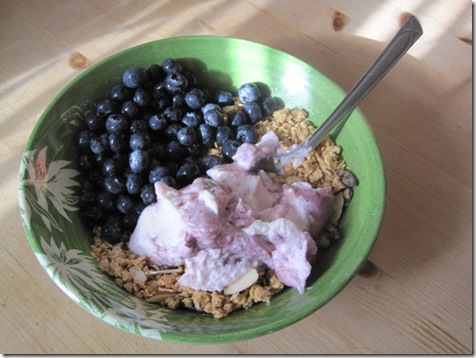 Off to seize the morning! 
Have a wonderful day. 🙂