Update your Google Readers!  http://www.healthytippingpoint.com/feed
It is such a lovely day outside,  I simply had to take the fur-kids to the dog park (any excuse to escape my office!).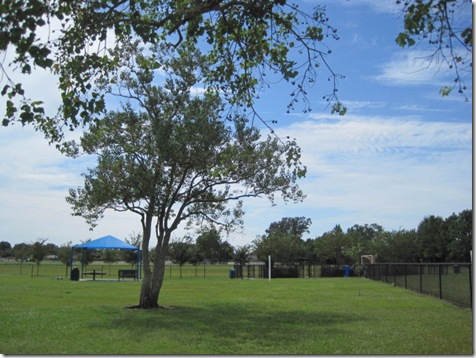 Megan joined me, and we each brought a brown-bagged lunch.  I brought a plate for my lunch.  🙂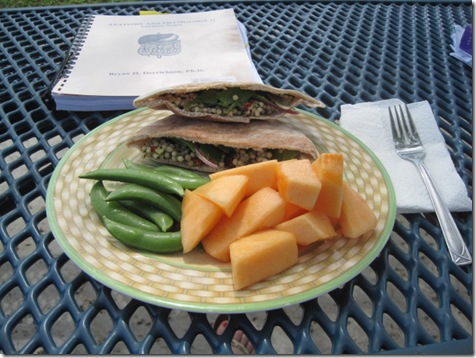 I had a whole wheat pita stuffed with mixed greens and Israeli Cous Cous (we have a huge tub of this to consume!):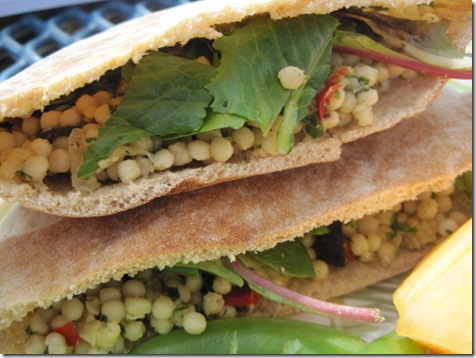 Sugar snap peas…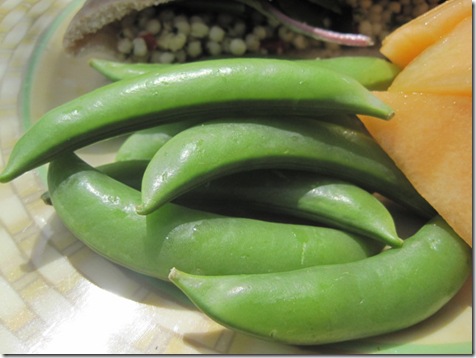 And melon…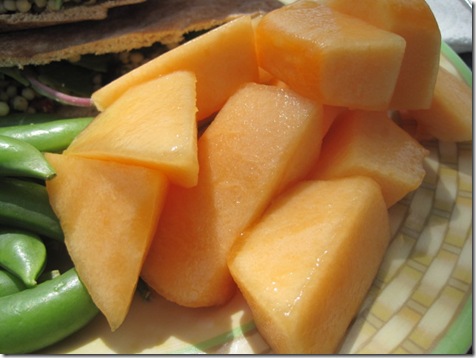 I got a fair amount of studying done, too.  I have a huge exam in Anatomy tomorrow night, and I feel very unprepared.  It's on arteries + veins.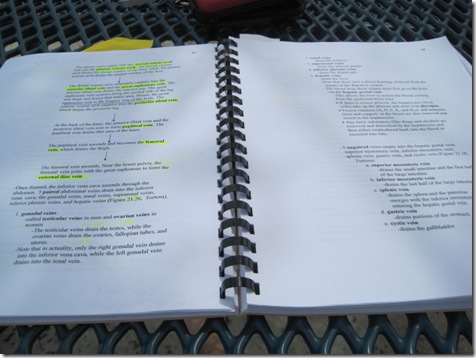 Maggie and James enjoyed hanging out at the park.  It is so nice and breezy outside.  Normally, they are melting after 20 minutes!  We hung out for about 2 hours.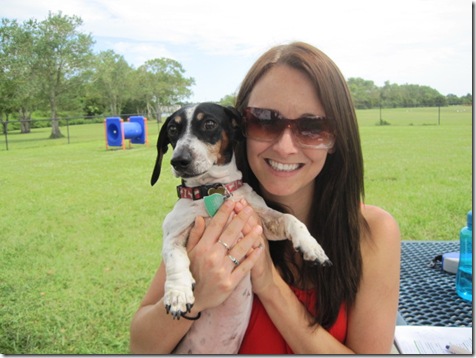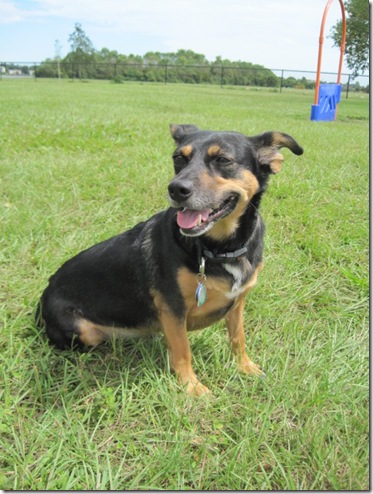 And look what I spotted… a wiener in a wheelchair!  His name is Fry and he's 4 years old.  He lost the use of his back legs, but man — this little dog can run pretty FAST in his all-terrain wheelchair!
Winter Workout Gear?
My mom is trying to maintain the healthy habits she picked up over the summer — each morning, she walks/jogs about 1.0-mile around her neighborhood.  However, it's getting really chilly in Tennessee, and she has no idea what kind of cold-weather workout gear she should buy.  Obviously, I'm no help!
In particular, she's worried about cold feet — what do you wear on your feet when you run outside in the cold?  She already has waterproof shoes.  Suggestions are appreciated!